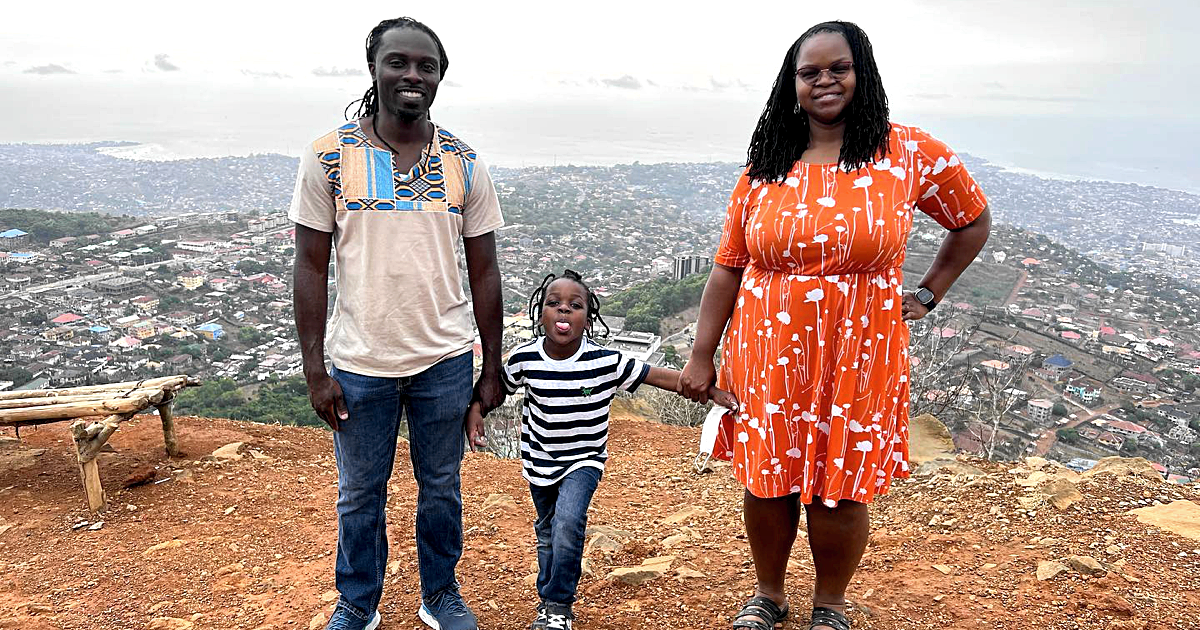 Black Families Shouldn't Have to Leave America to Know the Privileges of Liberty, But Mine Did
As I sit here and reflect on this Fourth of July, I once again find myself conflicted with the moral and ethical compass of America. Then again, these conflicted feelings have served as a constant part of my lived experience as a Black man in America. Every time I read Frederick Douglass' famous "What, to the Slave, is the Fourth of July?" speech, it sadly confirms the fact that not much has changed in our nation since Douglass delivered that speech one hundred seventy years ago.
When Douglass openly expressed that he is "not included within the pale of this glorious anniversary" and that "your high independence only reveals the immeasurable distance between us," he eloquently articulated the feelings that many Black, Indigenous, and other people of color feel about this national holiday. To take it a step further, the educator in me feels compelled to investigate this issue by posing the following questions:
How can we expect Black students to feel proud about being American when everything they're witnessing contradicts the ideals of liberty and justice this country is supposed to represent?

To my educators who proclaim to be champions of diversity, equity and inclusion, how are we supposed to feel about America when educators like

Cecelia Lewis

,

James Whitfield

,

Matt Hawn

, and countless others are fired or forced out of their jobs for making a concerted effort to create learning environments that embody the ideals of liberty and justice that America constantly preaches?


How are our Black students supposed to feel about America when

Jayland Walker

and so many other innocent Black folx are continuing to lose their lives at the hands of corrupt police officers? How are Black students supposed to feel about America when they can be punished by their schools for

refusing to stand for the Pledge of Allegiance

due to its glaring hypocrisy?

How are Black students supposed to feel about America when so many school districts nationwide are

banning books

and other learning materials that authentically speak to their cultural, lived, and historical experience?


How are Black students supposed to feel about America when school policies express that their

natural hair and other forms of cultural expression

are not valued and are considered threatening to others?


How are Black educators supposed to feel about America when their school districts hire them as tokens to solely fulfill a

teacher diversity

quota and be exploited by their school districts as evidence that "racism isn't welcomed in their district'?

How are Black students supposed to feel about America when they are forced to navigate an educational system that remains beholden to the principles of white dominant culture?

How are Black students supposed to feel about America when the

Brown v. Board of Education

ruling hasn't quite lived up to the expectations of many folx within the Black populous?

How are Black students supposed to feel about America when they see

white nationalist groups like the Patriot Front

threatening the lives of Black folx and all others who fall outside the margins of the dominant cultural prism?


How are Black students supposed to feel when a high-ranking elected official openly refers to the overturning of Roe v. Wade as a

"historic victory for white life"

? Mind you, this overturning will disproportionately have a negative impact on Black women.


How are Black teachers supposed to feel when a group of educators in Texas is proposing to their state's Board of Education that

slavery should be referred to as "involuntary relocation"

when teaching students about it in schools?


How are Black students and teachers supposed to feel when Juneteenth, like many aspects of our cultural, historical, and lived experience, is another thing that

White folx feel privileged to appropriate and commodify

?
In this politically charged climate, we find ourselves in, it's crazy to think that Douglass' speech is a prime example of culturally relevant, antiracist content that many red states are fighting legislatively to keep students from learning in their schools. Although I'm currently living abroad in Sierra Leone and not teaching in the classroom, I still feel for the Black teachers and students who still must go through these challenges.
I'm fully aware of the privilege that my son has to be in a school where he has the freedom to learn about his culture, as well as those of his classmates. Being abroad, my wife and I don't have to worry about the fear of losing our son to gun violence or fighting against laws that will dehumanize him and interfere with his learning.
As thankful as we are, the reality is that we shouldn't have to leave America to know the privileges of liberty.
The optimist in me still hopes for the day when being Black in America will not equate to a death sentence and our schools will be spaces where the full humanity of Black children will be honored and nurtured.
Kwame Sarfo-Mensah is the founder of Identity Talk Consulting, LLC., an independent educational consulting firm that provides professional development and consulting services globally to educators who desire to enhance their instructional practices and reach their utmost potential in the classroom. He is the author of two books, "Shaping the Teacher Identity: 8 Lessons That Will Help Define the ...