EdPost Interview: Lauren Anderson at Houston Ballet Academy
Editor's Note: This interview has been edited for brevity and clarity.
Lisa: Welcome! I'm Lisa Hollenbach, the Senior Digital Manager at EdPost. Today, I have the pleasure of speaking with Lauren Anderson, a former premier ballerina and Associate Director of Education and Community Engagement at Houston Ballet. Houston Ballet is the country's fourth-largest ballet company and offers an exceptional program.
Lisa: Thank you for joining us, Lauren. I'm excited for our conversation. Can you share your story and the path that led you to where you are today?
Lauren: I began dancing at the Houston Ballet Academy in 1972 when I was seven years old. It wasn't my personal choice to start dancing; my father thought it would be beneficial for my active nature. I continued dancing throughout high school, and then I auditioned for the Houston Ballet. I danced various roles in classical and contemporary ballets, eventually becoming the first black principal dancer in 1990. After retiring, I transitioned into education and now serve as the Associate Director of Education and Community Engagement.
Lisa: So, dancing wasn't your initial passion, but it became a significant part of your life. Can you tell us more about the importance of arts education, particularly dance, in a whole-child education?
Lauren: I was fortunate to have parents who understood the value of arts education. They exposed me to music, dance, opera, and theater from a young age. Arts education helps develop coordination, creativity, and engages the whole brain. It's not just about academic subjects; it's about nurturing the complete child. Arts education should be a right, not a privilege, as it plays a crucial role in shaping well-rounded individuals.
Lisa: Many children don't have the opportunity to experience ballet, opera, or other arts until later in life. What kind of outreach does Houston Ballet do to bring these experiences to students?
Lauren: Houston Ballet has an incredible community engagement department that offers 85% of its programming for free. We visit schools, educate students, and provide onsite programming. We also organize ballet talks for our patrons. Our outreach programs reach over 160,000 students annually, and we have a dedicated team of teaching artists and administrators to make it happen.
Lisa: That's an impressive reach! Could you share more about one specific program, Chance to Dance?
Lauren: Chance to Dance is one of my favorite programs at Houston Ballet. It provides ballet classes for first and second graders, regardless of their prior experience or physical ability. The program consists of seven dance classes over eight weeks, with scholarships awarded at the end. We cover all costs, including transportation and dance attire, to ensure accessibility. It's heartwarming to see the impact this program has on children's lives.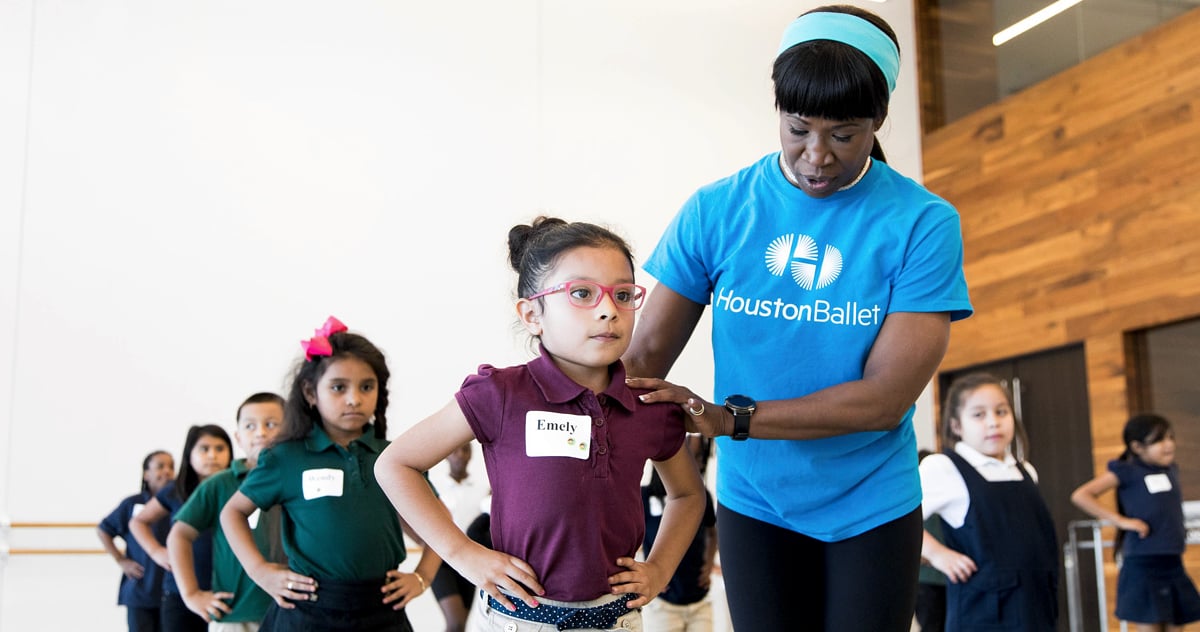 Lisa: How does Chance to Dance fit into the larger Houston Ballet Academy, and what opportunities are available for the students who receive scholarships?
Lauren: Chance to Dance serves as a pathway to the Houston Ballet Academy. Students who show promise are offered full merit scholarships to continue their training in the academy. They attend classes regularly, participate in performances such as the Nutcracker, and have their own annual performance. The scholarship can be renewed until they graduate high school, provided they maintain good attendance, show improvement, and have a positive attitude.
Lisa: It's incredible to hear about the success stories and the impact this program has on the students. Have you faced any challenges or pushback from schools or the community regarding arts education or participation in Chance to Dance?
Lauren: We've been fortunate to avoid significant challenges or pushback. Initially, some principals didn't recognize the program's benefits, but we focused on aligning our curriculum with educational standards to demonstrate its value. The integration of social-emotional learning (SEL) in our programs has also made them attractive to schools and teachers. Arts education fosters holistic development, and it's essential to prioritize arts funding and support arts educators.
Lisa: Absolutely, arts education is crucial for students' development. What advice do you have for educators, parents, or community members who want to ensure access to arts education for economically disadvantaged students or any child?
Lauren: We must recognize the importance of arts education and advocate for its inclusion in schools. It's not just about exposure; it's about providing opportunities for children to engage actively in the arts. Access to qualified arts teachers and high-quality arts programs is vital. By nurturing a love for the arts in children, we can inspire future generations of artists and arts educators.
Lisa: That's great advice. Thank you, Lauren, for sharing your insights and the incredible work you're doing at Houston Ballet. It's truly inspiring to see the impact of arts education on young lives.
Lauren: Thank you for having me. I invite you to witness our programs firsthand and see the joy and transformation they bring to these children.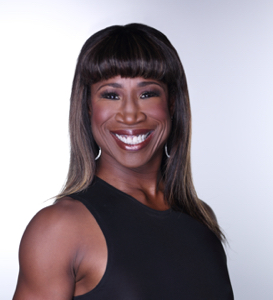 Native Houstonian, Lauren Anderson danced with Houston Ballet from 1983 to 2006, performing leading roles in all the great classical ballets, appearing across the world to critical acclaim audience, and in the process, becoming one of Houston Ballet's most beloved stars. In January 2007, Ms. Anderson transitioned into Houston Ballet's Education and Community Engagement department, where she conducts free dance programming for Houston area schools, and lectures to students on her historic career as one of America's most distinguished African-American ballerinas.