We Cannot Go Another Month Without Teachers Knowing Black History
In just the past several weeks, school systems across the United States have, at last, taken the steps to elevate critical lessons from African-American history for our nation's students. On January 1, Illinois launched a requirement that K-12 schools and community colleges include a unit of African-American history in their curricula. One week later, the Charlotte Mecklenburg school system in Charlotte, North Carolina, announced that all of its schools would begin to offer both African-American and Latin American history classes. Both decisions, and others that school systems nationwide are making, reflect the need to provide a now majority-minority student body with a more ethnically diverse curriculum, ensuring they can see themselves as part of American history. And given that many educators teach in schools with large populations of African-American students, expanding African-American history-focused curricula is a move in the right direction. As a professor of education and former middle and high school history teacher, I am elated to learn of these and other school systems' efforts, hoping that many more will follow suit. At the same time, most teachers have had little to no coursework in African-American history or studies. In the courses I teach in African-American educational history at the University of Virginia, prospective and practicing teachers often comment, "I can't believe I never learned any of this in school or college," and reflect, "I would be a more effective teacher if I learned about African-American history and how to teach it." Such statements beg the question: How will our educators teach African-American history if they have little foundational knowledge of, or pedagogical training in, the subject? It will unquestionably be a challenge to prepare teachers to teach African-American history. Programs of study in teacher education are usually highly structured and prescribed by the state they operate in. Since African-American history is not a required course, it is crucial that our teacher preparation programs develop and promote strategies that instruct teachers in African-American history. That can begin with steps to develop a certification in African-American history and studies, much like for social studies. Certification might entail 9-12 credits of coursework in African-American history or studies—or 100 or more hours of professional development in African-American history, both of which would provide teachers with requisite knowledge to develop their lessons. In parallel, we can leverage the collective expertise of schools of education, history departments and African-American studies programs at universities to systematically develop courses that prepare teachers to lead African-American history and studies classes. These should build on fundamental concepts that include a survey of African-American history, a foundation on which teachers can build their content knowledge and a survey of African-American education, which can equip teachers with the tools to deliver culturally relevant curricula. Beyond understanding the content, it is imperative that they also learn how to teach the content, receiving specialized, pedagogical training in how to leverage primary sources, oral history and historical interpretations as teaching tools. These are just initial ideas that teacher education programs can consider, drawing from my long-standing work with educators. At the very least, collective input on these foundational courses can position universities to ensure our teachers develop the content knowledge and pedagogical training required to effectively teach African-American history. Just consider the Teachers in the Movement (TIM) project's existing efforts to enhance teachers' knowledge of the history of Black education, a byproduct of a interdisciplinary collaboration between the University of Virginia School of Education and Human Development, the Carter G. Woodson Institute for African-American and African Studies and the Corcoran Department of History. In leveraging videotaped oral histories, the project chronicles how educators taught African-American history and literature, as well as other courses, during the civil rights era. Each summer, the project then hosts an educator-focused workshop, convening teachers from across the state to ensure they can leverage African-American history and oral history across their research and instruction. My hope is that in the next few years, TIM as well as similar projects and national initiatives such as The Black History Bulletin and the CARTER Center for K-12 Black History Education, will lead the way in providing educators with the knowledge they need to effectively teach African-American history and studies. I recently received the following email from a former student in my civil rights and education course:
As a first-year educator I am finding that I'm running into racial and cultural issues in the workplace. In efforts to educate myself and be proactive, I was wondering if you had any reading for educators regarding race and ethnicity? . . . I want to learn more about the Black child's experience in schools today.
This pertinent and serendipitous message reinforced my conviction that the time is ripe to remove the barriers that prevent teachers from learning about African-American history—especially as school systems like those in Illinois and Charlotte are taking the strides to ensure the next generation has the opportunity to explore this history. Perhaps more so today than ever before, a knowledge of African-American history is vital to understanding and overcoming the "racial and cultural" issues many teachers, like my former student, encounter in their classrooms and in their communities.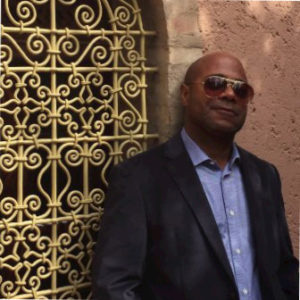 Derrick P. Alridge is a professor at the University of Virginia School of Education and Human Development and the founder and director of the Teachers in the Movement Initiative, an oral history project that examines the ideas and pedagogy of teachers in the civil rights movement. Alridge also serves as director of UVA's Center for Race and Public Education in the South and is a Public Voices ...