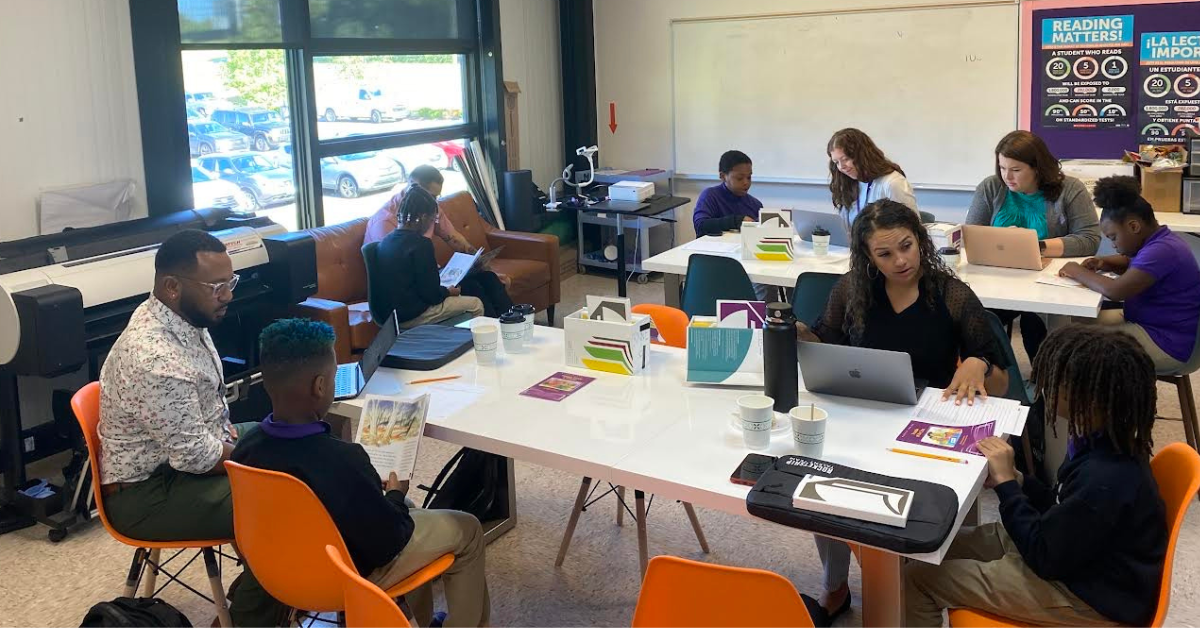 Rocketship Grows Educators Who Love Their Students Like My Granny Loved Me
I firmly believe that my granny saved my life. After being homeless and jumping from shelter to shelter for a period of time in my preteen years, my granny took in my siblings and me while my mother worked on getting healthy and healed from a multitude of traumatic experiences.
She saved me from being another statistic that we refer to when describing Black life on the southside of Chicago. She saved me from being trapped in an education system that, because of a speech impediment and having an Individualized Education Plan (IEP), would have determined my life trajectory with low expectations, missed opportunities, and a marginalizing educational experience. She saved me from thinking that my Black life didn't matter.
The way my granny loves and believes in me is the way that each kid deserves an educator to love and believe in them. Through our DEI commitment, Rocketship Public Schools grows educators who love children and who close the 'belief gap' that holds too many students back..
Too often, kids of color and kids who experience poverty are viewed through a deficit-based lens, which perpetuates a "blame the victim" mentality, as manifested in the type of education a child receives, and the low expectations that are placed on them. This reality requires educators to view each child and their family through an asset-based lens.
Bringing the Power of Our Communities into Our Educator Workforce
As informed by the work of Dr. Luis Moll, asset-based thinking allows educators to center the intellectual, social, cultural, historical, and linguistic "funds of knowledge" that students bring with them to school. This, in turn, raises the expectation level for both students and educators, thus holding us accountable for creating and sustaining educational experiences where each child is able to thrive.
One major way we can work from an asset-based lens is to recognize the power of the communities we serve and bring that power into our workforce. Having educators who reflect our communities harnesses the power of showing our kids that their cultures, backgrounds, and experiences matter and helps to develop deeper teacher/student relationships. An increasing body of research shows that student achievement, attendance, and high school completion go up and suspension rates go down when students have at least one same-race teacher.
Yet a recent federal report from the Institute of Education Sciences shows that America's teaching force hasn't increased in diversity. Seventy-nine percent of the nation's public school teachers in 2017-18 were white. While public schools saw a slight increase in Latinx teachers since 2015, there was no change in the share of Black teachers, which has actually declined since the 1990s.
Yet at Rocketship Public Schools, where I lead DEI efforts, the majority of our educators (78%) identify as people of color. These educators largely reflect our student population, which is 98% students of color.
Intentional Investment in Talent Keeps Teachers and Leaders of Color
How did we get here? Through intentional investments in our talent. We have invested significantly in pipelines to bring in and develop great talent from our communities - pipelines like Rivet School that help hourly staff complete their Bachelor's Degree and become credentialed teachers.
We internally develop amazing leaders of color through weekly professional development and coaching. We also intentionally recruit external leaders of color from diverse graduate schools, Historically Black Colleges and Universities (HBCUs), and top Hispanic Serving Institutions (HSIs) across the country.
Rocketship also has many feedback mechanisms to understand how our staff of color are being supported and what more we need to do to retain excellent educators of color.
Finally, our Talent Team regularly trains interviewers on equitable hiring practices and audits our interview materials for bias and to appropriately weight contributions of staff of color. It takes work and we're always striving to improve, but through a multifaceted approach to attracting, hiring, and retaining diverse talent, it is very possible to create and maintain an excellent, diverse educator workforce.
And it matters. Equity in education is about providing each student with what they need to succeed. As a leader, I am chiefly interested in building the capacity of others in our collective pursuit and belief "in the infinite possibility of human potential"--especially when that potential is located in the margins.
When we center DEI, invest in hiring diverse talent, and see our communities through an asset-based lens, that is when we will see the unleashing of potential of all communities and get closer to the ultimate goal of a truly equitable public education system.
Editor's note: Learn more about the challenges of retaining a diverse educator workforce here and here.
Photo courtesy of Rocketship Public Schools.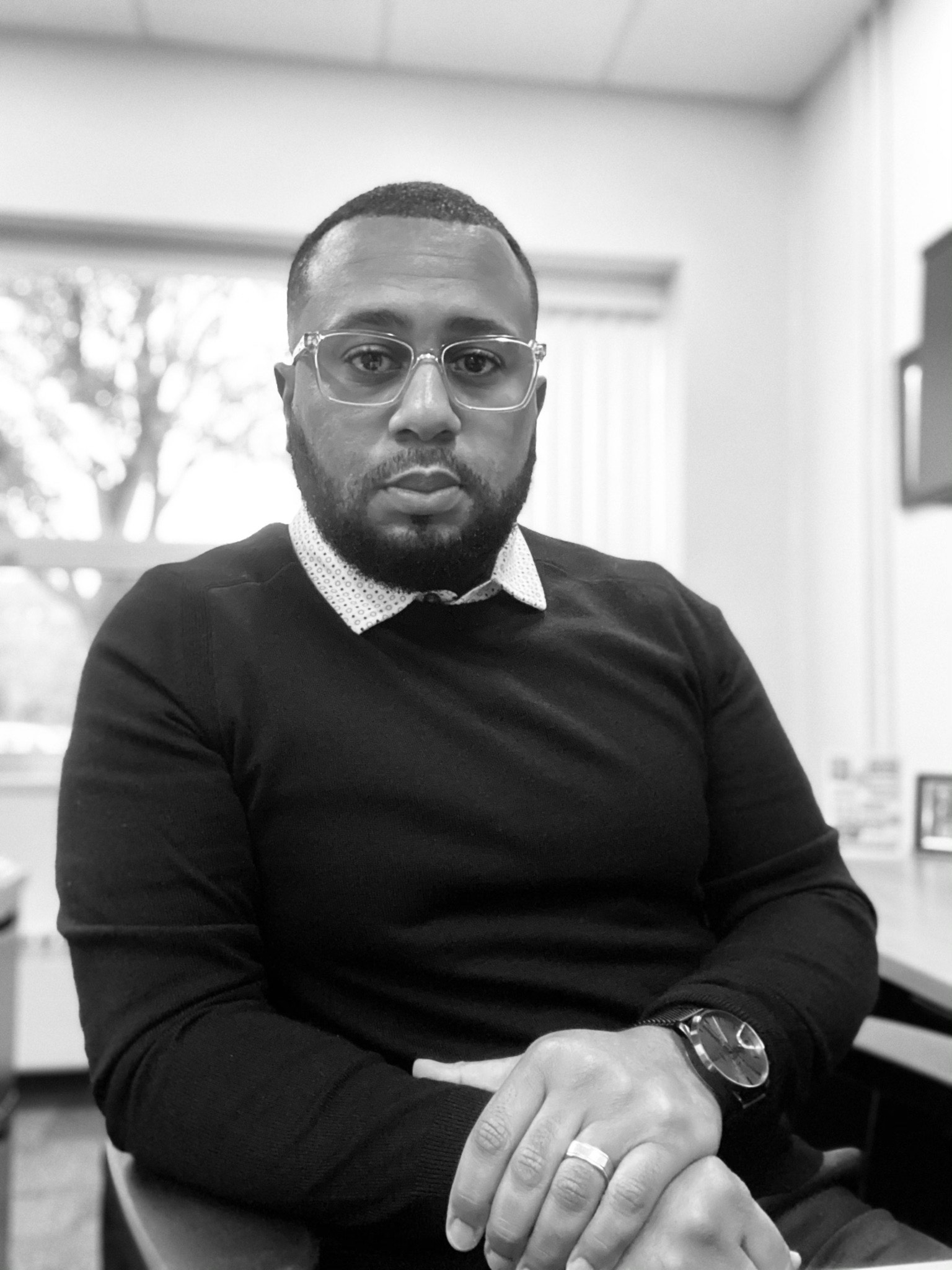 Nasif Rogers serves as the Director of Diversity, Equity, and Inclusion at Rocketship Public Schools.