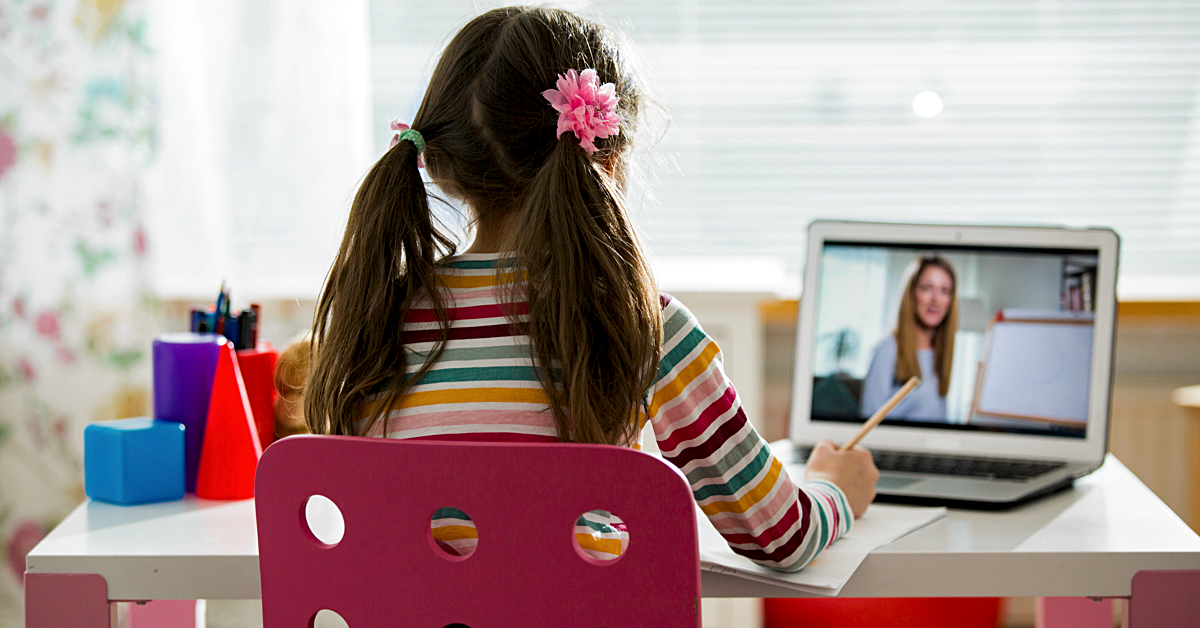 Pandemic Virtual Learning Was Chaotic, But Choking Off Quality Virtual Learning Won't Help Us Now
As a longtime online education parent and advocate, I hate to admit most of my fears about remote learning during the pandemic came true. The implementation was uneven and chaotic, and as a result, students and educators have paid a heavy price with learning loss and burnout.
Now, we see many educators and policymakers condemning any form of remote or online learning as inferior to in-person learning. As if the "old way" was serving our students well pre-COVID. It's as if the digital divide and achievement gaps didn't exist until we had to wrestle with the pandemic.
Remote learning has been a convenient scapegoat during this crisis. The status quo didn't serve every student well pre-pandemic and education "as usual" won't prepare us to deliver continuity in education when the next crisis arrives. Already, Florida, Maryland, and Virginia are just some of the places that have rolled back policies or limited online learning options. Families in New Jersey are still waiting to have any access to full-time virtual learning.
I'm not interested in rehashing why our traditional education systems weren't prepared to offer robust online learning during the pandemic. Our job as advocates, educators, and policymakers is to learn from our missteps and work to create solutions to make online learning and teaching engaging and effective for every student.
That is why I took an interest in the Center for Reinventing Education's recently released Virtual Learning, Now and Beyond report. The report recognizes the need for innovation and provides recommendations to address and move beyond pandemic crisis schooling.
The CRPE report offers up challenging recommendations, but they are recommendations the online community supports, and there are organizations already doing this important work.
CRPE Study Recommendations
Permanently close the digital divide

Guarantee high-quality virtual learning

Design ways for learning to take place everywhere

Empower educators as instructional leaders for virtual pedagogy
Real Virtual Learning Looks Nothing Like What We Saw in the Pandemic
What does high-quality virtual learning look like? It doesn't look like what most traditional schools offered families during the height of the pandemic. High-quality online learning differs significantly from the emergency remote learning offered during COVID-19 school closures.
Right off the bat, intentionally designed online learning is flexible. Students choose the time, place, and pace of learning. They aren't tied to a traditional bell schedule that finds them sitting in Zoom rooms for hours on end.
Educators in established online programs have received extensive professional development to create engaging and effective online instruction. Educators and design teams collaborate to create courses that use online learning's best practices. High-quality online programs offer a rich catalog of courses, electives, clubs, and activities serving every type of learner.
What Parents Are Saying
What does all this look like in practice? Pennsylvania mom Sharon Sedlar describes her experience with a cyber charter:
"Our counseling and principal's office respond typically within minutes to emails. Teachers, when not teaching synchronous classes, have standard open office hours at least twice a week, if not every day, and are available on ANY day by appointment. Some teachers even have one-on-ones with students weekly (particularly Jr and Sr level AP classes) to ensure students stay on track. Grading is performed very quickly—usually the same day—with explanations and feedback. Parents and students can see grades (including weighted grading scales and "what if" grades) in real-time. They have discussion boards, extracurricular activities, and clubs, group projects, breakout rooms. I've even had some of my children join other children in their social studies class with a favorite teacher to play "Oregon Trail". Imagine that—a 5th grader, sophomore and junior crowded around an 8th grader's computer, playing a game with the social studies teacher."
Experienced Partners Can Help Districts Up Their Game
So, who is actually doing this work? Let me highlight a few of the many organizations leading the way.
Parent Support for Online Learning, the organization I lead, guided families throughout the pandemic. The experience of established online and homeschooling parents provided personalized support when families needed it most.
For example, I mentored a mom from the Denver area who had a Pre-K student and a toddler. At the pandemic's start, she had little support from her school and was worried about her student falling behind. I created a detailed plan with online learning resources, suggested schedules, ideas to keep her toddler busy while working with her kindergartner, and a list of offline activities both children could participate in.
We continue to provide one-on-one mentorship, guidance, and resources to parents and educators navigating online learning with their students no matter the school setting. Parents and students don't have to go it alone, and we are here to set families up for success as they learn at home.
Future of School is a national education nonprofit in existence since 2016. They work to ensure all students reach their unbounded potential—no matter where learning takes place. Before COVID-19, Future of School worked to expand the reach of blended, online, and authentic personalized learning pathways. They have recognized the achievements of online and blended learning students through their Student Scholarship Program and provided financial support to teachers who want to implement innovative learning strategies through their Educator Grant Program.
Future of School CEO Amy Valentine often says, "Online learning is not new to America; instead, it is new to most Americans." Amy and the team at Future of School understand the powerful impact that true blended and online learning can have on expanding access, equity, and opportunity for students.
The Digital Learning Collaborative (DLC) brings together educators, schools, state agencies, and companies supporting options for students through the use of online, hybrid, and blended learning. DLC members believe that students and families should have a wide range of educational alternatives, from traditional mainstream schools to online schools, and including both online courses and hybrid (onsite and online) schools. In addition, the DLC disseminates information about best instructional practices, policies supporting innovation, and other key issues via reports, blog posts, webinars, community discussions, and the Digital Learning Annual Conference.
Organizations like these can partner with school districts to help them develop much more engaging and effective online learning systems that can help make sure every child gets the learning environment that fits them best. Let's work together in a spirit of innovation and collaboration to see online learning reach its full potential.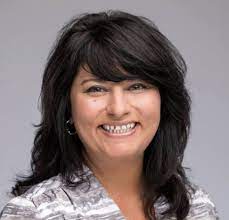 Tillie Elvrum is a school choice advocate and education consultant specializing in parent engagement and online learning. She served as president of the National Coalition for Public School Options, currently serves as board president of the Colorado Coalition of Cyberschool Families, she is the School Community Director for StrongMind, and leads the Parent Support for Online Learning initiative. ...