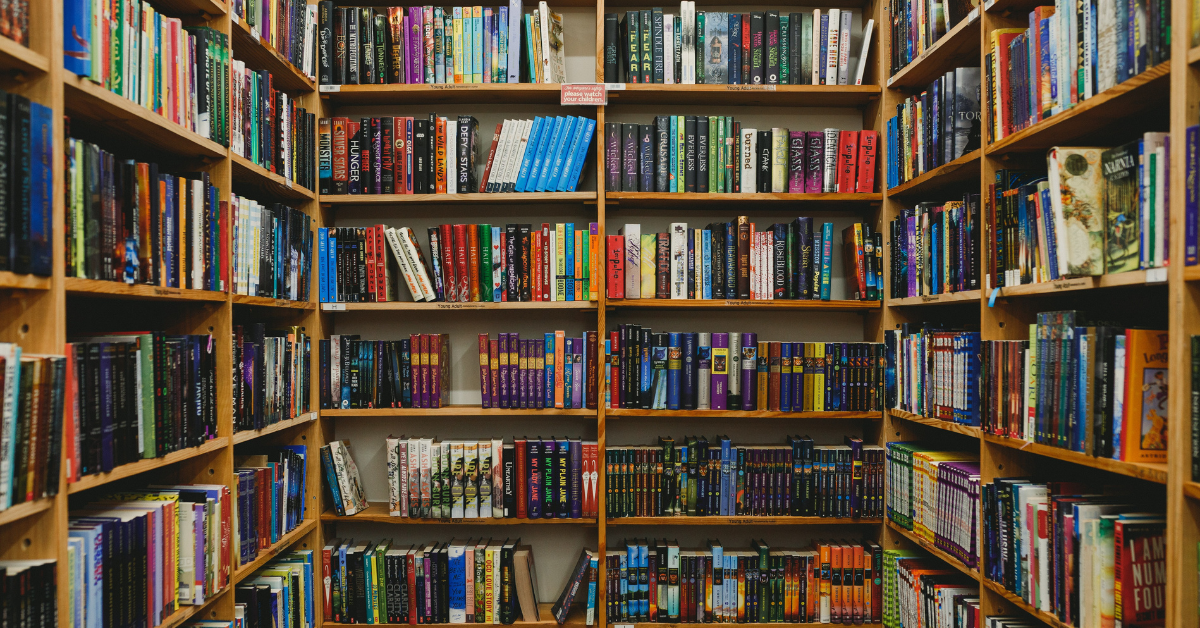 My Students Overturned a Book Ban, You Can Too
When my students Edha and Christina heard about the vote to ban and restrict access to over 400-plus diverse books and resources in my district, they said, "Mr. Hodge, what are you going to do about it?"
I was ready to do something, but also recognized that we needed to do this together. So I said: "It's not about what I want to do. It's about what you want to do."
All students in schools deserve to see themselves in their curriculum and the books they read. However, for many students of color and other marginalized communities, this is not the case. According to a 2020 study, there is significant lack of representation of Black, Indigenous, and people of color (BIPOC) characters in the award-winning literature found in many schools and libraries, with white protagonists making up 71% of human main characters in children's books, compared with 1% to 9% of protagonists from BIPOC races and ethnicities.
Research also has shown that when students of color do not see themselves in the books and curriculum there is a decrease in achievement and engagement. Christina and Edha call lack of representation of their cultures and history in curriculum "uncomfortable" and "heartbreaking."
The Start of a Movement
Edha, Christina and the other student members of the Panther Anti-Racist Union club started to speak and share their voices in meetings with the board and at peaceful protests each morning before school.
The movement snowballed and the media helped to amplify the urgency of what we were doing. Eventually, we got the district to overturn its ban and return access to the restricted materials.
After the reversal, more media attention and even a TED Talk, we discovered that this wasn't just a moment, it was a movement. Unfortunately, since 2020, the situation across the country has gotten worse.
Today, there are almost daily announcements of book banning and restrictive legislation in multiple states across the nation. Each of these new laws, bans and freezes on diverse materials are having a chilling effect on teachers and students all over the country.
According to PEN America, from July 2021-June 2022, there have been 2,532 instances of individual books being banned, affecting 1,648 unique book titles and 1,261 different authors. Turn on the news each night, and you will see pictures of empty library shelves or quotes by Elie Weisel being taken down in response to these oppressive laws. Stories and voices are literally being silenced and erased right before our eyes.
These are stories and voices like those of James Baldwin, who is the subject of one of my favorite documentaries called "I Am Not Your Negro." This award-winning film found its way onto our district's banned list in 2020.
In the companion book, James Baldwin serves as a distinctive witness to the tumultuous times of the civil rights era; the book is full of rich detail about the author's journey and legacy. But I also know that if I just watch a three-minute excerpt of the film, I wouldn't understand the full story. And yet, that's exactly what we did in our district back in 2020 and it's what we are doing now in school board meetings across the country: passing judgment on rich, important works after a cursory review.
Standing With Students Across The Country
Educators and students cannot fight this alone. We need you to look past the tactics of reading books out of context, picking and choosing controversial sections to read out loud for shock value. We need you to pick up these books and read them.
They allow students to see themselves in their pages. They lead to important conversations and insights into how our world works. We teachers don't want to be the only ones to have these discussions. The best and most effective learning happens when it occurs in the home and the classroom.
We need you. We need you to start paying attention to when school boards are meeting and begin showing up to speak at them. We need some of you to run for school board in your communities so that your voice and vote can help fight against these oppressive policies.
We need you to reach out to your children's teachers and ask them what is actually going on in the classroom and let them know that you support our work.
Even when I was unsure about how my district might respond, as soon as I saw parents, colleagues, family and community members standing with us at each protest, my fear turned to hope and strength.
My student Edha once said: "The ugly truth about standing up for what you believe in is that you can easily be pushed to sit down." My students kept standing. Students across the country are trying to stand up right now. They need you to stand with them. Now more than ever.
Ben Hodge has worked as an educator at the Central York School District for 20 years. He is a 2022-2023 Teach Plus Pennsylvania Policy Fellow.