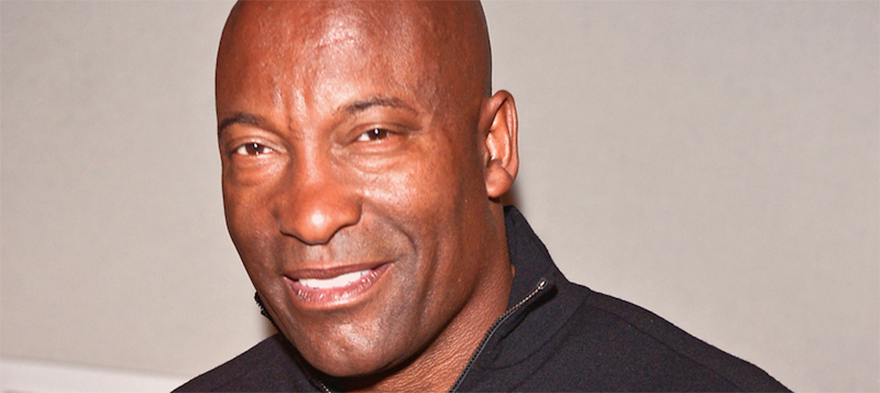 How John Singleton's 'Boyz n the Hood' Changed the Way I Teach
I am not a movie person. I don't go to the movies much and when I do, I often forget them rapidly.
That's not what happened back in 1991, when I saw John Singleton's breakout debut film "Boyz n the Hood." The movie rightly earned much critical acclaim for its sensitive and responsible portrayal of young Black men and their paths through the dangers of adolescence in South Central Los Angeles.
In fact, its portrayal of the survivors' reactions in the wake of a gang-related shooting was so accurate I found myself having a panic attack in the movie theater.
How would I, a White woman who grew up in the suburbs, know it was accurate? You see, only months before I had lived through the loss of one of my students, and had taken part in an effort to prevent a revenge killing.
It was a June Saturday in 1990, the day after my student Sharon had been shot dead at Montrose Harbor in Chicago. My first year of teaching was nearly over; I had never lost a student to gun violence before. I spent the day at home in a daze of shock and grief. Around dinner time my housemates persuaded me to go with them to Moody's, a beer-and-burger joint with an outdoor patio.
I pulled myself together and joined the group. We arrived at Moody's just as the sun was setting. We hadn't been seated for long at a picnic table on the patio when a colleague from school, Ellen, ran in looking for me. "Maureen, I need you to come outside. Homer's here but he doesn't want to come in."
Homer was Sharon's boyfriend. Ellen and Sharon's mom had spent the day driving through the neighborhood, in and out of the alleys, looking for him. They wanted to keep him in sight and occupied in hopes he wouldn't go off in search of Sharon's killer to take revenge.
I sprang to my feet and raced outside. "Homer, come on in! We've got burgers for you," I said. Homer looked down and didn't answer. I slowed myself down and looked at him intently. "What's the problem?"
"It's all White people inside," Homer said, looking utterly uncomfortable.
Sometimes, when you don't know what to say, the dumbest things come out. "Homer, it's dark," I said. "No one is going to see you."
And sometimes, if you're really lucky, somehow the dumbest thing you say actually works. Homer came in. We bought him burgers. As I remember, he ate three. I think we sneaked him some beer. (Homer was 18 or 19 then, and these were the days when people still remembered the drinking age had been 18 not that long ago.)
All of us spent a couple of hours together, eating and drinking and talking. Homer didn't say much but after a while he seemed to relax a bit. Afterwards, Ellen took him to Sharon's family's house. He stayed out of trouble. He did not end up in jail or dead—not that night, and not years later, when I ran into him by surprise on the street.
But just a few months later, in the movie theater, when Tre defied his father and ran off to join his friends in avenging Ricky's death, the thought that Homer could have gone down that road set my heart racing. I had to stop watching and fight back tears.
Through the Particulars of South Central LA, Singleton Wove a Universal Tale
In a 2013 guest column for the Hollywood Reporter, Singleton wrote a thoughtful critique of studio executives' decisions to tell Black stories without significant Black creative input. "Audiences can smell what's real and what isn't," he wrote. "What Hollywood execs need to realize is that Black-themed stories appeal to the mainstream because they are uniquely American. Our story reminds audiences of struggles and triumphs, dreams and aspirations we all share. And it is only by conveying the particulars of African-American life that our narrative become universal."
With "Boyz n the Hood," Singleton conveyed the particulars of South Central Los Angeles in a coming-of-age tale that quickly became universal for a generation of Americans. This became real for me in 1993, while teaching in a diverse suburban high school. I had a sophomore English class in the school's "basic" track—i.e. the least academically challenging level. We were reading a short story about a teenage boy whose mother sends him across the country to live with his dad. The story does not make the mother's motives obvious.
The students were moderately interested in the story but clearly struggled to understand why the mom made that decision. At one point I said, "How many of you have seen 'Boyz n the Hood'?"
The classroom exploded. Hands went up everywhere. Students burst out spontaneously talking about how great the movie was. After the rush of enthusiasm subsided, I asked, "So, in the movie, why does Tre's mom send him to live with his dad?"
"To teach him how to be a man," a student answered. The others nodded. It was easy from there to make the link to the story we were reading.
If I were teaching high school English today, "Boyz n the Hood" would surely be a film worth working into a literature unit. Legendary film critic Roger Ebert described it as "not simply a brilliant directorial debut, but an American film of enormous importance."
In a 2016 Vanity Fair piece about the making of the movie, actress Nia Long (Brandi) said, "We could have made "Boyz n the Hood" yesterday. It was as if John Singleton cut a hole in the wall and filmed my own life...We've been having the same conversation about race for 40 years. It hurts my soul that we are still having these conversations."
Maybe one day it will be possible to view Singleton's film as a brilliant depiction of an historical experience. One can only hope so, and be grateful to the passionate, determined director whose guts and creativity brought this story to light against all odds.

Maureen Kelleher is Editorial Director at Future Ed. She was formerly Editorial Partner at Ed Post and is a veteran education reporter, a former high school English teacher, and also the proud mom of an elementary student in Chicago Public Schools. Her work has been published across the education world, from Education Week to the Center for American Progress. Between 1998 and 2006 she was an ...