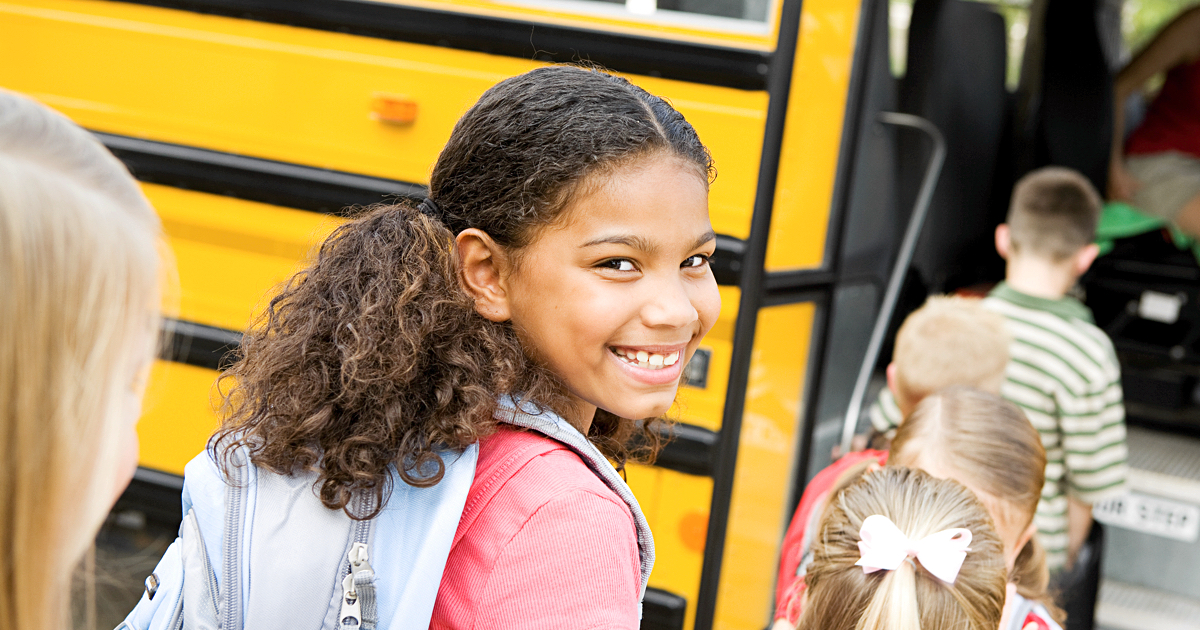 Beyond the Basics: 3 Key Yet Uncommon Tasks for Back-to-School Prep
Preparing for a brand new school year is exciting and stressful for teachers! So many tasks to complete in such a limited amount of time. From attending back-to-school professional development sessions to squeezing time in between those sessions to set up your classrooms, the list of tasks is endless. So much so that a few essential tasks will easily slip any teacher's mind. To help my fellow teachers out, I want to share three essential tasks that will help get the school year off to a fantastic start.
Practice Pronouncing Your Students' Names
As someone with a unique name that, over the years, so many people have struggled to pronounce, I know exactly how embarrassing and dehumanizing it feels to hear your name get butchered in public repeatedly. I can still remember those times when my college professors would call out every student's name on the attendance roll sheet but then come to a sudden pause when arriving at my name. I got so tired of repeatedly teaching my professors how to pronounce my name that I stopped correcting them.
Looking back, I honestly don't believe that my professors were intentionally trying to hurt my feelings. However, I also don't think they valued my name enough to make the necessary effort to say it correctly. My personal story may hit home for some of you, but even if it doesn't, think about those students you've taught in the past whose names were constantly mispronounced in class by either you or other teachers. Can you imagine how those students felt? Were they embarrassed? Frustrated? Offended? Disrespected?
These questions matter because, before we can engage in any academic work, we must build strong relationships with our students, and a significant part of that is learning how to pronounce their names.
Here are a few helpful tips to remember the pronunciation of students' names:
Before attempting to say a student's name, ask them how to pronounce their name.

After you say a student's name, ask them if you pronounced it correctly.

When learning a student's name, spell it out phonetically so that you can practice pronouncing it. You can write out the phonetic spelling of each student's name on index cards so you can have it for your records and practice the names. You can take it further by creating a pronunciation guide that includes your students' names and phonetic spellings.
| | |
| --- | --- |
| NAME | PHONETIC SPELLING |
| Sabir Robinson | Suh-bree Rah-been-sun |
| Adien Taylor | Ay-dee-in Tay-lur |
| Khadijah Hackett | Kuh-dee-juh Hak-et |
Have Students Create "Me" Bags
One way that I encourage students to share their own stories is by having them put together a "Me" bag. The "Me" bag activity is excellent at the start of the school year because it's simple and can be done with students at any grade level. The "Me" bag activity is a fun way for students to present to the class three or four personal artifacts that have significant meaning to their lives and represent who they are. The personal artifacts could represent their favorite hobbies, a pivotal moment in their life, or parts of their racial, cultural, linguistic, religious, and gender identities that they feel comfortable sharing with their classmates. Each student stores their artifacts in a bag and pulls each out to share a short story about what the artifact signifies in their life.
If you have students who aren't comfortable opening up about their lives to a new group of people, it's okay for them to engage in this activity later once they feel emotionally safe in their new environment. In the past, I've done this activity with sixth, seventh, and eighth grade students, and I'm always amazed by how much I learn about who my students are outside the classroom. The "Me" bag also allows me to reveal parts of my life story that will lead to an instant connection with students.
Set Up Beginning-of-Year Conferences with Your Students' Parents or Guardians
During the first couple months of the school year, I usually organize and hold beginning-of-year conferences with the parents or guardians of each of my students. This allows families to share their hopes and dreams for their children in the new school year. Recognizing that most of my parents/guardians aren't able to attend the schoolwide family events throughout the school year, I like to be proactive and start the school year by building a solid foundation for my partnerships with the families of all my students. I also give parents/guardians the option of having the conference in person or over the phone.
The earlier I can build that strong rapport with families, the more comfortable they feel about working collaboratively with me for the remainder of the school year.
The information I receive during these conferences plays a significant role in helping me shape how I structure my classes from an instructional and behavioral management standpoint.
Here's hoping these three simple tasks help set you up for a successful school year!
Kwame Sarfo-Mensah is the founder of Identity Talk Consulting, LLC., an independent educational consulting firm that provides professional development and consulting services globally to educators who desire to enhance their instructional practices and reach their utmost potential in the classroom. He is the author of two books, "Shaping the Teacher Identity: 8 Lessons That Will Help Define the ...