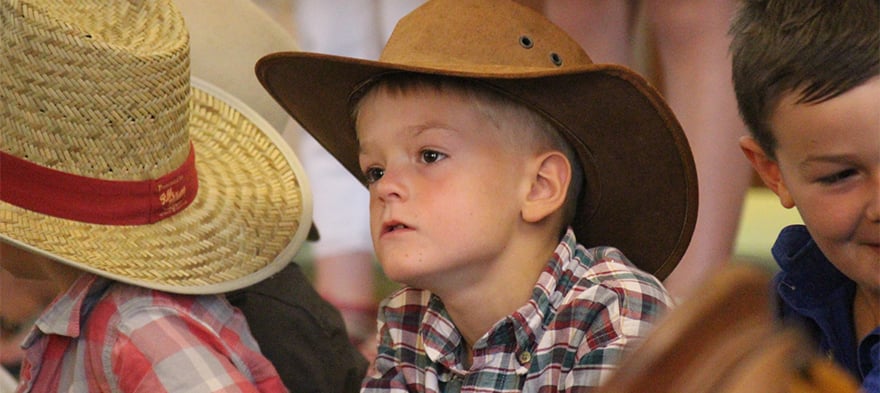 Yes, Rural Areas Can Benefit From Charter Schools, Too
The potential of charter schools in rural communities is often bypassed in discussions around education. Charter schools are achieving impressive gains, but disproportionately serve urban communities. Could they improve outcomes for rural America? A recent paper from the National Charter School Resource Center (NCSRC), Harvesting Success: Charter Schools in Rural America, explores this question. The NCSRC is funded by the U.S. Department of Education's Charter School Program. The paper describes the hurdles faced by rural charter schools and highlights effective strategies to mitigate them. Rural communities have fewer people and greater distances between them. Often, rural communities are just too small to support more than one school and parents may not find a charter school that fits their specific needs or preferences. Nevertheless, there are approximately 800 charter schools serving rural communities and the number is growing. This progress has implications for everyone else in the charter sector. Legislative support for charter schools has traditionally been harder to find among policymakers from rural areas. But with more than 11 million students attending rural schools and enrolling in college less than their urban peers, leaders must try to figure out how they can use charter schools to address local needs.
Local Priorities Matter
The Chief Tahgee Elementary Academy in Idaho demonstrates the challenges and opportunities of rural charters. The school is a language-immersion program designed to educate children from the Shoshone-Bannock tribe in both English and their native language. The tribe includes about 6,000 members, 2,000 of whom speak the language. Unfortunately, traditional language programs aren't producing the kind of fluency the tribe needs to ensure future generations can use the language. The school's founders are motivated by both the tribe's desire to keep their language alive and the need to improve academic performance of its young people. A big challenge is finding certified teachers who are also fluent speakers. The school is exploring a blended-learning approach and is optimistic their latest effort can work. Time will tell if they will succeed in both of their challenges. Chartering is a strategy to create a small and innovative school designed to pursue a very unique mission. Additional examples from "Harvesting Success" are also helpful in understanding how rural communities can use charter schools.
Staffing
Staff recruitment can be tough in any rural school, not just those looking for certified teachers who are fluent Shoshone speakers. Rural charters face geographic isolation, limited housing options, limited long-term career prospects and low salaries. Professional development costs and limitations in local staff skills add on to the difficulty. Again in Idaho, Upper Carmen Charter School—now one of the top 10 percent of schools in the state—has found success by recruiting from the local community. The practice builds greater ownership of the school's mission and its leaders believe it also makes the school more responsive to their students' needs. Additionally, technological solutions like Beyond Textbooks, an open-source textbook program, have given rural charter schools low-cost access to nationally competitive and up-to-date professional development and instructional resources.
High Cost of Transporting Students
Transportation in rural areas is expensive. Without support from local school districts, it can be financially onerous for rural charter schools to bus in students. In several cases, isolated communities have created charter schools, in part, to reduce kids' transportation burdens. In Colorado, communities have created charter schools to avoid traveling over icy mountain passes during the winter. Other strategies have been used to reduce the impact of transportation on kids' learning. Some charters in Idaho have adopted a school week made up of four extended days. At the North Idaho STEM Charter Academy, longer days allow for the 990 hours of instruction required by the state while resulting in improved staff attendance and a 20 percent reduction in transportation and food-service costs.
Facilities
Finding facilities for charter schools in rural communities can also be difficult. Without any unused buildings in the area, rural charter schools often have to construct their own buildings. But most states do not provide facility funding to charter schools, and charter schools have limited options for raising capital. Federal and state grant programs can help. For example, the USDA Community Facilities Direct Loan & Grant Program has awarded $510 million to more than 200 charter schools. In 2008, Colorado established BEST, Building Excellent Schools Today, which offers income from the state lottery and school trust lands to cover schools' capital expenses. But accessing these programs can sometimes be more difficult than advocates would like.
A vehicle for Innovation and Choice
The benefits of charter schools need not be limited to cities. They can help rural communities. Although the difficulties rural families face are different than those of their urban counterparts, their obstacles are no less urgent or compelling. While charter schools are not the answer for every problem in rural America, they can be a powerful means to improving education in these often neglected areas.

Mukta Pandit is president of Safal Partners Inc., one of the premier education consulting firms in the nation. She has led multiple engagements with federal, state, foundation and non-profit clients including the U.S. Department of Education, Bill & Melinda Gates Foundation, Laura and John Arnold Foundation, Texas Education Agency, and Houston Independent School District. Mukta is currently ...