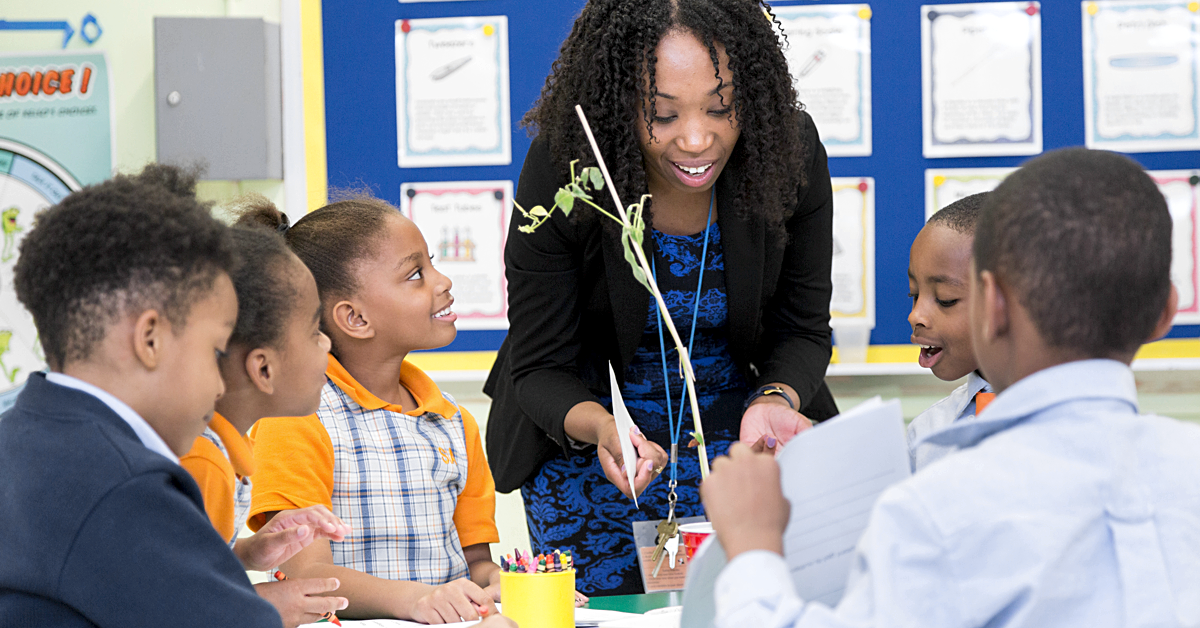 When We Cap Charter School Growth, We Cap Student Growth
It's time for charter school adversaries to wake up and realize they're fighting an incredible chance to foster diversity in education in a way that promotes the liberty of individual students and families, regardless of their class, their race, or their creed.
While charter schools receive public funds just like traditional public schools, they differ in their ability to create a school culture free of many government regulations, provided they meet specific high standards developed in their charter agreement. This partnership between independent charter school operators and the state can create distinct learning environments for children who have various needs that a traditional public school cannot meet. For example, the diverse approaches in charter schools can range from stem-emphasized classroom curriculums to classrooms that are friendly to LGBTQ students.
But, instead of being praised for their innovative nature, charter schools are consistently under attack for their unorthodox approaches to providing solutions for students that threaten the status quo. These attacks are foolish long-term.
The innovation that charter schools provide for the public education system should be encouraged by all who want to create a diverse education system that's capable of catering to the disparate needs of future generations.
Charter schools are flexible—it's their most valuable characteristic. For example, look no further than their response to the pandemic. For instance, in Oregon, at the beginning of the pandemic, when COVID's effects were primarily unknown, Governor Kate Brown suspended in-person classes. Brown's announcement forced schools to transition to an online curriculum. The traditional in-person public schools were initially ill-equipped to teach students online—their teachers had never done so before and their curriculum was designed for in-person schooling.
Conversely, online charter schools kept teaching their students without hesitation, as they already had the infrastructure in place to teach their students remotely. When Brown shut down in-person learning, many parents transferred their students to one of Oregon's 22 online learning programs that were carrying on, business as usual. Nonetheless, an arbitrary Oregon law that suspends the number of students allowed to transfer to an online charter school at 3% of local district enrollment stopped many parents from allowing their children to learn. Thus, the charter school cap contributed to the widespread learning loss during COVID, especially among lower-income students without the financial means to circumvent the public education system and pay for private education expenses such as tutoring.
Oregon isn't the only state to have placed charter school caps on its education system. In fact, charter school caps are notorious for blocking students from leaving their assigned public schools. The most infamous cap is in New York City, where only 290 charter schools are allowed. Charter school operators like Eva Moskowitz of New York City's Success Academy have been fighting for nearly a decade for more charter schools to be allowed to open.
Why Cap Success?
Success Academy is perhaps the most successful network of charter schools in the country. It currently serves 20,000 students who are predominantly minority and low-income students in New York City. But even more impressive than the number of students they serve is the "success" of their students: 90% of Success Academy's students passed the state reading and math tests in 2019—that's roughly twice the average New York City K-12 school.
Compared to traditional public schools, Success Academy's high performance is attributed to its possibility as a charter school to create a demanding school and classroom environment that expects the most from its students and families. Other charter school students reap similar benefits from their schools' opportunity to create a unique school culture.
Nevertheless, the most inflexible aspect of charter schools like Success Academy is their ability to grow. An irony that is not lost on the thousands of students on charter school waitlists because of growth caps on charter schools. That's not right.
The current traditional public school model is fundamentally unable to help all students. One size simply does not fit all. So why should students only be able to choose one type of public school?
It is time to move on from forcing an outdated education model onto families.
Every student, no matter their background, should have the opportunity to attend a public charter school if they believe it is the best educational fit.
No policymaker, no teachers union, and certainly no arbitrary cap should stop any child from learning in the best education environment for them.
Moving forward, policymakers should lift charter school attendance caps to build the innovative K-12 public education system of the future. If they do, the American education system will be one step closer to having every child on track to becoming the best version of themselves—a worthwhile goal this National Charter School Week.
Cooper Conway is a National Voices Fellow at 50CAN and a Contributor at Young Voices, where he focuses on education reform.