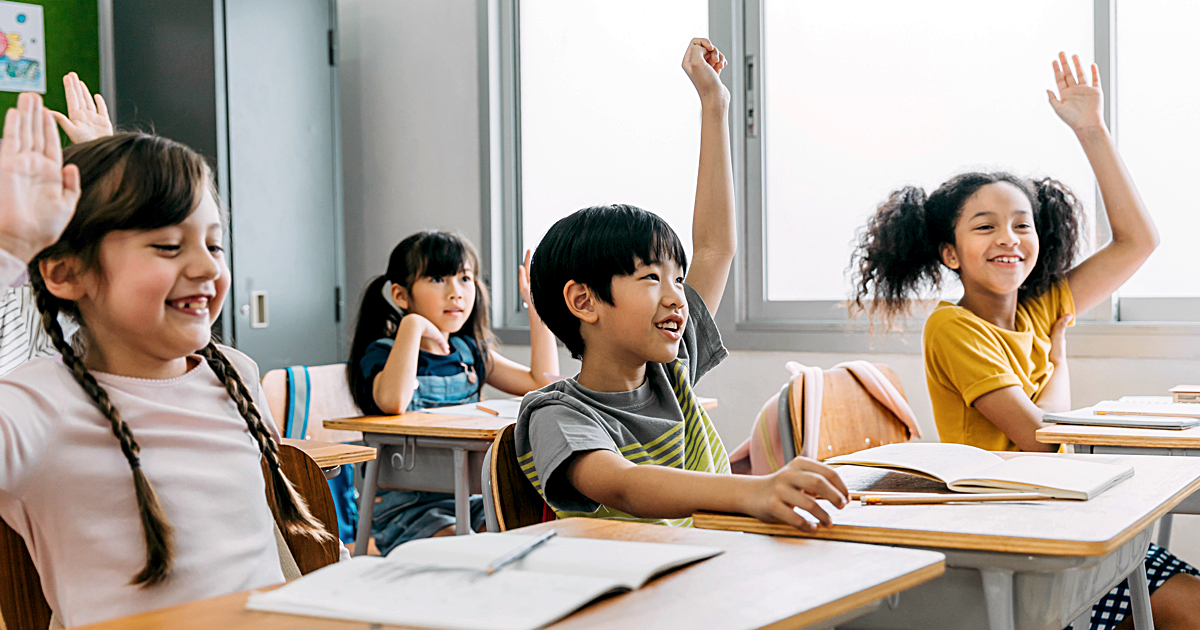 Using Translation to Support Multilingual Learners and Their Families
Multilingual Learners (MLs) are the fastest growing group of K-12 students. Currently, more than 10% of all students in the U.S. – more than 5 million students – are MLs, and the number is expected to grow in the years to come. As the number of MLs increases, school districts need to ensure that ML students are properly supported and make sure that their families are included in all school communications.
MLs can face a variety of challenges in school, including language barriers, cultural differences, and difficulties accessing appropriate services and resources. For parents and caregivers of ML students, a language barrier can also become a significant issue. Without access to information in their native language, it can be challenging for caregivers to keep up with their child's progress in school, or access important resources such as school calendars, lunch menus, and event details.
There are steps schools can take to ensure that MLs and their families are included in all school communication, starting with translation. These days, technology-based translation capabilities are more available and capable than ever, and already integrated into many of the communications tools that districts and educators use. From digital newsletters, to student information systems, to school-home communication platforms, built-in translation features can help keep all families informed and engaged to ensure equity, access and participation.
At SchoolStatus, in our work with districts across the country to connect school and home, we've seen a growing demand for translation features in K-12 schools. In response, we now offer translation into more than 122 languages to meet the needs of MLs and their families. The top four languages for translation that are used by our district partners (after English) are Spanish, Arabic, Portuguese, and Vietnamese. During the 2022 to 2023 school year alone, nearly 2.9 million text messages were translated into Spanish by our district partners using our platform.
Translation helps make sure families are being included in the conversations in K-12 schools and allows families to partner with educators to support children.
When schools use digital tools with built-in translation capabilities, they can leverage these tools in multiple ways to make sure that all families are in the loop on their child's success.
For example, some digital newsletter tools like Smore offer translation features that make it easier for teachers to create communications and translate them to reach families. From parent conference templates, to save-the-dates for events, or classroom and school updates, schools can easily create and translate messages to reach all student families in their language of choice.
School forms is also an area where barriers to communication occur, particularly as many schools still rely on paper-based systems for things like student health forms or field trip permission slips. Digital operations platforms that digitize forms and have automatic form translation can help make sure all important forms, such as health and emergency contact forms, can be easily read and completed. In addition to built-in translation, digital forms make it easier to reach all families as they can access the forms on their device of choice, including a mobile device, minimizing the chance of the form getting lost in a student backpack or on the bus.
Another way translation technology can support parents of MLs is its use for one-to-one parent-teacher communication.
Language barriers can make it difficult for teachers to develop consistent, two-way communication with students' families when English is not the language spoken at home.
School communication platforms that offer multiple modes of communication and translation capabilities can help bridge this gap by providing real-time translation for conversations between teachers and parents. These platforms can also support communication on a caregiver's device in the format of their choice, such as email, text messaging, or phone calls to make communicating with the school easier for parents who are balancing work, childcare and other responsibilities.
To support all students, schools need to make sure families are included in school communications in ways that are accessible and convenient, and this includes translation for ML families. Translation technology is playing a significant role in helping parents of MLs communicate more easily with teachers, receive information about school policies and procedures, and stay updated on their childrens' progress in school. To set all students up for success and create supportive learning environments, schools need to invest in systems that include translation into the language that is spoken at home and prioritize translation for school- home communication.
Leslie Ortego is the VP of Customer Success for SchoolStatus, a leading provider of a fully-integrated data analytics and communications platform designed to drive better student outcomes through the unique combination of comprehensive data and direct parent engagement.