Minnesota needs great teachers, but it's harder than ever to recruit and retain them, particularly with the many challenges of the post-pandemic environment.
But our students deserve passionate, diverse teachers who are inspired to bring out the best in them. Working in coalition with community partners and advocates across the state, including Great Minnesota Schools, the Minnesota Professional Educator Licensing and Standards Board (PESLB), EdAllies and many others, we launched Teach Minnesota to create a flexible, affordable pathway to the classroom for people eager to take on the challenge of teaching and making a difference in their communities. Our goal is to give all students the vibrant and affirming education they deserve – and we believe that starts with supporting and sustaining great teaching.
New Program offers Individualized Support
Our program is new, but with the individualized support our teachers receive, they are already having an impact on students and schools across the state. Our fellows are teaching in a range of elementary schools, including public, private and charter, and in both general education and special education classes. And they bring a wide range of experiences and talents to their classrooms.
Take Paw Shwe, for example, a recent graduate of The University of Minnesota. After earning his degree in health science last year, he explored working as a personal care assistant and mental health practitioner, but didn't feel that was his calling. A relative recommended the program to him, and he jumped at the chance to serve the community in a new way. He is now teaching fourth grade at Hiawatha Academies in South Minneapolis.
Or Rebekka Surber, who has served as a tutor, adjunct professor, substitute teacher and Americorps fellow over her 25-year career. She always wanted to lead a special education classroom, but didn't have a path to licensure before Teach Minnesota. Now, Rebekka runs a middle school math resource room at a charter school serving a mostly Hmong community in North Minneapolis.
And after seven years in support roles in school and afterschool programs in Edina, Jas Johnson's school recognized her dedication to her students, and encouraged her to apply to Teach Minnesota so she could make the move from paraprofessional to special education teacher.
Expert Educators provide Intensive Coaching
In Teach Minnesota, fellows begin their experience with an eight-week summer training where they learn core teaching skills like engaging students, managing a classroom and delivering high-quality instruction. They apply those skills in local summer-school classrooms and have daily opportunities to get peer and mentor teacher feedback.
Fellows receive hands-on practice, classroom-centered coursework and intensive coaching from expert educators. Our coaches – all of whom are experienced teachers with records of success – provide constructive, real-time feedback to help fellows grow quickly. Throughout training and during the first year, coaches observe fellows and provide tailored development strategies to immediately improve fellow instructional practice, which is particularly crucial as Minnesota's students recover from COVID's academic disruptions.
In addition to practical classroom skills, Teach Minnesota builds teachers' cultural competence and pedagogy to ensure they're engaging all learners, creating trusting relationships and bridging differences. We help fellows develop the emotional intelligence and self-awareness to challenge their cultural assumptions and recognize the assets of the students and communities they serve.
Helping Students build a Healthy Sense of Identity
Research shows that all students benefit from excellent teachers who are ethnically and racially diverse, but today just 4% of Minnesota's teachers identify as teachers of color – compared with 34% students of color across the state. Our first cohort of well-prepared teachers graduated from summer training this July, and more than 50% of them identify as people of color. It's more critical than ever that we bring trusted adults into the education space who serve as role models and help kids build a healthy sense of identity.
This summer, Teach Minnesota, along with our coalition partners EdAllies and Great Minnesota Schools, was recognized by the Policy Innovators in Education Network with the Best Implementation Eddy Award for our coalition's efforts to ensure that one of Minnesota's first alternative teacher preparation programs would yield meaningful changes in outcomes and opportunities for students.
We're already recruiting for next year's cohort; visit our website to apply. We look forward to bringing more – and more diverse – Minnesotans into the teaching profession. It's simply what students deserve: great teachers who are prepared, supported and up for the challenge.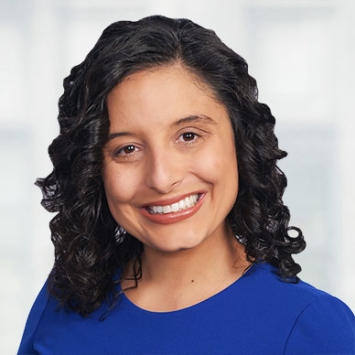 Mya Baker is the vice president, Midwest of TNTP, an education nonprofit that helps school systems across the country end educational inequality and achieve their goals for students.