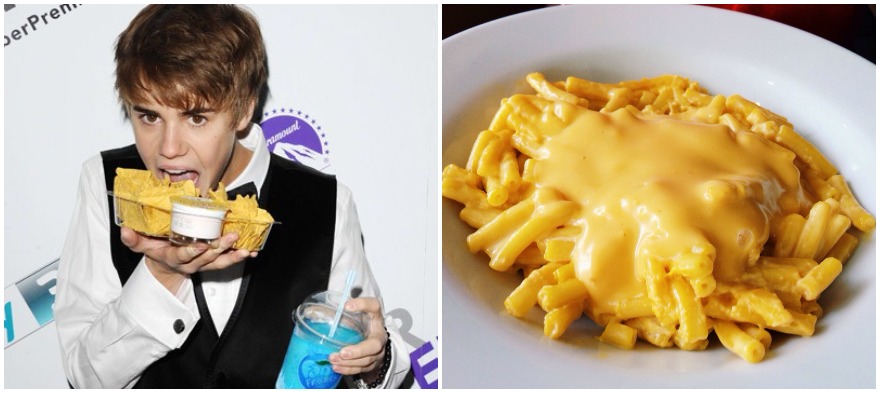 This Story About Justin Bieber and Mac and Cheese Is Why I Love Teaching
I want to tell you a little story about macaroni and cheese and the battle of Lawrence Welk versus Justin Bieber. I could not write about why I #LoveTeaching without finding myself flooded by thoughts of past students. Not their faces, but their breakthrough moments. Every teacher has them, but for special education teachers those breakthrough moments can take years to achieve. We've coached our students, begged them and even bribed them, so when a student suddenly breaks the finish line…holy cow, our world shifts. I've been a teacher who has coaxed a child with autism to willingly eat a vegetable for the first time in his life. (Naturally, I bribed him with computer time.) I'm a teacher who has been told, "He has always hated school, but now when I go in his room to wake him he's already dressed and he runs to the bus when it comes." There are so many more victories and so many more faces. But this is the type of moment I think of when I look at my career and ask myself why I love teaching. Right now my heart is whispering, "macaroni and cheese." Here's why.
Eye-Gazing on Justin Bieber
Louise came to my classroom with one major goal: Learn how to use the eye-gaze talker. Her body didn't allow her to walk, sit, talk or do much but use her brown eyes to watch the world around her. She could scream or cry and look towards what she wanted with soft cooing sounds, and that was about it. Nobody knew if she was smart. Nobody knew if she could read. Nobody knew if she would be able to use a device as tricky and difficult as an eye-gaze talker. If you look at an icon for three to four seconds the eye-gaze talker will repeat, in a robotic voice, what the icon said. That sounds easy, but it isn't when your body shakes from muscle contractions most of the time. For Louise to hold her head steady enough to push an icon button took gargantuan willpower and strength. The next time you are really cold and your hand starts shaking, try simply willing it to stop. That's what Louise had to do to communicate. Despite the challenges, I knew she could do it. I had been watching her. I had sought out her past teachers to get their opinions on her ability. Nobody knew what was going on in her head, but I had suspicions. It was her sense of humor that made me believe in her. Her laughter reflected intellect. She understood nuance and irony and liked them almost as much as she did watching me get my feet run over by electric wheelchairs. She and I watched videos of Stephen Hawking and I told her how nobody would know he was the smartest man in the world if he didn't use his talker. I did everything I could think of to get her to use her talker but she would not. Not only did the talker take great concentration, it also blocked her entire view of the room. For her whole life she had been a voyeur on the edges, watching her classrooms whirl around her. In many ways we were her entertainment, and the talker threatened to take us away and leave her alone. Then a brilliant colleague of mine, a speech teacher, suggested we try something else. Louise loved Justin Bieber, and she liked to watch all of his videos. So we created a talk icon that said, "I'd like a Justin Bieber video, please." I told Louise to let me know what she wanted to do for choice time. She glared at me and looked at the computer screen where a Justin Bieber video sat waiting to be played. I smiled again and asked what she wanted. And she glared at me. And glared at me. I even sang a few lines of "Mistletoe" while doodling on a notepad. And she growled low in her voice and gave me a look. And I said, "Oh, sorry, it's not even Christmas," breaking into "Baby" ( with a spot-on Ludacris back up, if I say so myself). And it broke her. She looked at that talker but her trembling interfered. She tried and tried and in my heart I wondered if I was pushing her too hard. Then I heard it. The talker said in its robot voice, "I'd like a Justin Bieber video, please." She looked at me with relief and pride and I said, "No." Her jaw dropped, and I grinned and told her I was just kidding and let Justin take over on "Baby."
Enough Bieber Already
And so began Louise's long path of training her muscles to stand still long enough for her to get a message out. But the messages were always the same. She used an icon to convey a message, but her communication lacked independent thought. Our conversations would go this way: "Hello, Louise! How are you?" "I would like a Justin Bieber video, please." "Sure, but I'd like to know how you are?" "I would like a Justin Bieber video, please." "Can you use any other icon or say anything else, then I'll start the video?" Baby, Baby… One day I got really tired of Justin Bieber and I asked, "What did you do this weekend?" When she asked for Justin Bieber, I instead put on some particularly insufferable Lawrence Welk and said, "Let's listen to this while you work on answering my question." "I would like a Justin Bieber video, please." And again. "I would like a Justin Bieber video, please." But I would not relent. "I know you want the Justin Bieber video," I told her, "but I want to know what you did this weekend, and I would like an answer." She glared, and Justin Biebered a few more times and I just sat there, silently tortured by Lawrence Welk. She looked away to her icons. There were dozens to choose from. After 20 minutes or so, her computer voice interrupted Welk singing hits from the Gay Nineties. "Macaroni and cheese." Macaroni and cheese? What? That wasn't on her talker. I moved around and looked at the screen. Louise had pulled up a different page where you could actually type words with your eyes. This student that nobody knew could read or write had just carefully written "macaroni and cheese." I was stunned. Tears came to my eyes. And as I walked away to call her father and tell him his daughter could read and write, Louise's eye-gaze talker said behind me in a calm, robotic voice, "Jerk." And that made me cry even harder. In that moment Louise confirmed everything I hold dear as a special education teacher. Never assume a quiet child isn't listening or learning or experiencing in your classroom. Give every kid the richness in learning that they deserve. That's why I #LoveTeaching. I get to see miracles. So, what is it that you do? https://educationpost.org/i-was-every-teachers-nightmare-until-mr-john-brandts-class-now-im-an-oregon-state-teacher-of-the-year/

Photo of Justin Bieber by Celebrities Pounding It and photo of macaroni and cheese by ABBY MALUBAG, Twenty20-licensed.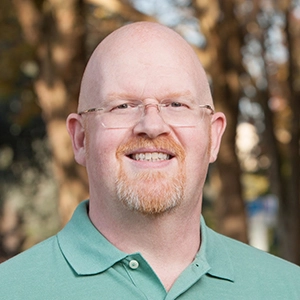 Brett Bigham is the 2014 Oregon State Teacher of the Year and a member of the National Network of State Teachers of the Year. He is the only Oregon special education teacher to be named Teacher of the Year and to win the NEA National Award for Teaching Excellence. He is the creator of Ability Guidebooks, a series of support books for people with autism that give step-by-step directions how to ...