The Wakanda Effect: Rethinking the New AP African American Studies Course
The College Board will pilot AP African American Studies at about 60 schools this school year, with more to be added in the pilot's second year. The course will include key connections to the African diaspora and is expected to officially launch at the beginning of the 2024-2025 school year.
The curriculum focuses on four areas—Origins of the African Diaspora (8th to 16th century), Freedom, Enslavement, and Resistance (16th century to 1865), Practices of Freedom (1865 to 1960s), and Movements (1960s to early 2000s). Looking closer, all four areas potentially focus on "Black Trauma."
When I read this proposed outline for the course, I thought of the film "Black Panther." When the film premiered in 2018, Black people, draped up and dripped out in clothes etched with Kente cloth, or wearing all-black clothing, or even in durags, hoodies, and Timberland boots, came out in droves to view the movie all while crossing their arms across their chest bellowing, with all their might, "Wakanda Forever!"
Seeing dark-skinned faces portrayed positively on the big screen increased the pride in our self-identity. Hopefully, the film's upcoming sequel will produce the same result. This is the Wakanda Effect.
We did not see this same sense of pride with the premiere of films like "12 Years a Slave" or "Judas and the Black Messiah" or "Selma." Those are undoubtedly powerful Black films that reveal and confront America's ugly treatment of Black people head-on. Yet, the same sense of pride was missing due to these films revolving around Black Trauma and not Black Joy.
I worry that, as teachers, we selectively highlight the trauma of Black people for educational purposes. I worry that students and teachers have grown tired of being inundated with those same painful stories. I know that I have. I also worry that most of our African American history curriculum focuses heavily on Black people's contributions to American history as victims rather than victors in an everlasting battle to overcome oppression.
Yes, the Tulsa Race Massacre of 1921 is an underreported piece of American history. But let's make sure we include lessons on the Greenwood district in Tulsa, one of the most prominent and profitable concentrations of Black-owned businesses in the United States.
Centering Black traumas as the basis for AP African American Studies would be a mistake. Not only would it be detrimental for our Black students, but for all students.
The College Board's language surrounding the study of similar courses is also a cause for concern. The description of the AP European History course reads that students will, "study the cultural, economic, political, and social developments that have shaped Europe'' by "analyz[ing] texts, visual sources, and other historical evidence."
However, the College Board's description of a potential African American Studies major says that students will "examine the hardships" and "difficult issues" Black Americans have faced throughout history. While a Eurocentric AP course focuses on an analysis of a rich and complex history, a potential Afrocentric one would only further highlight the trauma of Black people for educational purposes.
When I asked my students about our class curriculum, one of them put it best.
"I don't understand the importance of reading these types of book[s]. They're just about suffering and sadness. I mean I get how everything can't be sunshine and rainbows…it's important to read stuff like this, like you said. But at least let us read something where Black people don't die or are scarred for life. Like let's watch 'Black Panther' or something and analyze it."
This Is the Wakanda Effect
With no national history standards, what and how students are taught in this potential course remains in the purview of the College Board. However, I implore the teachers piloting this course, as well as all educators of African American history, to consider highlighting Black Joy before Black Trauma.
Educators may think "The Wakanda Effect'' diminishes a complex history curriculum, but it doesn't have to. According to a 2020 Washington Post article, "a student might trace the diverse roots of the actors in the groundbreaking movie 'Black Panther' — whose heritage links to Uganda, Zimbabwe, Kenya, and other countries — or conduct independent research comparing the variations in a visual art motif seen in Ghana, Haiti, and Louisiana." That's exactly the type of lesson that would make me worry less.
If I were to teach this course, I would make sure to include lessons on Madame CJ Walker, the first self-made female millionaire in U.S. history after building her empire of Black hair care products. She empowered working-class Black women to become entrepreneurs and construct careers with economic mobility.
I would chart a map to 1520 Sedgwick Avenue in the Bronx, New York, heralded as the birthplace of hip-hop music, and have my students examine the impact of this cultural explosion on the world from Kool Herc to Kendrick.
I may even follow my former student's advice and have them do a critical analysis of the societal impact of the film "Black Panther." We could even have an in-class debate on the contentious question of, "Was Killmonger right?"
In 2018, "Black Panther" exposed a hunger for the portrayal of Black people in a positive light.
We now have an opportunity to create a real sense of social validation and connection that can increase our students' sense of belonging. I understand that a significant breadth of African American history is rooted in the fight against oppression.
I trust teachers to provide students with an accurate and corrective history of Black people in this country. I just hope they help students become more excited about learning about the Black people of their own country over a fictional one.
It's time our classrooms provided the Wakanda Effect.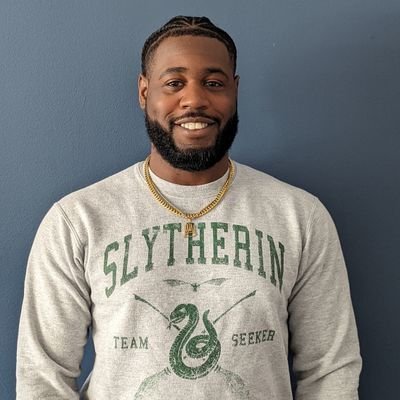 Dillin Randolph teaches freshman and sophomore English at Niles West High School in Skokie, Illinois, and is a Teach Plus Illinois Policy Fellowship alum. He is currently developing an African Diasporic Literature course for his district.