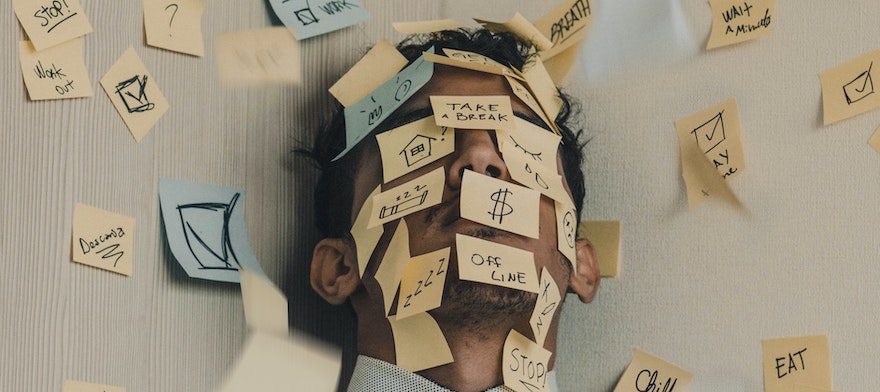 Teachers Are Beyond Stress, Self Care Isn't Optional, It's Required
Can we finally all agree?
The pressure on educators is significant. According to a RAND study, stress was the most common reason that educators left teaching early — almost twice as common as insufficient pay. What's more? This research predates the pandemic. Now with the impact of COVID-19, 54% of educators say they are experiencing high levels of burnout and fatigue and almost half are enduring substantial anxiety in the workplace.
For Black educators, the stress of pandemic teaching has been compounded by an intense and emotionally tolling year for communities of color. The same goes for their students. And according to the Committee for Children, teachers experiencing high levels of stress and burnout can be ineffective instructors in the classroom, ultimately impacting students' academic performance and achievement. And that time is cumulative; a child will spend 8,884 hours — more than a year — with teachers during the course of their education.
It seems obvious then that our mental health should be a priority. Yet the private and corporate sector seems to be leaping ahead. As businesses are normalizing mental health discussions and initiatives in the workplace, the education community has some catching up to do.
Teacher Wellness
One approach to prioritizing mental health for teachers is to embed it in your professional development plans. In practice, this takes planning, buy-in and routine. But it's doable.
Over the last year, my colleagues and I have worked to implement professional development plans that incorporate mental health and wellness support, with a particular focus on self care. We create self care plans that can be embedded into daily routines in and outside of school.
We pair with colleagues who serve as wellness partners to provide a sense of accountability for one another during the frenzy of the school year. Having a colleague looking out for your mental health specifically sends a clear message: Mental health matters should always be on the list of daily priorities.
Although we continue to learn and grow as we implement these new initiatives, the response has been astounding. With the support of our school leadership and administration, we are making well-being a priority and the impact was visible this spring through our classroom practice and our students' engagement.
One of the keys has been providing a diverse array of personalized mental wellness options. Activities — including group virtual yoga classes, guided mindful breathing exercises, mandala coloring, jogging and running partners, meditation groups, and socioemotional discussion groups — are varied to ensure all staff can participate in what feels most meaningful.
Take it to the classroom
According to a recent report by the RAND Corporation, teachers said that supporting students' social emotional wellbeing was one of the top stressors throughout the 2020-2021 school year, right beside teaching in the new virtual classroom. But when educators build a strong foundation for mental wellness and self care, it is far easier to embed these efforts in classroom routines and engage students in meaningful dialogue focused on mental health.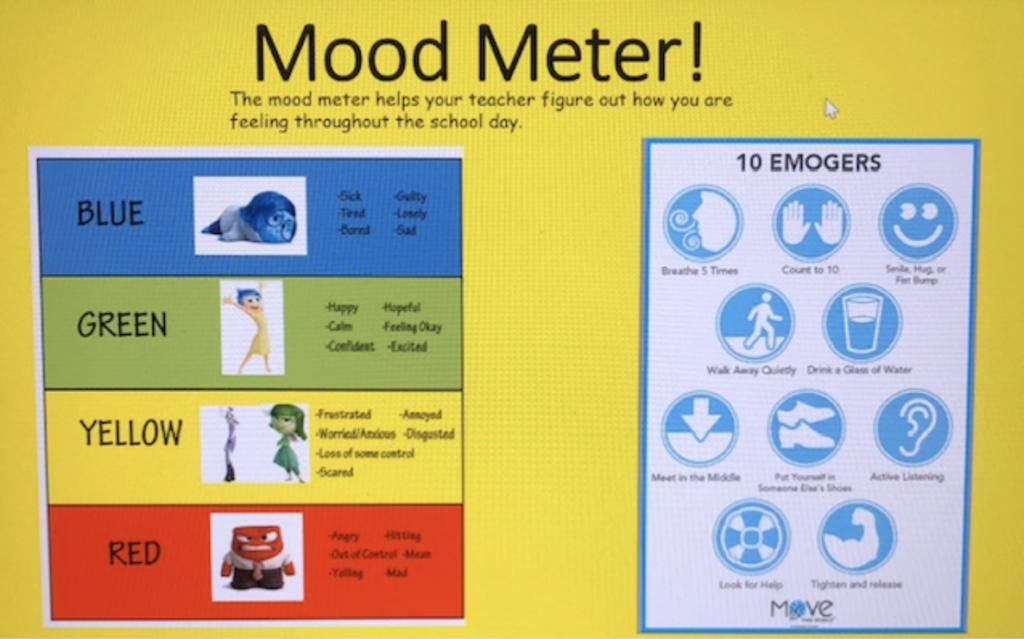 One of my colleagues, Hamirah Bunch, begins each class, whether virtual or hybrid, with an open discussion about emotions with her early elementary students. By adopting a "mood meter," her students set a daily emotional baseline when entering the classroom. Throughout the day, the class checks in, allowing Hamirah to support students' emotional needs and tailor instruction. Ms. Bunch also models this behavior, each day and during check-ins, sharing her own mood on the mood meter to demonstrate how teachers too feel all sorts of emotions throughout the day. Communicating these feelings is a pivotal step in instilling self awareness and self regulation. The result? A classroom environment where the educator and students feel seen, heard and instruction and learning are adaptable.
Ms. Bunch's students also use the "10 emogers" from the Move This World social emotional learning curriculum to work through days when students may need additional support to be fully ready to engage. From here, students identify emotional resilience techniques to implement and tackle these big emotions. Techniques include deep breathing, practicing empathy or taking a quiet walk — all encouraging students to feel and name their emotions, communicate them effectively and learn to regulate them productively.
Let them take it out into the world
When we practice self care and model it in the classroom early on, students can better model it in their own lives.
Self-advocacy — promoting and supporting our own interests and well-being — requires reflection and self-awareness. As educators, we are uniquely positioned to help bolster these efforts by providing students with opportunities to build self-advocacy skills throughout their K-12 careers.
Seeing this in practice, 21% of our high school students who engage in school-based, high-quality counseling services are self referred. This tells us that they are recognizing their needs and looking for proactive ways to manage their feelings. Self-referred students have recognized the importance of counseling services for their mental, social and physical wellbeing and have taken personal responsibility to be their own advocate.
It is no secret that the pandemic reignited the importance of investing in student mental health. But to reach students, investing in educator self care and wellbeing is an elemental part of this process. To ensure you are giving your students everything they need for this back to school season, start with your own self-care.
Photo by Luis Villasmil on Unsplash.

Sheyla Riaz, pronouns she/her/hers is a licensed clinical social worker, certified clinical supervisor and Director of Social Work for the Newark region of KIPPNJ where she leads the development of school-based student and family mental health supports. Sheyla earned her social work degree from the School of Social Work at NYU and bachelor's in psychology from The College of New ...