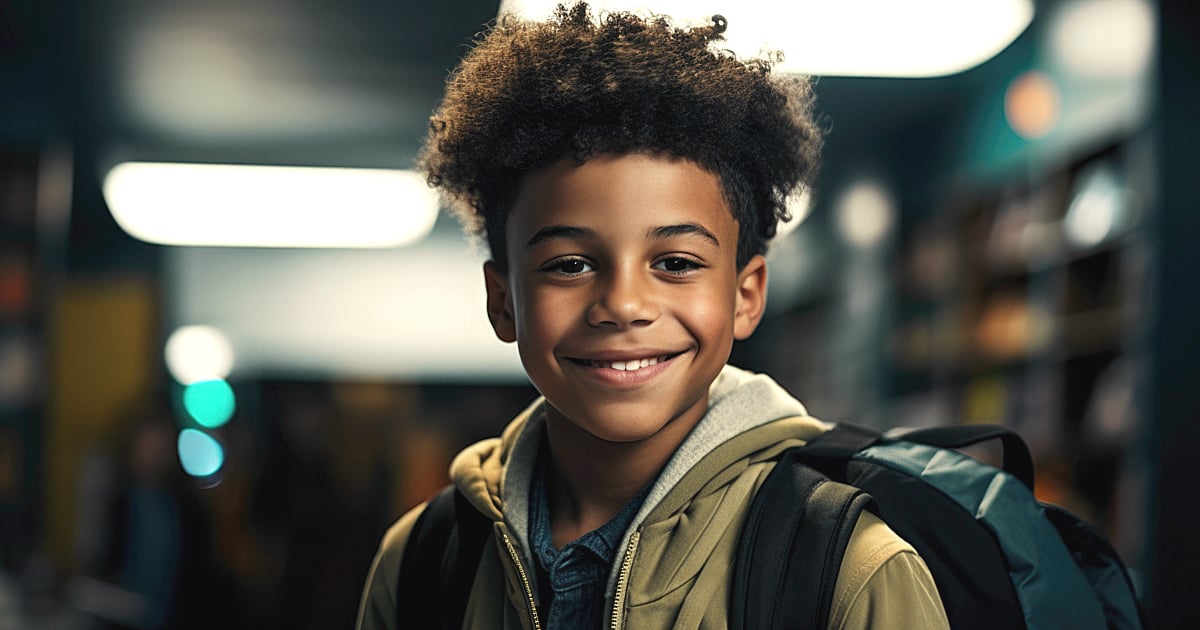 Support Black Youth Before They Become a Hashtag
While too many children are harmed and killed yearly, none are affected like Black youth. When our kids are the victims of senseless violence, rage spills online through long posts or videos. Hashtags are created, and t-shirts are made. The incident becomes a conversation at dinner time, around the water cooler at work, and among students in the classroom. Some people take it a step further and protest, hold marches, or follow criminal trials of the person accused of doing harm.
Let's take a look at an example from earlier this year.
Ralph Yarl, a Black Kansas City teenager, was sent to pick up his twin brothers. He knocked on the wrong door, Andrew Lester's home. Lester, an 84-year-old white man, has been charged with first-degree assault and armed criminal action.
Lester didn't deny shooting Yarl and claimed he feared he was going to get robbed. Because of Lester's alleged fear, Yarl was left with a traumatic brain injury.
His classmates held a march, a brain injury run also occurred, #JusticeForRalphYarl trended online, and Alicia Keys even invited Yarl's entire school to a concert… all because Yarl got shot in the head.
What if we had this same energy for Black children every single day without them needing to be harmed for us to get involved?
Black children and their families should not only receive support when harm comes their way. This support should happen regardless of a tragedy.
Let's look at some data.
I am currently rereading "You Should See Me in a Crown" by Leah Johnson. The protagonist is Black, and so is her younger brother, who also has sickle cell disease (SCD). In the story, the reader can see how this condition impacts him and his family and his ability to be at school sometimes. SCD is more prevalent in Black people. The CDC reports that "SCD occurs among about 1 out of every 365 Black or African-American births. About 1 in 13 Black or African-American babies is born with sickle cell trait (SCT)." Where is the energy to support Black students with this condition or any condition that tends to be more prevalent in Black children? Why do we only get behind medical issues that are caused by violence?
Black children need our support before violence happens to them.
Ways to Support Black Children Right Now
Fundraisers
So many children have to raise money for experiences. My sons are raising money to go to the Galapagos Islands with students from their school. They aren't alone. Other students are raising money for athletic outfits or other after-school programs. We need to donate money or find a way to lower or eliminate these fees.
Literacy
If Emily Handford's "Sold A Story" series has done nothing else, it has illuminated the fact that many children have not been taught how to read. When you break down the demographics by race, the literacy rates for Black children are alarming. Early this year, the New York Times reported, "About one in three children in the United States cannot read at a basic level of comprehension, according to a key national exam. The outcomes are particularly troubling for Black and Native American children, nearly half of whom score "below basic" by eighth grade."
We know that learning to read was a critical lever for Black Americans escaping and challenging the institution of slavery. Now, many of their descendants have low literacy. These Black children need attention now.
How Can You Help?
Volunteer to read to students.


Help raise money for classroom library books.


Sponsor a classroom during a book fair so every child has a book.


Complete a literacy tutoring class (many organizations offer it for free) to tutor students and help close literacy gaps.



Show up to school board meetings when curriculum is being discussed.
Behavior
Before Black children ever receive violence in the streets, they receive harm at school as early as preschool. We need to push back on antiquated policies. Students like Darryl George should not be kicked out of school over his locs. We have too many Black children being punished at a higher rate without us sounding an alarm and pushing back.
Parents should question policies that interfere with teaching and learning when a school district gives a handbook. How can George learn when he is out of school over wearing locs.
What can you do?
Learn

the process for changing policy.


Gather other parents and stakeholders to develop a collective strategy to target antiquated policies.


Advocate on behalf of Black students who are being disproportionately punished.


Black children need us now, not when they become a hashtag. Find ways to help them while they are trying to thrive.
Shawnta (Shawn-tay) S. Barnes, also known as Educator Barnes, is a married mother of identical twin boys. She navigates education from not only the educator's perspective but also the parent's perspective. She has been an educator for nearly two decades. Shawnta works with K-12 schools, universities, & education adjacent organizations through her education consulting business Blazing Brilliance. ...