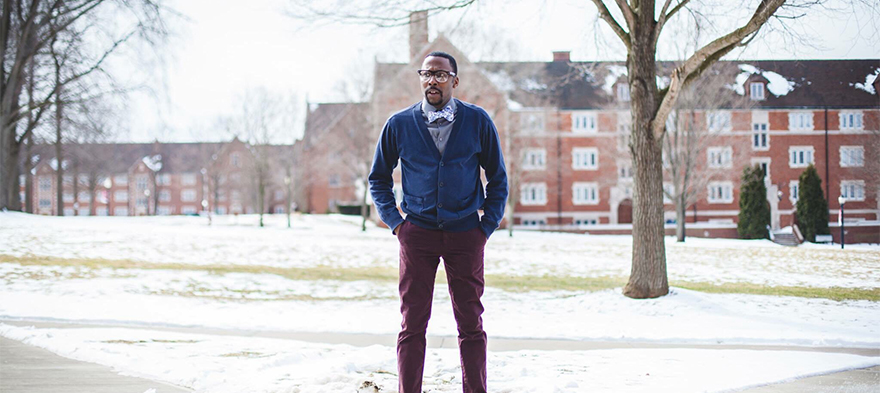 Students of Color Are Increasing and Teachers of Color Are Not. Here's Why and What We Can Do About It.
Promoting diversity to increase the number of Black male teachers, and Hispanic male teachers, in public schools is vital to improving the educational outcomes for boys and young men of color to put them on a path to success. For the first time in history, according to the National Center for Education Statistics (NCES), Black, Hispanic and other students of color represent a majority of the nation's public elementary and secondary school students. The NCES' national education profile shows that as of fall 2015 there were about 50.1 million students attending public elementary and secondary schools. White students compose 24.7 million of the total, and Black, Hispanic and other students of color compose 25.4 million. Specifically, the public school population included 7.7 million Blacks and 13.1 million Hispanics, with the remaining 4.6 million composed of Asian/Pacific Islander and American Indian/Alaska Native students and students of two or more races. The enrollment trend for Hispanics and other students of color is expected to increase through 2024. Although students of color now represent a majority in public schools, NCES reports that as of fall 2015 public schools employed about 3.1 million full-time teachers, a majority of whom are White. According to a recent U.S. Department of Education Schools and Staffing Survey, 82 percent of public school teachers during 2011-12 were White while 7 percent of public school teachers were Black (down from 8 percent), and 8 percent were Hispanic. Moreover, only 2 percent of the more than 3 million public school teachers in America are Black males. The report also indicates that during the 2011-12 school year, 80 percent of public school principals were White, 10 percent were Black and 7 percent were Hispanic.
The Students Are Becoming More Diverse But Not the Teachers
While the nation's public school students are becoming increasingly more diverse, the teachers who stand before the students in their classrooms remain predominantly White. There is no doubt that individuals who commit themselves to teaching the nation's children are to be valued, but based on research and emerging trends in education the fact remains that employing more school teachers with cultural sensitivity and backgrounds similar to those who they teach will add value and benefit to the educational experience of all children. Four years ago President Obama issued an executive order to launch a White House Initiative on Educational Excellence for African Americans and six years ago renewed the White House Initiative on Educational Excellence for Hispanics to focus on the educational outcomes for Blacks and Hispanics. A major objective of both Initiatives is to ensure high-quality education for Black and Hispanic students which includes supporting efforts to improve the "recruitment, preparation, development and retention" of successful Black and Hispanic teachers and school leaders and other effective teachers and leaders who teach these students. To address the barriers to success facing boys and young men of color, the President launched the My Brother's Keeper (MBK) Initiative in 2014. With it he established a Task Force to develop a coordinated federal effort to improve the expected life outcomes of boys and young men of color. Through a series of MBK platforms nationwide, many have said that boys and young men of color need teacher role models who understand their cultural backgrounds and experiences and relate to the challenges that students face on account of their race; they need teachers who have high expectations that the students can achieve academically; they need teachers and counselors willing to help them set educational goals; and they need teachers who they can trust and go to for adult guidance. The MBK Task Force concluded that having caring and committed adults in the lives of boys and young men of color is perhaps the single most important factor to their success.
Building a Pipeline for Teachers of Color
Convening around this pressing national issue of promoting diversity in the teaching profession is occurring among researchers, educators, parents and students, civic and community organizations, policymakers and other stakeholders who understand the significance of this issue. In addition to programs launched at the national level, efforts are underway in my home state of Pennsylvania like the Black Men Teaching Initiative in Western Pennsylvania to address the lack of Black male educators. Established several years ago through a consortium that included professors from California State University, Indiana University (IUP), Point Park College and Community College of Allegheny County, the Initiative is working to build an education pipeline that supplies more Black male teachers and leaders in public schools. Earlier this month, members of the consortium joined in a convening held at the University of Pittsburgh to explore ways to broaden consortium collaboration with teachers, education officials, faith-communities and other stakeholders and to partner with the Pittsburgh School District to build the pipeline for supplying a meaningful increase in the number of Black male teachers and leaders in public schools. The Pittsburgh School District employs about 1,990 teachers that include only 48 Black males, and 53 percent of the district's students are Black. There was consensus that much more effort is required to develop a diverse teaching workforce. To pursue their goal, members of the consortium have engaged in many innovative recruitment strategies. Here are a few:
IUP holds seminars for high school students to highlight the benefits of having a diverse teaching staff.
It created a mentoring program to help students set educational goals and network with faculty and designed media productions to feature Black male teachers.
Signs were placed on city buses to market the slogan "Ever Consider Teaching?", and other recruitment materials were distributed.
Community College and IUP partnered to attract students through a scholarship program funded by an NSF science grant and coordinated efforts to recruit middle and high school students.
Point Park recruits non-traditional paraprofessionals into its master's degree program; operates a dual-enrollment program to help school districts upgrade students' college readiness capabilities that removes the need for remedial coursework; and offers cultural training for pre-service teachers.
California State will concentrate its recruitment efforts on younger students as early as eighth and ninth grades and will continue its focus on retention of students majoring in education.
At the K-12 level, a major goal of the Pittsburgh Brashear High School Teaching Academy Magnet is to attract more Black students, particularly males, into the teaching profession. Because of the strength of its recruitment efforts, the number of Black males has grown in four years from 10 to 31 students who in their senior year will intern at local elementary schools and acquire classroom practice after completing education coursework beginning in ninth grade. Many of the graduates over the magnet's 27-year history have obtained education degrees and returned to teach in the district. Its "grow your own" teacher model merits replication, expansion and support. Still, much more is needed to expand the number of Black male students who major in education, obtain their degrees and teacher certifications, find jobs as teachers and remain and succeed in the teacher workforce. Pennsylvania Department of Education research shows a stunning 64 percent decline since 1996 in the number of Black males majoring in education in Pennsylvania along with a decline in Hispanic enrollments. In addition, 57 percent of Black teacher candidates graduating in 2014 came from only three of the 18 universities in the state's system of higher education. The Pennsylvania Department of Education has been proactive in assessing the quality of teaching in Pennsylvania and is taking steps to market education and to grow the state's teaching profession. Some of the department's activities include exploring opportunities under the Every Student Succeeds Act (Titles I, II) to promote teacher diversity; developing a pipeline to supply more diverse school leaders; determining the skills, knowledge and ability needed to successfully teach in the state's public schools; reviewing alternative pathways to teacher certification; and looking at existing mechanisms for dual-enrollment and scholarship funding. The programs and initiatives now underway offer hope for improving diversity within the teacher workforce. However, it is unequivocal that a coordinated effort between the colleges of education and the K-12 system of public education must be made to develop and support effective programs to recruit, prepare, develop and retain successful Black and Hispanic teachers and leaders for our public schools. Strengthening the education pipeline to promote teacher diversity is critical to ensuring high-quality education in public schools, and the institutions of higher education have a central role to play in the process. Based on the need for diversity in the teaching profession, there is little doubt that a full-court press is required to address this national issue.

Doris A. Smith-Ribner is a member of the White House Initiative on Educational Excellence for African American's President's Advisory Commission. Former Pennsylvania Commonwealth Court Judge Doris A. Smith-Ribner obtained her undergraduate degree in economics from the University of Pittsburgh and thereafter received a J.D. Law Degree from the University of Pittsburgh, School of Law. ...