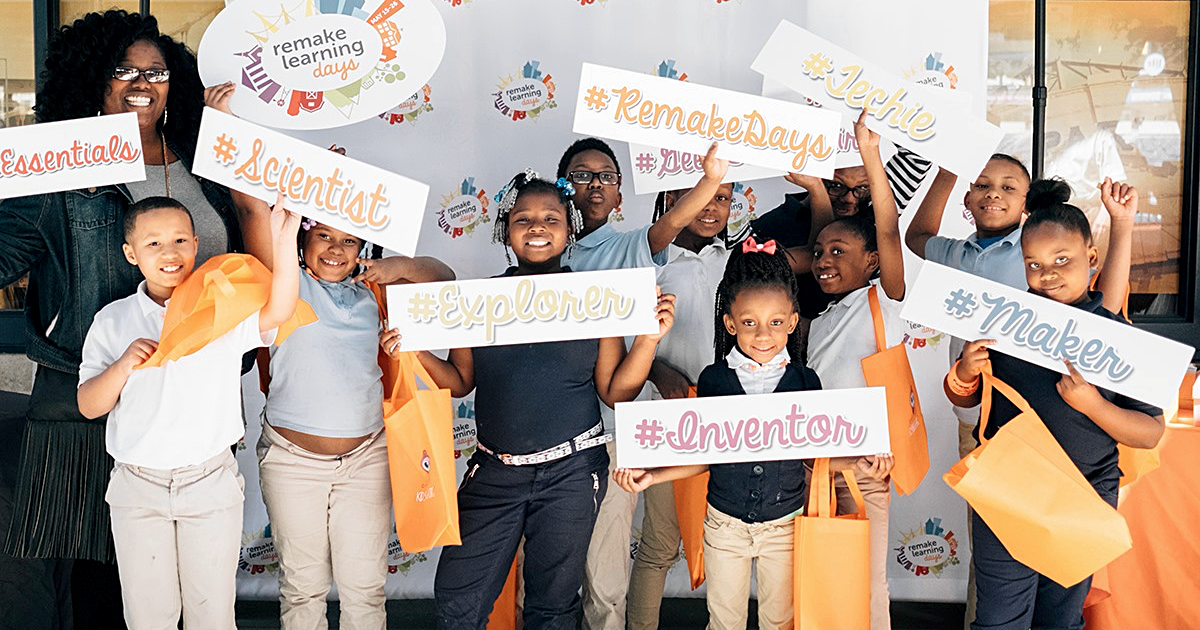 Remake's Joyful, Innovative Approach to Learning Is What Families Need Right Now
Crystal Jewell's 11-year-old has salsa on the mind.
"My daughter has been taking a photo each week of our salsa garden growing to log its progress," she said of the new hobby her daughter picked up at Remake Learning Days Across America's "Salsa Time!" event in northwestern Pennsylvania in April.
The Jewell family, including Crystal's 9-year-old son and husband, also attended the "Innovation Playground" event.
"My son was enthusiastic about all of the technology he was able to interact with," she said. "He was able to be hands-on with robots, drones, and innovations with which I am not even yet familiar. He now wants to enter STEM building competitions in the future."
Crystal was impressed when she checked out a worm composting event all by herself while her kids were in school.
But no matter which Jewell family member you ask, nothing they saw at any of these events compares to the PancakeBot: a 3-D printer with an electric griddle.
"Both of my children were simply blown away to see a PancakeBot print them unique pancakes. My husband works with 3D printers daily in his job and even he was pretty fascinated with the PancakeBot. We are all still talking about those pancakes!"
That is Remake Learning's goal. It's not about (awesome) robot pancake makers, themselves, but the fascination with hands-on learning and innovation that they inspire.
How Do They Remake Learning?
The organization, founded in 2007, connects with schools, libraries, tech centers, museums, and other partners to create learning event experiences for students in their area.
Currently working in 17 regions across the country, the network "ignites engaging, relevant, and equitable learning practices in support of young people navigating rapid social and technological change."
I spoke with Yu-Ling Cheng and Dorie Taylor, co-producers of Remake Learning Days Across America, to learn more about how these events come together.
The word "ecosystem" came up repeatedly in our conversation. There's no better way to describe Remake Learning's collaborations with all kinds of adults, with all kinds of expertise, to cultivate learning and help an entire region's kids grow and thrive.
"[Partners] select different themes that they want to promote in their learning," Cheng said.
Why It Works
Remake Learning Days, which began in 2016, are no dull field trip. Taylor said,
"You're not being lectured to... You're actually being engaged, and you're asked to make and create and strategize. You're part of the learning process. But it's fun and joyful, [attendees] might not even know they're learning."
When the COVID-19 pandemic hit in 2020, Remake Learning had to switch gears. They went virtual, but they knew they had to be creative about the situation.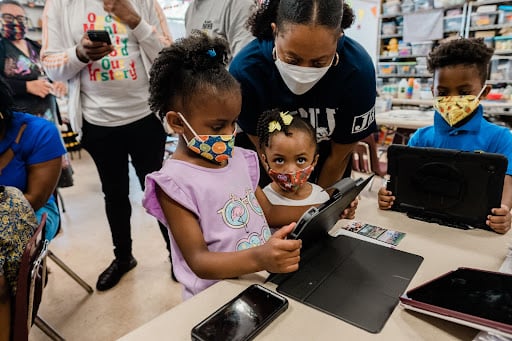 "The expectations from families are now that even if it's a virtual event, it still has to be interactive, it still has to be curated, it still needs to be high quality," Cheng said. "The days of just watching a video are long gone."
Parents like Crystal want to learn, too, so Remake and their partners bring their A-game for the whole family, no matter how their events take place.
Although the bulk of 2022's events were in-person, Cheng said they intend in the future to include both in-person and virtual events, to keep the creativity flowing.
Remake's Ideas Became Mainstream
After several years of Remake Learning events, Cheng noted that parents and educators are far more up-to-date with the kinds of learning the organization promotes.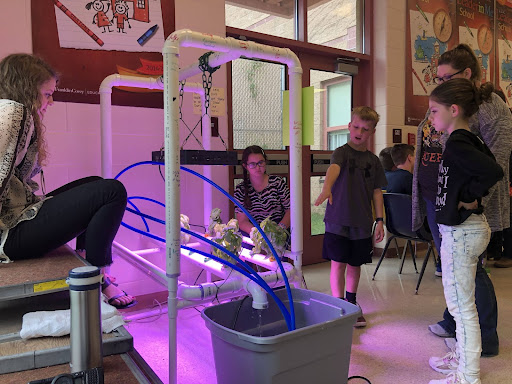 "The kids can learn, parents can learn, they're starting to see how things come together," Cheng said. "Now people seem to know project-based learning. I was talking to another parent the other day, and she was like, 'Oh, yeah, PBL.' Five years ago, nobody knew what that was. Now, it's more commonplace."
What Do the Kids Have To Say?
Pittsburgh high school junior Jules Smalis served as one of Remake Learning's Youth Ambassadors for an event called "Assemble Learning Party: Afrofuturism."
Jules spoke with event coordinators and the adults who ran each individual Afrofuturism education station, all of which were intended to show young Black kids they have a place in an innovative and better future.
"One station that really stood out to me helped kids to discover their internal superpowers through mathematic practices," Jules said. "Each letter of their name was paired with a number, and the kids added all of the numbers in their name together in order to receive their superpower."
Jules said the kids were thrilled.
"It gave them a way to think about the future and what they could do with their newfound powers, all while using traditional math practices."
Before this event, Jules didn't know about the concept of Afrofuturism. It's not in her school's curriculum or in the AP curriculum. Jules thinks the fun these kids had at this Remake Learning Day can inspire those things to change.
"At the Afrofuturism event, the kids who participated in the stations were learning from the coordinators and adults, while they expressed themselves through painting and math principles."
Jules herself also helped to spread awareness of Afrofuturism by creating a short video documentary about the event. This helped her build her own chops in audio, video and reporting–skills she'll need to achieve her college goal of majoring in business and communications with a focus on journalism. Take a look at her work for yourself.
"Overall, Remake Learning Days is an amazing program that helps both youth and adults experience new things, get in contact with their community, and explore interests through the STEAM principles."
For Jules, the value of these interactive events is tied to kids' self-determination.
"Schools that participate in Remake Learning Days could learn more about their youth and give them an opportunity to be heard."
How To Collaborate With Remake Learning
There's no single way to work with Remake Learning, which runs events in April and May each year.
Cheng and Taylor described multiple organizations across a variety of fields and regions that shaped the events near them.
Organizations like the STEM Ecosystem in San Diego got involved, as did the Chicago Learning Exchange.
But individuals can just as easily create Remake Learning events in their areas.
Traci Tackett's one-woman show in Kentucky led to the state's first Remake Learning events.
So here's my challenge to you:
Get in touch with your favorite museums and ask them to participate.


Know any roboticists? See if their workplaces want to show off to kids how cool their work is.

Got a used bookstore nearby? How about they host some learning events about literature for kids in the area?


And, of course, bring your own ideas to the table.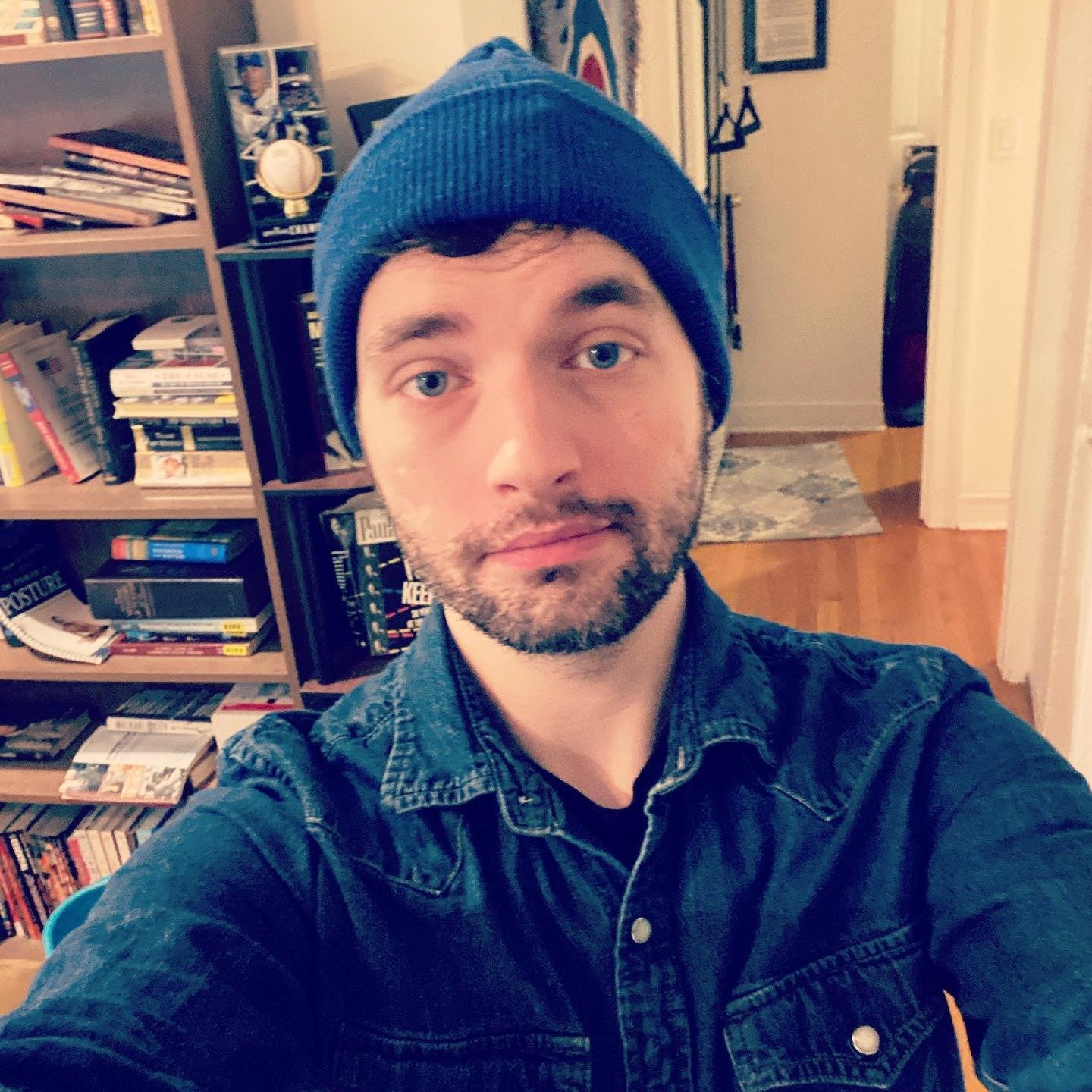 Rob Samuelson is a Staff Writer at Education Post and Digital Media Manager for the brightbeam network.