A Best Practice For Optimal Learning? Get Kids Outside.
In the pandemic, we learned "six feet apart" rules. People spread out, in classrooms and beyond, into courtyards and grassy areas, onto sports fields, and in nearby woods. Yet as the pandemic waned, many headed back into those four walls and fluorescent lights to continue learning. But, some experts and initiatives are saying they are headed in the wrong direction, and for optimal student engagement and well being, you can't beat the great outdoors.
The National COVID-19 Outdoor Learning Initiative is proof that the pandemic brought with it some silver linings for education progress. The initiative was co-founded in May 2020 by multiple groups, who created a framework and strategy to share nationwide with schools, helping them move learning outdoors. They sought equity and safety in using the outdoors to improve learning, but also their mental and physical health and happiness for both children and adults, ultimately leading to more access to education. Now, they offer a toolkit to get started, including concrete steps like creating a planning committee, strategies, learning about the health benefits, and evaluating community needs and goals.
School districts have been able to use their resources far beyond the pandemic to continue the success students had in learning outdoors during it. Among those benefits, research shows students have decreased stress, and increased attention, motivation, focus and engagement with the material. They have a decreased inclination to drop out of school, and they even physically learn better with a decreased heart rate, blood pressure, and improved working memory and cognitive skills, Green School Yards reports in their compilation of related studies.
Here's how schools can consider the benefits and next steps towards educating outdoors, including from some districts and resources who have tried, and loved it.
The power of the outdoors to undo pandemic habits
The pandemic brought much more than the outdoor movement, and not all of it was good for education. For example, Dr. Lara Goodrich, a Madison, Conn. psychologist explains that increases in both technology reliance and also on students looking to adults to tell them what to do next, make fun for them, and encourage their learning, might have led to some negative habits. Luckily, the outdoors naturally lends itself to realigning.
"It's cool that it might undo some of the over-reliant patterns that might have started during the pandemic…outdoor learning, you use a stick to be a tool. You use the structures that are around you, and you take from them instead of something being given," she says.
And in the case of one South Florida K-8 school, it teaches a new level of patience kids can't find on the fast-paced internet. STEM Education Expert Dr. Spencer Taintor, Head of School at Saint Mark's Episcopal School was awarded the 2023 Jeffrey Shields Innovation in School Business Operations Award for his work in bringing SeaLab to life. Students learn at 20 by 20 foot tidal pools that flood daily with the rising tides in the Middle River waterway system, where student scientists from multiple schools come to identify, test, and strategize on real-world solutions to water and marine life challenges. But anyone who has watched a rising tide knows it doesn't happen as fast as it would on a sped-up YouTube video, and that's a good thing, Taintor says.
"Nature is unpredictable and, in some lessons, moves very slowly. In today's interactive world, our kids are digital natives, and patience can be difficult. We have to design our lessons when outside to accommodate this, typically by breaking up the lesson or observation into smaller pieces," he says. "For example, watching tides in the river go up and down is a 12-hour process. Our students are used to seeing it on video fast forward, but that is not real life. So, we demonstrate all the things going on during that 12-hour process. We try to get them to understand how complex the system is and how much we do not see what is happening right in front of us."
It doesn't have to be all day
Some schools have a mission to get kids outside all day, such as nature-based preschools in the US, which have increased 25-fold since 2,000, and have doubled in the past three years to around 585 programs nationwide. But for others, even building in a few minutes for kids to learn outside can be beneficial, according to Goodrich.
"Even a little bit is okay, because if we think about the sensory systems all have an opportunity to reset. Just seeing a different type of light, feeling the different temperature on your skin, smelling the different senses outside [are benefits]," she says. Of course, she warns, kids might need a little warning if they are only going out for a short time to keep their expectations in check, as transitions can be hard for some students.
Vanthony Harris, a fifth-grade teacher at Maria Mareno STEAM Academy in Dallas, worked with nonprofit Out Teach to help move his students outdoors at least once per week. He's taught lessons about weathering and erosion using nature, with Taylor Swift's "Shake it off" playing in the background while students dance with rocks in a container, pouring them out to observe their transformation from rough to smooth and shiny, among other lessons. His students learn with wind sock, thermometer, rain gages, and Out Teach helped with flower beds, dry erase boards, and benches and seats for kids. "The kids buy into it." He jokes that if he had to start over again, he'd pay more attention to accounting for the potential for wind when planning lessons. "It was really windy — everything was blowing away. I didn't think about that." He suggests other educators headed outside look to pre-created lessons, such as Out Teach or another program's resources, and also to use a carrying bag for extra items because it's hard to go back and forth once you're set up.
Like Harris' science classroom, Out Teach works with schools, especially those whose students don't have access to full science labs and equipment, to transform outdoor spaces. Some districts are using their remaining pandemic emergency relief funds to invest in programs like this to ensure access to outdoor learning for years to come, according to Jeanne McCarty, the CEO.
"Some kids don't necessarily like computers. Some don't necessarily like the outdoors. But our jobs as adults is to offer as many opportunities and figure out what their relationship is like with each of these opportunities."
It exposes kids to a variety of experiences
You can read about history, or you can go see it in person, a mindset that New York City Charter School of the Arts has pursued in collaboration with Black Gotham, an organization that tells stories of people from the African diaspora, and how their work impacted New York City's creativity and resilience. They head out on walking tours though Lower Manhattan, rather than reading about historical figures in a book.
"It's a very intentional practice of using walking as a form of learning, retracing the steps of people who had this incredible impact in shaping the city as we know it and yet whose names most New Yorkers don't know," says school co-founder Kate Quarfordt. "CSA students have created many, many pieces of visual artwork, portraits, short plays and scenes, maps, and models that have stemmed from this very grounded physical experience of being outdoors, connecting with the waterways, the river, the air, the ground itself, and these really powerful ways to bring this hidden history back to life."
In an Instagram story, the school notes that the program "radically changed their understanding of the history of the city we called home." Instead of talking about the action, students are in it.
"The fact that so much of this creative work and scholarship unfolds kinesthetically—outside of the walls of the school and in the heart of the city—places learners in an active role as archivists, witnesses and agents of change," she adds.
Goodrich explains that this type of exposure to a wide variety of learning experiences helps students better connect with their education. "Some kids don't necessarily like computers. Some don't necessarily like the outdoors," she says. "But our jobs as adults is to offer as many opportunities and figure out what their relationship is like with each of these opportunities."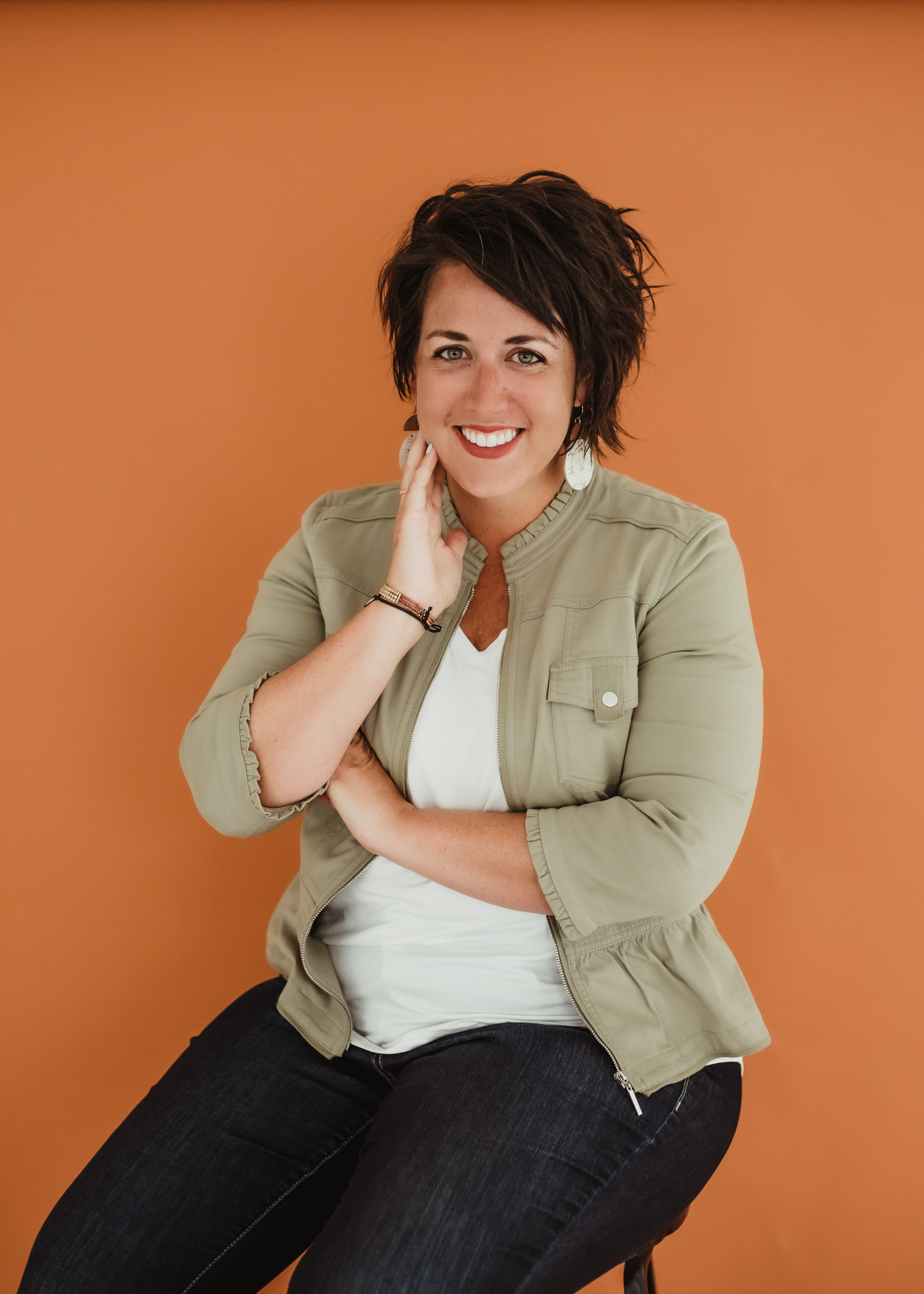 Alexandra Frost is a Cincinnati-based freelance journalist, content marketing writer, copywriter, and editor focusing on health and wellness, parenting, real estate, business, education, and lifestyle. Away from the keyboard, Alex is also mom to her four sons under age 7, who keep things chaotic, fun, and interesting. For over a decade she has been helping publications and companies connect with ...