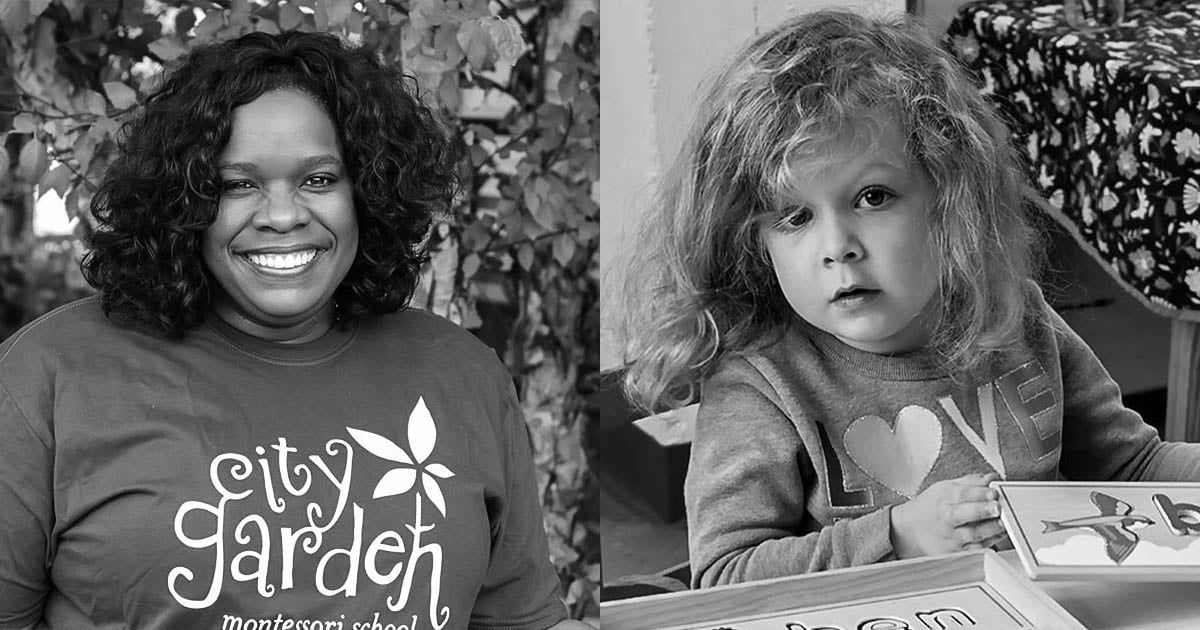 Meet a Radically Inclusive St. Louis Community Charter: City Garden Montessori
At City Garden Montessori in St. Louis, Missouri, community comes first. First launched in 1995 as an affordable, private preschool in a church basement, City Garden became a community charter school in 2008.
Why the shift? Parents—including City Garden's executive director, Christie Huck—couldn't find a local school for their children to grow into that would provide the same feel: racially integrated, community-based, and grounded in Montessori education. So they made one.
Today, City Garden continues to exude community warmth and hospitality, led by students like fourth-grader Helen, who gives tours and helps new students feel welcome.
"There's no negative commentary here—we can all be together," she said.
A former newcomer, now middle-schooler, Octavia, agreed. "You're able to be who you are and not be judged for it."
Kids Can Walk or Bike to School
As a community charter, City Garden keeps its students close to home. Kids can walk or bike to school, which interim principal Patrick Garrett sees as key to its character and mission—"it builds independence"—and parents can walk over to drop them off or pick them up.
"The 'neighborhoodness' of the school creates a network and social net worth that is positive."
When City Garden first opened its doors, its neighborhood was known as McRee Town. These days, as a result of gentrification, the area has been "rebranded" as Botanical Heights, due to its proximity to the St. Louis Botanical Garden. The area also includes Forest Park, Southeast, Shaw, and parts of the Southwest Garden and Tiffany communities.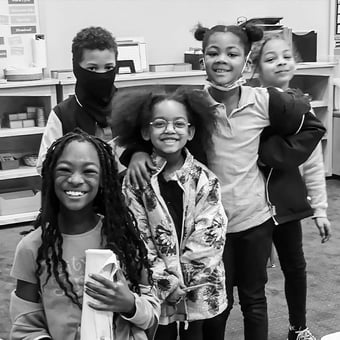 Historically, the school's south city neighborhood has been primarily low-income but also diverse. Families there lacked great schools, which City Garden's founders wanted to change.
In 2008, when City Garden received its charter to open an elementary school, the neighborhood was one of the most racially and socioeconomically diverse sections of St. Louis.
The school's leadership defined its catchment area to ensure that a significant portion of the student body would be students of color and those whose families were low-income.
Faculty and staff find the community affordable as well. The neighborhood has become somewhat gentrified over time, "but our commitment to our values has not changed. We continue to seek parity," Garrett said. He moved to the neighborhood 13 years ago with his partner so their three children could attend the school.
Anti-Racist, Anti-Bias Education Builds Community
True to its Montessori philosophy of child-led learning, City Garden refers to its adult staff not as teachers, but as guides. City Garden's longest-serving—14 years—guide, Shannon Adams, has been with the school since her student teaching training at 19. "I loved it," she said. "This job and school helped raise me. There's a community feel. I love our relationship with parents and children. It's special."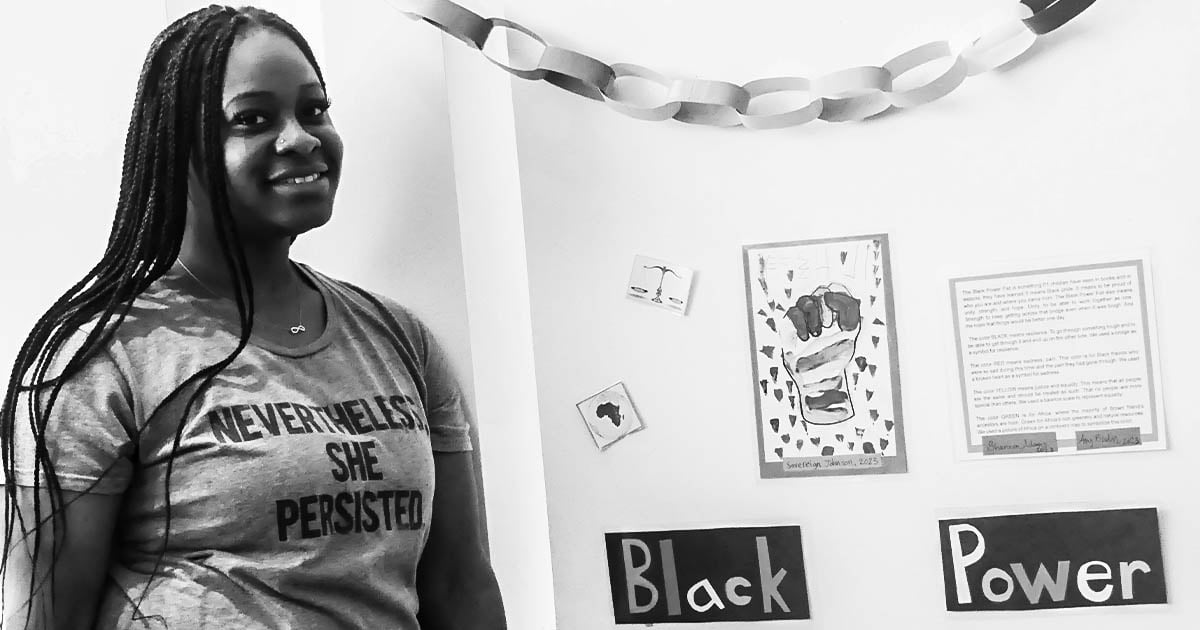 The school's equally deep commitment to anti-bias, anti-racist (ABAR) education "let[s] us have the tough conversations and advance every day," Adams said.
"We're raising game-changers; amazing humans. We're putting children in the driver's seat of their own futures."
Being intentional about confronting and responding to issues of race is core to the school. As detailed on the school website, City Garden's ABAR program exists "to prepare anti-biased, anti-racist Montessori educators in public school environments; increase access to Montessori among people of color and other historically marginalized groups; and … offer relevant, rigorous Montessori education to children and their families."
This thread runs all the way from how Adams guides the young children in her classroom through exploring the concept of Black Power, to the school's successful lobbying effort to change charter admissions rules and allow low-income families preference.
It also informs their thoughtful approach to expansion. Already, the school has grown to serve almost 500 students, split between an early childhood and an elementary school campus. City Garden also has launched a training institute to equip more teachers with its unique mix of Montessori and ABAR education.
In its strategic plan, City Garden has committed to opening three new schools in other St. Louis neighborhoods. The plan has sparked concerns that their growth might pull from struggling traditional public schools in a time of declining enrollment. Some close to the school also worry that expansion will detract from the close community ties City Garden has fostered among parents.
But the community charter model City Garden has created could increase within-school diversity in highly segregated St. Louis. As a whole, the city's charter schools historically were even more deeply segregated, but City Garden has helped tilt them toward greater diversity through its commitment to a diverse enrollment by design.
And, whatever happens next for City Garden, Huck remains convinced that parents and their commitment to community will remain in the driver's seat. "This school is a family, it is the community—they stay for the community and they miss it when they leave," she said. "This is our community, we created this school, we are this school."
---
Editor's note: To learn more about ABAR education, read these recommendations from Ed Post contributor Kwame Sarfo-Mensah. For another take on Montessori as part of a community charter, read about Washington, D.C.'s Riverseed School.
To learn more about diverse-by-design charter schools, visit the Diverse Charter Schools Coalition.
Photos by Ruth E. Thaler-Carter
Ruth E. Thaler-Carter (www.writerruth.com) is a St. Louis-based writer, editor, and proofreader with a special interest in community service.