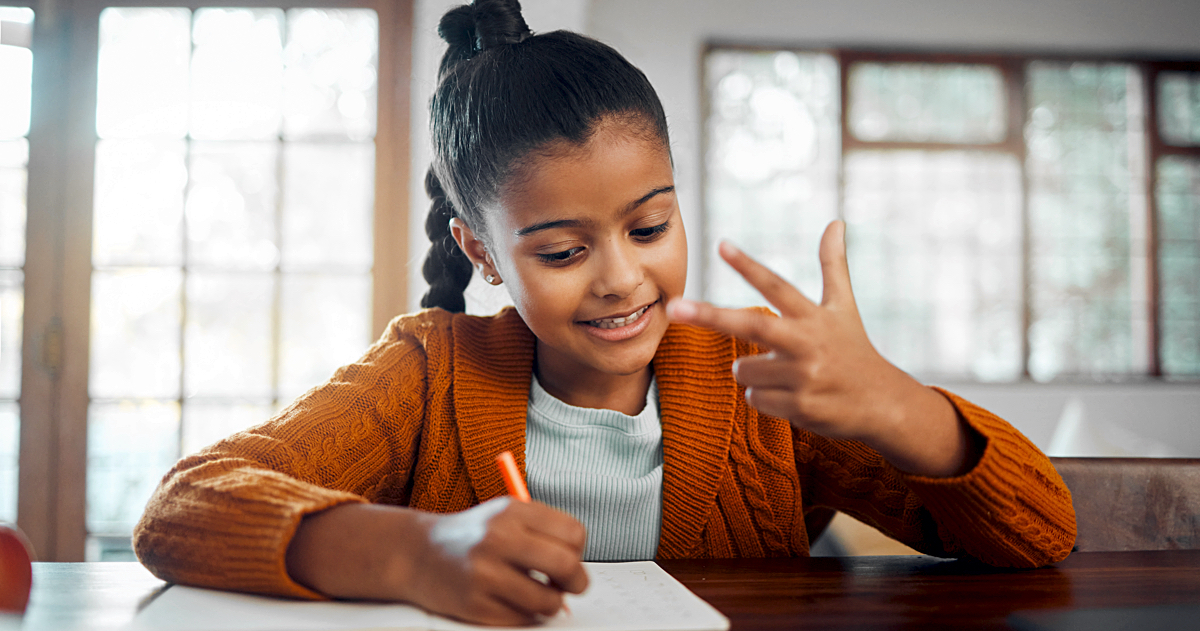 Math Pacing Guides: Do They Keep Pace or Leave Students Behind?
Recently, I was invited as a guest on the DebateMath podcast to participate in a nuanced discussion about the use of math pacing guides in our schools. To be clear, a pacing guide is a document that basically outlines, for teachers, the specific academic standards they must teach and the amount of time they should spend teaching each standard. For as long as I've been an educator, this topic has always come up as a point of conversation in several educator circles. Should teachers be required to follow pacing guides? Are they really effective? Who benefits from them? The answers to those questions will vary from teacher to teacher.
My perspective on this topic: I want to explicitly state that I'm not arguing against pacing guides but rather the mandated adherence to pacing guides in certain school districts.
Pacing guides can help ensure that certain milestones are hit at given points during the school year. However, although I do believe that pacing guides serve a purpose, I also believe that they can be detrimental because the students' progress should ultimately determine how fast or slow you get through a lesson or unit.
Given that students are learning the content at different paces, it can be difficult for some teachers to account for the diverse learning needs of each student.
So often, we teachers interchange the term "pacing guide" with "scope and sequence plan." Scope and sequence plans typically provide us with the span of skills/concepts we must teach, along with the order in which we should teach them, whereas a pacing guide places a time limit for how long and how fast we should get through teaching a specific skill, lesson, or unit. Considering that thousands of teachers work in inclusive classroom settings where they have students who are multilingual, neurodivergent, and have IEP or 504 plans, it's counterintuitive and counterproductive to standardize the amount of time a teacher should spend teaching a specific skill or lesson.
How can we teach in an era of education where we constantly spit out terms like universal design for learning, differentiation, and scaffolding but then place unrealistic time constraints on teachers to do those very things for their students?


Who determines how long it should take a student to achieve proficiency on a certain skill?
With the overemphasis on standardized testing and the sense of urgency expressed by our school districts for us to perform at the highest level, we often find ourselves in a pressurized position where we don't always have the time allotted to thoroughly assess how well we are teaching and how well our students are progressing.
I think pacing guides can be restrictive in the sense that they take autonomy away from the teacher to pedagogically approach certain math topics in a way that benefits the students.
The mandated adherence to pacing guides is a form of paternalism, where teachers are being pigeonholed to teaching in a specific way and within a certain period of time.
A perfect example of this happened during my first year (fifth year overall) at Boston Public Schools. The math coach, a twenty-year veteran at the time, reported me to the principal's office behind my back because I wasn't following the school district's math pacing guide or using the required Math textbook with my students. Basically, the way I was teaching math wasn't the "correct way" to do it. Spending my first four years of teaching in charter schools where I was given full autonomy to create my own curricular plan and be innovative with my instructional practice, it was totally natural for me to operate comfortably without being dependent on a textbook.
When my principal brought the math coach's complaints to my attention, I presented her with documentation of student test scores and work samples that reflected the growth that my students achieved under my watch. Once I did that, the issue was put to rest. That same math coach who reported me stopped by my classroom a few days later to congratulate me on my student's growth in math. She didn't bother me for the rest of that school year.
Interestingly enough, the math coach was fired at the end of the school year due to poor coaching performance and a lack of growth in her own students' math test scores. Looking back at that situation, I realize that the math coach was so critical of my instructional approach because she may have never been exposed to any other instructional methods during her own teacher training. What I was doing was so foreign to her that her default response had to be that I was teaching my students incorrectly.
As teachers, we are instructional artists, which means that we need the time and space to make instructional decisions that are in the best interest of our students. In his book, MC Means Moves the Class, Dr. Shaun Woodly talks about teachers needing the freedom to be creators in the classroom. Here's his quote:
"Teaching is one of those careers that allows you to demonstrate artistry in an almost unfathomable variety of ways. The more you do it, the better you get at it. When I began to see myself as a creator, a Master of the Mix in my classroom, I began to feel more empowered"
When teachers feel empowered and are trusted to do their job, it leads to better quality instruction, which in turn will yield increased student engagement and higher results.
As you reflect on your own use of pacing guides, I would like for you to consider these two questions:
Who are the pacing guides for—teachers or students?
What exactly are we pacing towards?
Kwame Sarfo-Mensah is the founder of Identity Talk Consulting, LLC., an independent educational consulting firm that provides professional development and consulting services globally to educators who desire to enhance their instructional practices and reach their utmost potential in the classroom. He is the author of two books, "Shaping the Teacher Identity: 8 Lessons That Will Help Define the ...