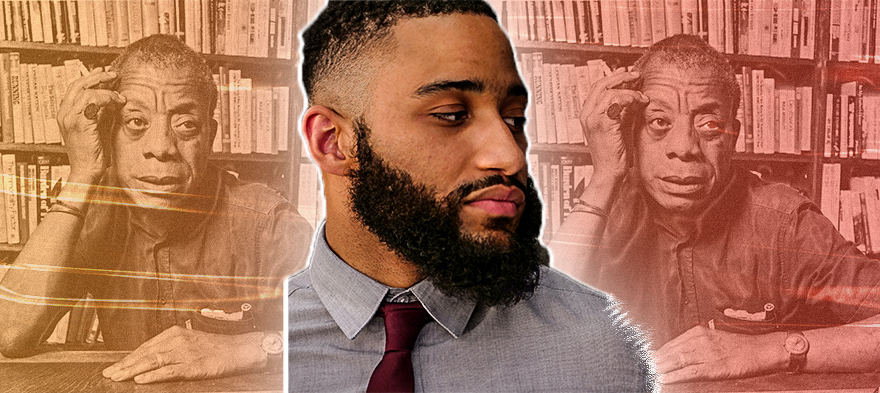 Like James Baldwin Said, 'A Teacher Who Is Not Free to Teach Is Not a Teacher'
The great James Baldwin once stated, "A teacher who is not free to teach, is not a teacher." As many of you already know, there is some real shit going on in our education system that requires our full and immediate attention. We need to keep our eyes and ears open to the insidious censoring and policing of critical teacher pedagogy, antiracist curricula, and liberatory scholarship that has been taking place across the nation and beyond.
According to a recent Chalkbeat article, there are 28 states that have either introduced or approved bills to restrict the teaching of racism, bias, and the historical contributions of specific racial and ethnic groups in K-12 schools. On the flip side, there are 15 states that are drafting bills to approve the implementation of ethnic studies programs and expand on the education of racism, bias, and other related anti-racist topics.
So what does this mean for us? We have reached a pivotal point in our teaching profession where we must reevaluate everything — from the racist policies and protocols that govern our respective school communities to our own instructional practices. How we, as a teacher community, respond to what's going on will very well dictate how the future of education will look and sound moving forward.
Anti-Racist work requires us to be open and transparent about what is going on in the world around us, as well as our own involvement within that world.
How can we equip our students to be the next generation of community organizers, civil right activists, and social justice advocates if we don't provide them with the blueprint of how to be those leaders?

How can we lead the way for our students if we, ourselves, don't know what the way is?
Recognizing that so many teachers are struggling to answer these questions, I want to share a few teacher-led grassroots antiracist initiatives and projects that are quickly growing momentum on social media and serve as golden opportunities for you to play an active role in this fight:
PUUSH
Disappointed by the State of Ohio's K-12 history curriculum, high school social studies teacher Paige Shoemaker DeMio founded PUUSH, which stands for The People's Unfiltered United States History. PUUSH was born out of the dire need to create an inclusive and comprehensive curricular model for secondary social studies education that provides a historically accurate lens to United States History. On their website, you can review their model curriculum, learning standards, and digital unit plans. With Ohio state Representative Don Jones introducing a House bill that will minimize the teaching of white privilege, institutionalized racism, and critical race theory in K-12 schools, the PUUSH team is petitioning the state's board of Education to adopt their curriculum as the state's model curriculum for high school U.S. History. Find out more about this curriculum and learn more about how you can get involved with PUUSH's mission, or email them for more information at info@puush.org.
ESTE PUBLISHING
A few years ago, middle school social studies and ethnic studies teacher Lucia Reyes founded ESTE (Empowering Students Through Education) Publishing, which offers consulting services and curricular resources that are centered around racial equity, social justice, and decolonized historical truth. Throughout her 20 years in education, Lucia has dedicated her teaching career advocating for the most underserved and underestimated youth in Los Angeles County to have the same educational access, rights, and opportunities as other kids.
On her Instagram page, you will find thought-provoking quotes, discussion prompts, and colorful graphics that focus on the need for antiracist solidarity and the dismantling of white supremacy culture in our schools. The ESTE website has an evolving database of curricular resources so if you would like to provide feedback, contribute fresh ideas for potential resources, or be a thought partner with Lucia, you can connect with her on Instagram or email her directly at lreyes@estepublishing.com. You can also support Lucia by leaving a donation through Venmo or Paypal to help her fund the creation of her curricular resources.
TEACH THE TRUTH ACTION NETWORK
This project is the brainchild of Torie Anderson-Lloyd, the founder of Teaching It Trill. A proud native of Detroit, Torie is an ELA educator, author, writer and activist who is determined to not only disrupt the school to prison pipeline, but also dismantle systemic racism within our education system. Frustrated by the anti-CRT attacks, she decided to thrust herself into action and create the Teach the Truth Action Network.
Through this project, Torie is building a national team of classroom teachers, academic researchers, and antiracist experts to collaborate on drafting a federal policy that will push back against the political onslaught of critical race theory and advocate for the provision of antiracist, culturally relevant, and abolitionist pedagogy in our K-12 classrooms nationwide. I also want to note that Torie is a full-time classroom teacher who is sacrificing her free time to take on this wildly ambitious endeavor! Drafting a federal educational policy from scratch is far from easy and requires the collective power of many great educational minds — so if you're interested in joining the network, you can complete the sign-up form or email her directly at info@teachingittrill.com.
Ultimately, this school year is going to be all about reclaiming our teaching autonomy and academic freedom as educators. This year will be dedicated to teaching the truth and fighting tirelessly to provide learning experiences that will authentically connect to the lives of our BIPOC students. Thus, this school year will be no cakewalk by any means!
Depending on which state you're in and where you teach, you'll probably find yourself constantly butting heads with your principal and dealing with misinformed parents who are totally opposed to critical race theory and anything remotely related to anti-racist teaching. You may get fined multiple times throughout the school year for speaking out against the sanctions and teaching THE TRUTH. You may be reprimanded at school. You may even get fired.
This school year — more than any other year — will serve as a litmus test of our professional integrity. The reality for many of us is that teaching is our livelihood and serves as our primary source of income, so I deeply empathize with those of you who fall into this group. However, our good conscience simply cannot allow this anti-CRT propaganda to persist. This is the year we face our moment of truth. This must be the year where we must commit, as a teacher community, to go from inaction to 'in action'!
Kwame Sarfo-Mensah is the founder of Identity Talk Consulting, LLC., an independent educational consulting firm that provides professional development and consulting services globally to educators who desire to enhance their instructional practices and reach their utmost potential in the classroom. He is the author of two books, "Shaping the Teacher Identity: 8 Lessons That Will Help Define the ...