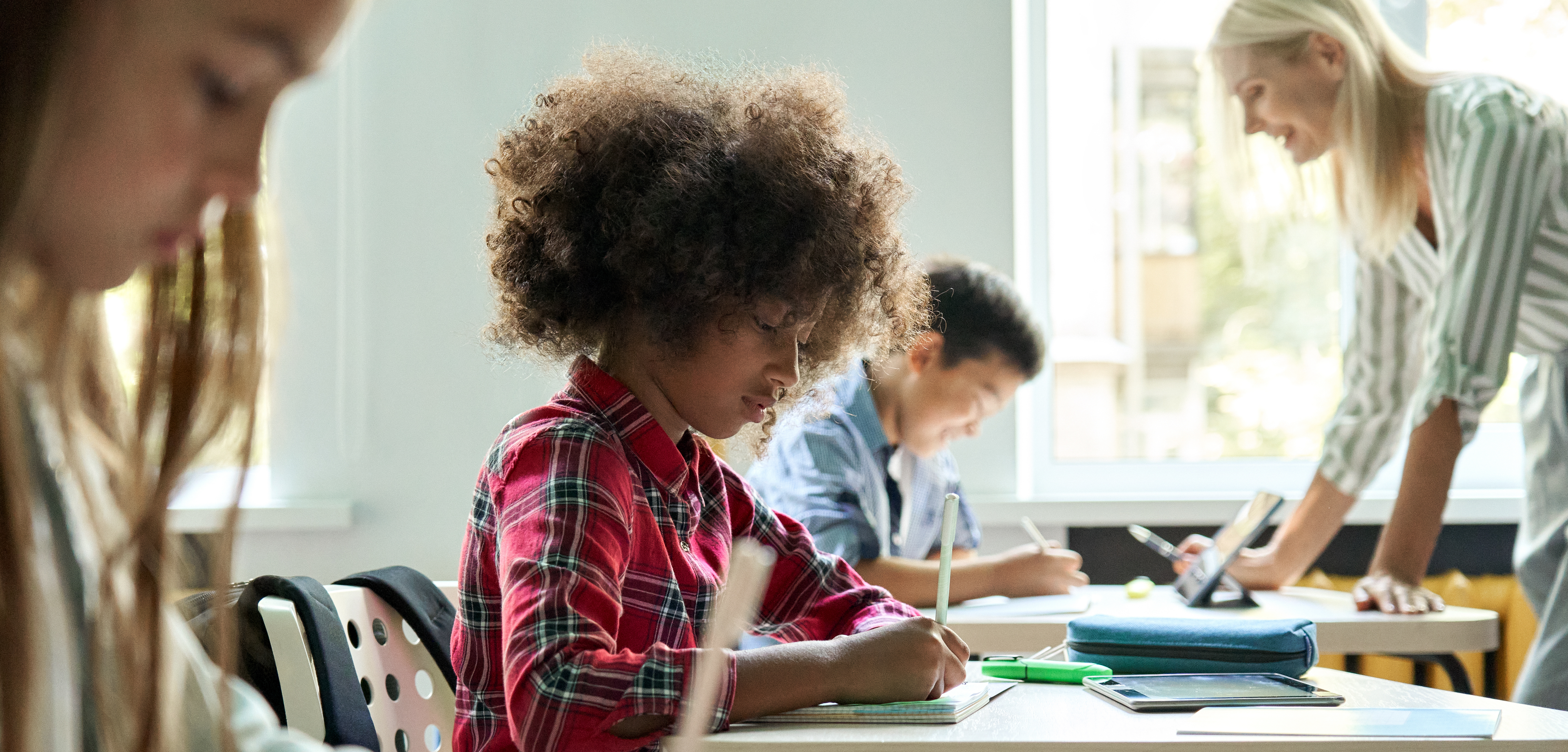 How Privilege, Positionality and Power Can Radically Improve Your Relationships With Students
For the longest time, I solely viewed my identity through the lens of race. It wasn't until I delved into Dr. Kimberlé Crenshaw's work on intersectionality that I became more aware of how the other parts of my identity inform the 3 P's—privilege, positionality, and power—that I have in relation to other folx within the different communities in which I've lived.
As a cisgendered, heterosexual, able-bodied, Black male who speaks fluent English and has a lower-middle class lifestyle in America, I'm now fully aware that some parts of my identity give me privilege, while others don't. The privileges I do have come with power. That power, coupled with my positionality, grants me access to exclusive spaces that others can't access.
Even though being Black in America has led to multiple experiences of racism and discrimination on the personal and professional level, I also must acknowledge that being a cisgendered, heterosexual male in a patriarchal society has shielded me from harassment fueled by homophobia and hate.
Now that I live in Sierra Leone, my positionality as an American expat, along with my ability to speak fluent English, has elevated me to a higher socioeconomic class. With that higher class comes easier access to diplomats from other foreign countries, greater access to employment opportunities, and access to a higher-quality education for my son. As a Ghanaian-American living in Sierra Leone, I notice my Blackness is so much more valued here than it was in America.
Although my intersectional identity hasn't changed, the move to Sierra Leone has elevated my positionality and afforded me access to privileges and power that I could only imagine experiencing in America.
In other words, the privileges, positionality, and power that we possess are relative to where we are geographically. If we can maintain an awareness of how our positionality changes in relation to the different spaces we're in, we will always sustain a sense of grace, humility, and personal accountability when engaging in liberation work.
Let's Focus On the Folks Who Don't Know Their Ps
One can view the persistent push for book bans, the rise of anti-LGBTQ+ legislation, and the willful prohibition of any curricular materials allegedly associated with critical race theory as aggressive moves, on the part of right-wing and conservative individuals, to maintain the 3 P's.
But I want to focus on those well-meaning teachers who proclaim to be progressive, antibias, and antiracist in their thinking but are absolutely naive about their complicity in the maintenance of white-dominant culture. I want to bring your attention to teachers who are totally oblivious of their standing within the dominant culture.
Before we can truly engage in antibias, antiracist education work, we must first be in tune with our own intergenerational identities. We must also understand how our identities influence how others view us, and the manner in which we interact with the greater society.
The more I focus on these 3 P's, the more I wonder how much differently our schools would function if every educator approached their work through the lens of these 3 P's.
Imagine a system where every educator recognized their privileges and used their positionality and power for the greater good of the students they serve.
Imagine a system where every educator practiced empathy and approached their work with the focus on being pro-human.
To Build Your Empathy, Try This Exercise
With the new school year just getting off the ground, this is a great time for teachers to think about how the different parts of their own identities affect their daily work with students.
I encourage you to take some time to follow the steps below:
On a separate piece of paper, draw and complete the table below by writing down the different parts of your identity. (NOTE: For the language section, respond by writing down your first language)
DOMINANT CULTURE

YOUR IDENTITY

RACE

White

CLASS

Middle-Class




SEXUAL

ORIENTATION




Heterosexual

SEX

Male

GENDER

Cisgendered

RELIGION

Christian

LANGUAGE

English
Review your table and take some time to think about how the different parts of your identity have impacted your personal life and your work as an educator. As you reflect, consider the following questions:
Based on the information you provided in the table,

Which parts of your identity fall within the margins of the dominant culture?
Which parts fall outside the margins of the dominant culture?
Looking at the parts of your identity that fall within the dominant culture, how have they held power and privilege within your community?
Looking at the parts of your identity that fall outside the margins of the dominant culture, how have those parts caused instances of oppression and discrimination in your life?

In your K-12 schooling,

Did you experience any internal or external struggles with embracing your identity and showing up as your full authentic self?

How did those struggles impact the way you navigated your respective school spaces?

In what ways do you believe that your own K-12 schooling and the different parts of your identity influence the way you approach your work as an educator?

How do the 3 P's (privilege, positionality, power) influence the work you do in creating inclusive classroom spaces for your students?
How do you generally view your students who may not share certain parts of your identity?

Now, thinking about the new school year:

How do you let students know that they belong in your classroom?
How do you adjust your curriculum to be

inclusive

of the intersectional identities of your students?
How do you change your language to be inclusive of the intersectional identities of your students?
How do you ensure that your

emergent bilingual

students will have equitable access to the curriculum while still building their capacity as English language learners?
How do you embrace the

neurodiversity

of the students in your classroom? What specific measures will you take to support and honor how each student learns and processes the content you will teach them?
How do you honor your students who don't practice or celebrate the Christian faith, knowing that the school calendar predominantly observes Christian holidays? What does that look and sound like?
Are you prepared to be vulnerable and open to feedback from your students when they express feelings of harm from your end?
When you can look at all of the parts of your identity, including where you are oppressed, you will develop empathy, in the sense that you will have a better understanding of how your students are oppressed and discriminated against.
Ultimately, the act of being a co-conspirator for your most marginalized students means thoroughly examining the intersections of your identity and understanding your privilege, positionality, and power in every single space you occupy. This is not a one-time exercise; it must be done again and again, over time. That is the greatest expression of critical love that you can show your students!
If you can humbly sustain that awareness, the work that follows will be honest, done with fidelity, and your students will appreciate you.
Kwame Sarfo-Mensah is the founder of Identity Talk Consulting, LLC., an independent educational consulting firm that provides professional development and consulting services globally to educators who desire to enhance their instructional practices and reach their utmost potential in the classroom. He is the author of two books, "Shaping the Teacher Identity: 8 Lessons That Will Help Define the ...