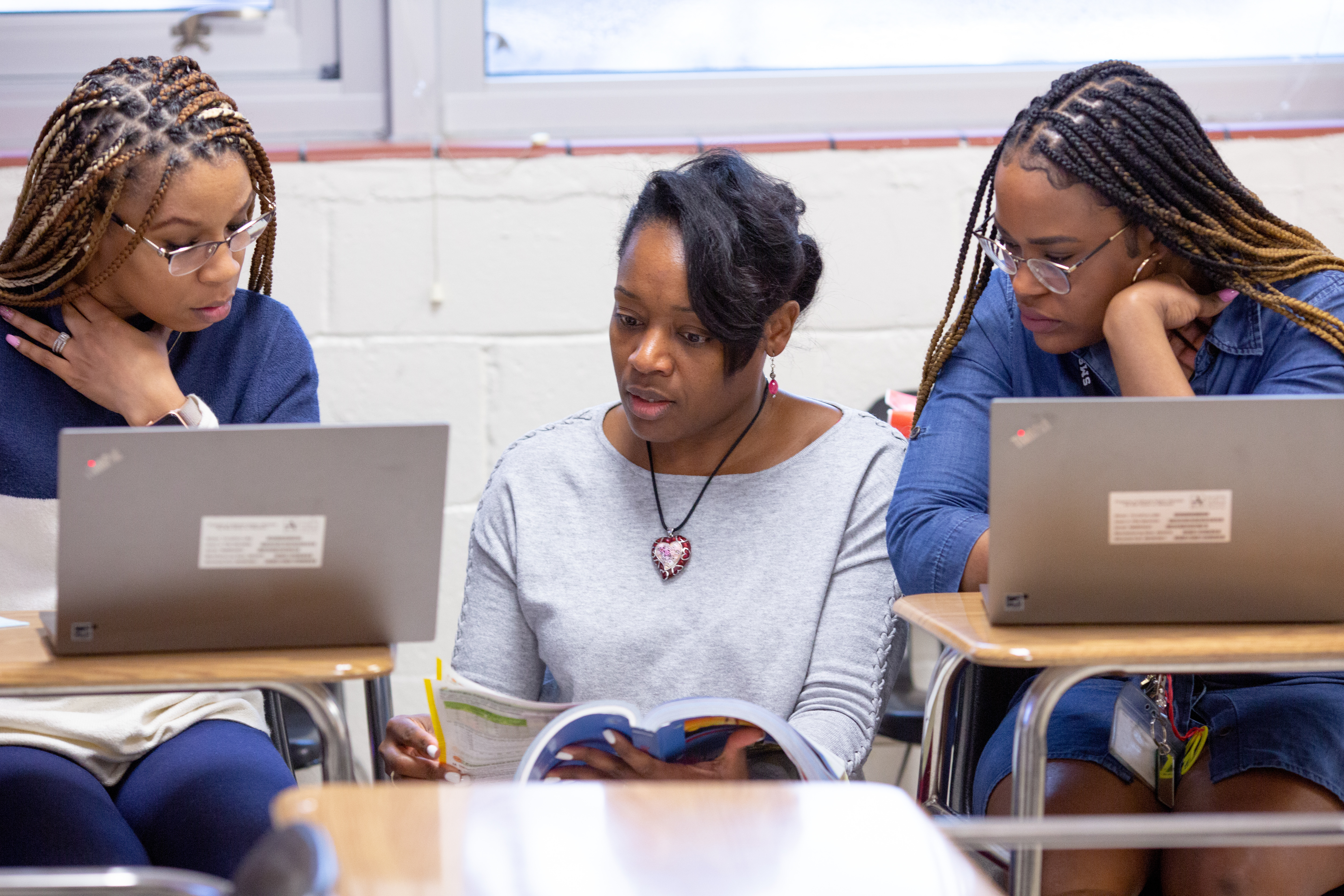 How alternative pathways build math confidence, even for non "math kids"
"When will we ever need to know this?" For decades, math teachers have heard students ask this question in classrooms across the country, while teaching algebra, geometry, more algebra and calculus. That sequence has been high school's go-to math pathway for over 100 years.
Now some math teachers are finally willing to concede their students may have a point–many kids will indeed never use the material. For young people who already know they want to pursue careers outside STEM fields, who have no interest in becoming engineers, scientists, doctors or IT directors, the traditional college-bound sequence can actually destroy their math confidence and competence. Struggling with formulas and equations that lack a tangible connection to their lives and career paths can be more than a waste of time–it can actually hurt their job prospects in fields beyond STEM and undermine their understanding of contemporary life and its challenges, from the pandemic to climate change.
Perhaps most fundamentally, the traditional route culminating in calculus is leaving the majority of students–who never reach calculus–without a solid foundation in math. In an August 2022 statement, the National Council of Teachers of Mathematics noted that traditional pathways, with their lack of engagement (since they don't see the material as relevant) is contributing to an "opportunity gap, with marginalized students left without mathematics that will position them to advance…"
Curriculum leaders and math advocates are working to open new pathways as options for middle and high school students. This move is not without controversy — some see the traditional "calculus pathway," and the "rigor" they associate with it, as almost a rite of passage. At the same time colleges, including those in the University of California system, are pushing to change how we teach math to middle, high school and even college students.
How the traditional math pathway can fail students
In Ohio, University of Cincinnati professor Dr. Richard Moena researches how high schools and colleges are building alternatives to the traditional math route, which he calls the "STEM pathway." Moena emphasizes that completing the STEM pathway doesn't necessarily mean students are prepared for college math courses. "[It] doesn't really work all the time. There is a lot of failure in college. The success rate is low. It's gotten even worse after the pandemic," he says.
Perhaps the best-known advocate for alternative math pathways is Stanford University's Jo Boaler, author of Limitless Mind: Learn, Lead & Live Without Barriers, co-leader of the K-12 Data Science Initiative and an advisor with youcubed. She says the traditional pathway often fails students because it over-relies on early elementary data, like math test scores, to determine students' junior high or middle school trajectory, and "their whole career on from that." As any parent or teacher can attest to, a student's comprehensive math education is much more than a test score, but rather a combination of their interests, natural talents, work ethic, and more.
Alternate math pathways challenge the norm
Cincinnati's Moena has observed that there are at least four additional pathways being considered and implemented at various stages across the country, and noted some possible career fields each might lead to:
Statistics and Probability: for future HR managers, nurses, social workers, and firefighters
Data Science and Foundations: for public relations, marketing, journalism, and sales careers
Discrete Math/Computer Science: for cybersecurity or computer systems analysts, or web developers

Quantitative Reasoning: for elementary teachers, musicians, construction workers, and graphic designers
All of these pathways still involve basic algebra and geometry classes, but around the third or fourth year of high school, they allow students to veer from the traditional STEM/calculus path into one of these other areas of focus.
Moena also works with the Ohio Department of Higher Education to ease the transferability of courses across institutions, a notorious sticking point for both college transfer students and high schoolers who have earned college credit.
Like any change, opening alternative math pathways is never quick and easy. Moena points to barriers such as rural districts' particular lack of access to training and resources. There's also teachers' general lack of free time to learn additional pathways, since they are often already just trying to survive their current workloads.
Finally, there are the naysayers pushing for tradition over change. The perception that alternative classes aren't as "rigorous" as others is one that math experts have been fighting to educate parents and community about.
Colleges are starting to encourage more innovation in how students take math through high school. For example, Harvard's Admission Statement declares "calculus is neither a requirement nor a preference for admission."
Meet the math teachers leading the way into a new era
Those who aren't convinced a data science or reasoning course might carry the same intellectual weight as algebra or calculus need only spend a day in these math teachers' classrooms to witness students loving, and engaging with, challenging math concepts.
Nichole Bruce, Mathematics Modeling and Reasoning, Lakota East High School, Ohio
If you head into Bruce's course, students who have opted into "MMR," (as opposed to precalculus or statistics) are calculating credit card interest rates, talking insurance, and flinging frogs down the main hallway of the school to determine statistics.
But you can't tell her it's not rigorous.
The 18-year-old veteran math teacher in a Cincinnati suburb says that the rigor comes from analyzing the data in school experiments. "The fun piece is collecting all their data…the rigor comes from what we do with it afterward." Though her students still take unit tests, they are more problem-based than calculus exams would be. The homework-free class has slightly fewer standards than some other courses, but Bruce explains they are more "refined," allowing her to fully cover her areas of focus.
And it's working to capture the attention of kids who never thought they could succeed in math. "My favorite thing to hear is 'Oh my God, that was so fast,'" she says, noting the kids aren't watching the clock, and their confidence is rising. In addition, they build multidisciplinary skills, such as presentation techniques sharing their findings with classmates. "Half our kids are in here because they didn't think they could pass precalc or trig. They didn't do well in Algebra Two…They're totally excelling."
Lee Spivey, Explorations in Data Science, Los Banos High School, California
Maybe the first time you should be figuring out the basics of an Excel spreadsheet isn't when you are trying to start your first business, but in high school math class. At least that's one of the theories propelling Spivey's data science students toward engagement and success in this alternative pathway.
"Student voice has revealed an appreciation for skills being gained such as the ability to use a spreadsheet to manipulate and interpret data," he says. Students work with real data, choosing what they want to explore within it, and their conclusions and recommendations even become part of a letter to their local government leaders at the end of the course.
"They're seeing things like measure center and spread on monthly cost for water, monthly cost for electricity, monthly cost for rent, mortgage payment, people in homes, number of rooms in a home," he says. "They have to make sense of the data, to see a story in the data…". He points to his pathway as a service to non-STEM students. "For heaven's sake, if you are going to be going into a business major, would you rather come out of high school with a good understanding of large datasets and making meaning of it? Or how to work the unit circle in trigonometry?"
His students describe the course as a little tough at times, but fun.
Robin Allison, Middle School Math, Tybee Island Maritime Academy, Georgia
In Allison's class, math confidence isn't about the name of the course, but the principle that there are "678 different ways" to solve a problem.
She instills a love of math through project-based learning, a modern and well-renowned teaching practice involving student choice and real-life application, to ensure her middle school students are ready for any math pathway, and aren't starting high school with a confidence deficit. For example, her students have built a to-scale model of a full city that's completely waste free, and 100 years in the future.
Learning by the beach means there's a natural habitat ready to study. So, when shorebird populations started declining, Allison's class engaged in "place-based learning" in math class. They hosted a shorebird festival in conjunction with science classes, raising awareness of the issue, and used statistics lessons to survey and track increased learning in the community. In their pre and post festival surveys of around 250 residents, students analyzed improvements and learning, with statistics lessons built in. "They looked at the various statistical variations —like mean, median, mode — and whether our outreach project was effective. We pulled in the applications and the math. The reason you study statistics is to determine outcomes," she says.
Along the way, Allison is working against the idea of a "math kid." "We talk about how there is no such thing as a math brain, that everyone is able to learn. And that people that are 'math kids' just have more experience typically," she says, helping her students embrace struggle rather than rejecting it. The most helpful aspect of the class for her students is "having problems that are accessible to all of them," to build confidence for high school math, and for life.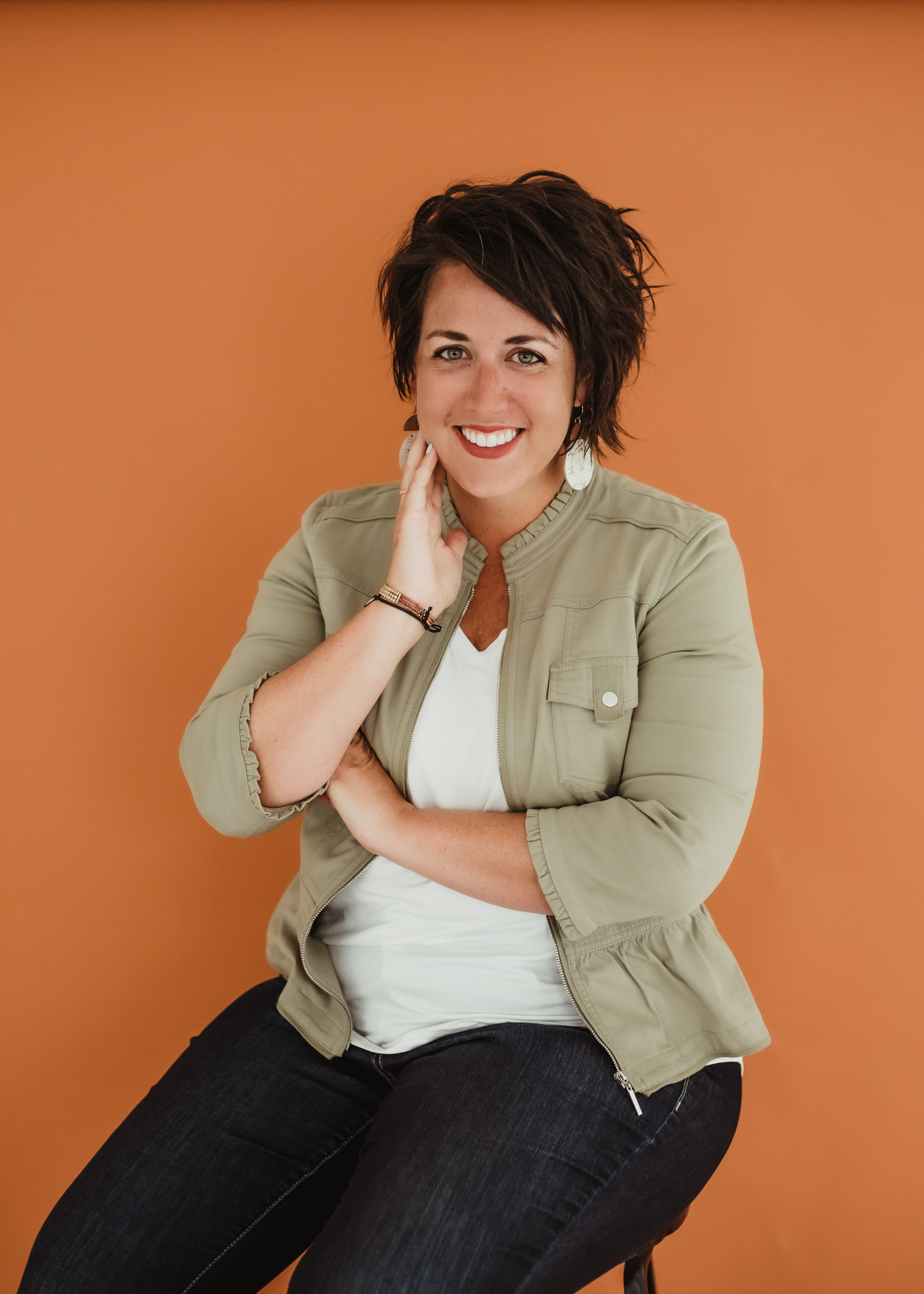 Alexandra Frost is a Cincinnati-based freelance journalist, content marketing writer, copywriter, and editor focusing on health and wellness, parenting, real estate, business, education, and lifestyle. Away from the keyboard, Alex is also mom to her four sons under age 7, who keep things chaotic, fun, and interesting. For over a decade she has been helping publications and companies connect with ...