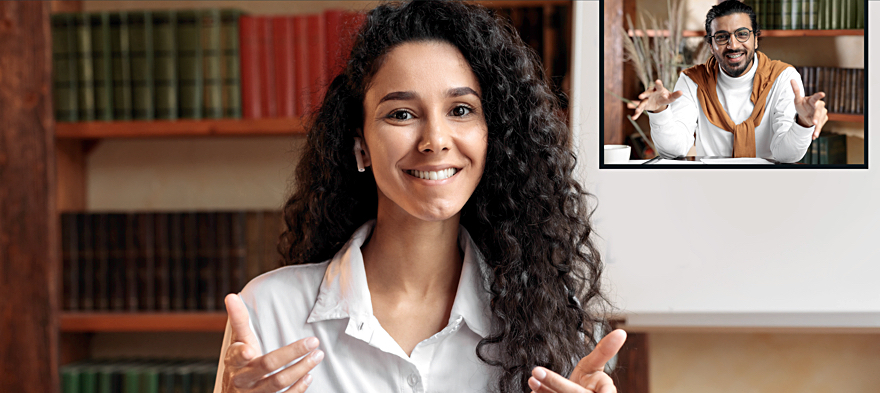 Here's How You Prepare Teachers to Teach in a Pandemic
We continue to live in a Brave New World—of Zoom rooms and Google Meets, virtual check-ins, Seesaw, Flipgrid and Nearpod. Technologies and tools that were previously only for the savvy are now required of nearly all teachers, certainly any who want to make something of this unprecedented reality.
Teacher educators are also in a strange, unprecedented position. In the good old days, teacher educators were, ideally, experts in their field—masters of instruction whose years of classroom practice had enabled them to pass on tried and true best practices to teachers just about to set off on their teaching career.
This assumption, however, is now long gone.
Never in their K-12 teaching careers have teacher educators ever had to navigate a pandemic. They never had to navigate teaching remotely; never had to navigate teaching from home with children of their own underfoot. Teacher educators have never had to face the deflating reality of teaching to black screens of students who for one reason or another have their cameras off. Teacher educators have never had to conduct standardized assessments virtually, nor have they ever before seen student faces freeze when low bandwidth speeds shut down virtual classrooms.
So, how are teacher educators supposed to teach teachers how to teach when, in all likelihood, the experts are as inexperienced as the most callow first-year teacher?
This is precisely the predicament I have found myself in over the past few months. While, of course, I cannot address every teacher's need or solve every virtual classroom issue, there are a few things I've done that my teachers have told me have made their lives easier.
Acknowledge the Moment and Name the Limitations.
Nothing is normal these days and we should not pretend otherwise. New teachers should be reminded that they are entering what is an immensely difficult profession in the best of times, and that these days present challenges that nobody has the answers to. We are all building the plane as we're flying it, and we all need to acknowledge this fact. Teacher educators must acknowledge this moment for their teacher-students, and must guide those new teachers to acknowledge this moment as well.
So many teachers have expressed the feeling of an immense weight—a responsibility to ensure that no ground is lost for their students. This desire is admirable and it is also likely futile. We need to do everything we can to ensure a quality education during these times, while also acknowledging that it is next to impossible to achieve.
Teacher educators need to also name the inherent limitations of their expertise in this moment. This can be difficult to do; the whole theory behind a teacher educator is that they have mastered the craft. It is unsettling to admit that we teacher educators are often woefully inexperienced for this moment. There is power, however, in facing and modeling this truth for educators. It takes the onus off teacher educators to have the answer to every question or situation. It also takes the onus off of teachers to expect an answer or solution to every problem. We are all in this together.
Teach As If You Were Teaching K-12
None of this is to say that there is nothing that teacher educators can offer their novice teachers. Indeed, one of the skills mastered by most experienced educators is the ability to adapt to the unexpected—to try new strategies, and above all forge and maintain loving, caring and rigorous relationships with their students.
In my teacher prep courses, I have found that my teachers respond most positively to extended teaching models; that is 15 to 20 minutes of me teaching my secondary ELA class the way I would have taught my high school English students if I were still in the classroom. I engage my virtual learners with cold calls and warm calls on Zoom using the chat. I check for understanding by getting students to use gestures on their screens. I use breakout rooms for virtual turn-and-talks. I use Nearpod features like the collaboration board for a virtual everybody writes exercise. I use Jamboards as virtual gallery walks and use positive narration throughout my lesson.
Once the extended model is done, I guide teachers through how I planned the lesson. In short, I dive into the world of virtual teaching, making mistakes and learning as I go. I'm becoming as much of an expert as I can as quickly as I can for my teachers.
The real experts, however, are the teachers themselves. As such, every lesson I teach has space for teachers to share not only their own best practices and successes, but also their struggles. More often than not, other teachers are experiencing the same struggle and someone has developed a strategy that has shown promise.
Highlight the Injustices of the Moment
Every hardship carries with it the opportunity for learning. We are in such a moment and my greatest fear is that we will emerge from this pandemic having learned nothing. Teacher educators must ensure that their teachers see the systemic injustices laid bare during these times.
Teachers need to see how wealthy and fully-resourced districts have technology and internet access for their students, while under-resourced districts serving communities in poverty still struggle to ensure all students can log on to their lessons. They need to see the educational inequities between wealthy families who can largely work from home and support their children, while less privileged families are often front line workers who cannot support their children with their virtual learning. In short, teachers need to acknowledge and brainstorm strategies to solve the educational inequities that, while not created by COVID, have been greatly exacerbated.
We are living in an impossible time, but we cannot let the difficulties facing us lure us into apathy and paralysis.

Zachary Wright is an assistant professor of practice at Relay Graduate School of Education, serving Philadelphia and Camden, and a communications activist at Education Post. Prior, he was the twelfth-grade world literature and Advanced Placement literature teacher at Mastery Charter School's Shoemaker Campus, where he taught students for eight years—including the school's first eight graduating ...