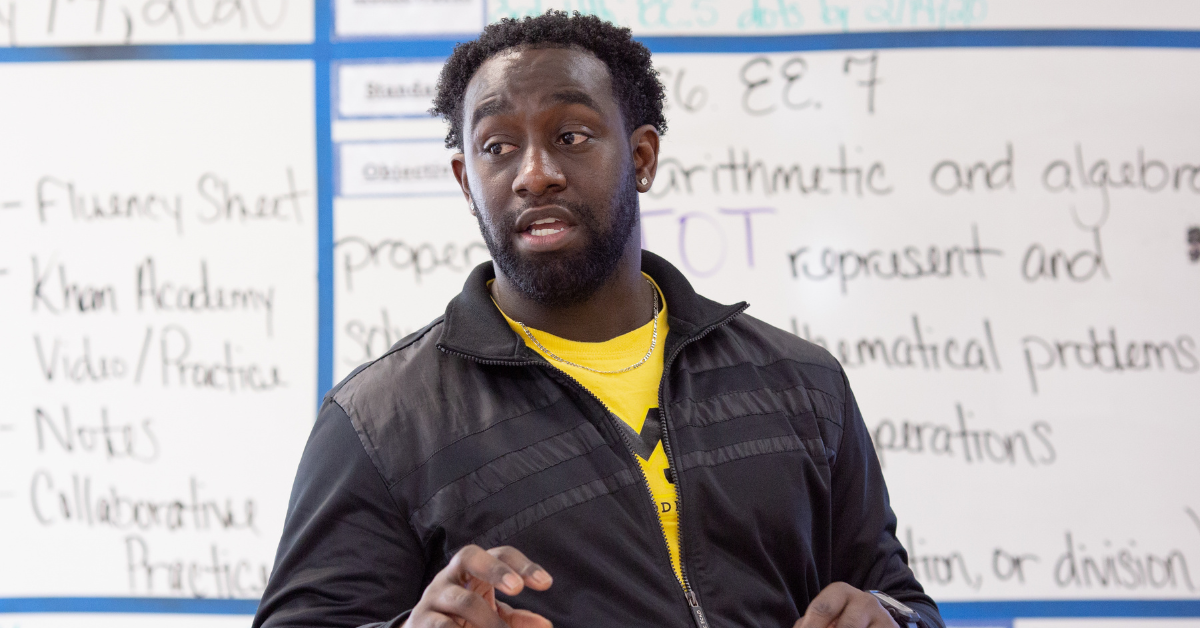 Are Instructors Teaching Math Or Reinforcing Schooling?
I have two questions for my math teacher friends:
Do you require your students to memorize formulas and algorithms for tests/quizzes or do you provide them with a formula sheet?
And for those who have students memorize formulas and algorithms, what benefits do you see in them doing that?
I ask these because I'm tutoring a couple students in Sierra Leone and they informed me that they don't receive a formula sheet or a calculator for their national exams, which personally didn't sit well with me. Maybe I shouldn't be surprised because when I was a middle-school student in Ghana twenty-five years ago, I was subjected to those same rules.
I can still remember those days when I spent countless hours "chewing" or committing multiple formulas and algorithms to memory so that I could retain that information long enough to use them during my end-of-term, high-stakes examinations, especially the Basic Education Certificate Examination (BECE), which was the biggest of them all. My primary method of studying was reading each formula or algorithm eight to ten times a day during the marking term. I would apply that same approach to studying definitions of key mathematical terms.
Mind you, a marking term in the Ghanaian school system is approximately three months long. On average, there are approximately 21 to 23 school days per month, which means that I spent anywhere from 63 to 69 days per marking term studying vigorously for a final exam that accounted for a whopping 60% of my overall math grade. Fortunately for me, I only experienced this for three years but my classmates had to deal with this immense pressure their entire educational lives.
From the beginning of the marking term until the end, my math teacher would drill us to death with loads of BECE math questions from previous years. Although I never challenged my teacher at the time, I always felt that his "drill-and-kill" approach was overwhelming and counterproductive. Thankfully, math was my favorite subject so the approach never pushed me to fall out of love with the subject.
Relics From The Past
Fast forwarding to now, I'm still witnessing many of the same behaviors from teachers in Sierra Leone that I saw from my teachers in Ghana. I don't know why but I was hoping that the teachers and school systems in Ghana, Sierra Leone and other countries throughout West Africa would have evolved, at least a little bit, in their thinking around math instruction and assessment. Given what I've seen in schools in Ghana, Sierra Leone and the United States, and what I've noticed from my math tutees, it's only appropriate that I pose the following questions:
What is the purpose of the assessment?
Is it to evaluate the student's ability to apply the formulas/algorithms to solve problems in different contexts?

Are we assessing for how fast they solve problems or how effectively they demonstrate their math thinking on paper?

How much does a student's ability to retain formulas and algorithms play in determining how strong of a math learner they are?

Are we truly accounting for the neurodivergent identities of our students by not providing them with a formula sheet?

Do we have a positive bias towards math learners who effectively solve problems with blazing speed and demonstrate automaticity of basic math facts?

Do we discriminate against math learners who aren't as fast with their problem solving and need more time to perform computations?
Unlearning The Traditional Ways of Teaching Math
In my own career as a math teacher, there have been many times where I've found my instruction and pedagogy to be in direct conflict and contradictory to how I believe children should learn math. As I continue to reflect, I find myself unlearning and pushing back against the "traditional" ways that my math teachers taught me throughout my K-12 years.
If the vision is to make math learning more inclusive of and accessible to all learners, then:
How is that being reflected in the way that we deliver instruction and/or think about the role that assessment plays in the classroom?

How do our language and/or personal views around math learning impact or inform the way that our students view themselves as math learners?

What kind of influence do our language and/or personal views around math learning have on the social emotional welfare of our students in and out of the classroom?
Reinforcing Schooling Or Instilling A Love For Math
For any math teacher who's still in the business of limiting the creativity and diversity of mathematical thought by coercing students to display/solve their work in specific ways, please understand that you're reinforcing schooling.
For any math teacher who penalizes students by deducting points on their assessment for correctly solving a particular problem, using a method that deviates from the manner in which you taught them, please understand that you're reinforcing schooling.
For any math teacher who automatically assigns each and every student the same amount of time to complete a test, quiz, or any math assessment that you give, please understand that you're reinforcing schooling.
Lastly, for any math teacher who pressures students to quickly solve a math problem within a short time period or gets frustrated when students take a longer time than what they deem is necessary/required to solve that problem, please understand that you're reinforcing schooling.
This issue is so nuanced and complex that I turned to Instagram to elicit thoughts from my math teacher friends on the platform.
Curious to know their thoughts?! You can click HERE to read them.
Kwame Sarfo-Mensah is the founder of Identity Talk Consulting, LLC., an independent educational consulting firm that provides professional development and consulting services globally to educators who desire to enhance their instructional practices and reach their utmost potential in the classroom. He is the author of two books, "Shaping the Teacher Identity: 8 Lessons That Will Help Define the ...