5 Summer Reading Tips to Set Your Students Up for Success
As we head into summer, I'm so excited to read that tall stack of books that's been waiting for me. And I'm encouraging my fourth grade students to get to the library and build their own summer collection. I want them to get lost in stories under a shaded tree—or maybe under the covers with a flashlight long past bedtime—the way that I used to do as a kid.
Of course, those moments don't only come in the summer. My favorite part of the Super Bowl this past winter didn't happen on the field. It occurred in the stands, where we saw the daughter of Los Angeles Rams star Andrew Whitworth devouring a book in the middle of the game. Not surprisingly, the photograph immediately went viral on the internet, warming the hearts of parents and teachers around the world.
I teach at Bains Elementary School in St. Francisville, Louisiana, north of Baton Rouge, where both Mr. Whitworth and I attended Louisiana State University. I've been working hard to ensure my fourth graders are as engaged as his third grader. Reading for fun yields tremendous benefits for children, improving literacy skills as well as fostering empathy, perspective-taking, critical thinking, and problem-solving.
Encouraging more independent reading can be an uphill battle, however—not just in my school, but nationally. The National Assessment of Educational Progress, also known as NAEP or the Nation's Report Card, recently reported that reading scores, based on an assessment given just before everyone went into the pandemic lockdown in early 2020, were flat for elementary students and down among middle schoolers. As if that wasn't disappointing enough, accompanying survey data found that a growing percentage of 9- and 13-year-olds reported they never or hardly ever read for fun on their own time. That breaks my heart.
The widespread availability of smartphones and other tech gadgets likely contributes to the problem. And I'm sure the pandemic didn't help, given all the stresses of the past two years. Right now, students need a tremendous amount of support to learn the core content they missed during distance and hybrid learning and meet academic expectations. That's no easy task, but what's equally important is helping kids find the joy of learning. That will take a variety of approaches, but one surefire strategy that can help—and which parents and teachers can have a hand in—is to reintroduce kids to the magic of reading.
Here are some strategies that I use. I'd encourage parents and teachers to keep them in mind when kids return to school in the fall.
Advocate for a Good Curriculum
We're fortunate to be using a knowledge-building curriculum, where students are learning and reading about history, science, and other subjects in English class. In fourth grade, for example, we're using a mix of compelling, beautifully written fiction and nonfiction works to learn about the heart, wilderness, the American revolution, and Greek myths. They're reading real books, not basals. Reading, writing, and classroom conversations are fully integrated, which both engages students and makes the lessons more likely to stick. Student engagement has never been higher.
I know teachers don't always get to decide which curriculum to use in their schools, but we have influence. If your school isn't using one of the curricula that get top ratings from organizations like EdReports.org or the Louisiana Department of Education, find out why and help convince school administrators to rethink their priorities. Many recent studies, for example, have pointed to the limitations of some models that are widely used but not terribly effectively.
Empower Students to Set Their Own Goals
I used to have kids keep detailed reading logs at home, but that didn't work. Reading should be fun, not filling out a sterile checklist or an exercise in compliance. Now I have students set their own monthly independent reading goals. We are aiming for 20 minutes a night. There is a wide variation in their choices. Advanced readers may read one of the Harry Potter novels, while striving readers may select four or five easier, shorter works.
Have a Well-Stocked Classroom Library
If you have a great curriculum, build off it. For instance, because my students loved Hatchet by Gary Paulson, I ordered his whole series of adventure stories. The books fly off the shelves. Same with Love that Dog by Sharon Creech, which is part of our core curriculum's unit on "A Great Heart." My library now also includes Hate that Cat by the same author. All 10-year-olds love reading about pets and adventure stories. Many enjoy sports. If they want to spend their 20 minutes reading a graphic novel, that's fine with me. It's their choice. As long as they're reading for fun.
Work With Your School Librarian and Other Resource Specialists
Our librarian provides welcome support to classroom teachers. Students can get passes to use the library during daily "Prime Time," which is a 30-minute block in our schedule set aside to provide intervention for students who need independent reading time. And every day of the week, our library is open to a different grade level before school.
Celebrate Success
Students who meet their goals are rewarded at the end of every month. Some choose to have their parents come to school for lunch. Others schedule a picnic or have recess with a friend from another class. Again, students pick their own incentives. Our hope is that eventually, students will internalize the value of reading for pleasure, but we find that these rewards are helping jumpstart the independent reading process.
We'll get results from the state's tests later this summer or fall. But if the volume of independent reading and excited classroom conversations are any indication, most of my students are exceeding expectations already.
For example, one student's parent expressed her concerns about her child's dislike of reading at our open house at the start of the school year. But, since then, that particular child has reached every one of her reading goals and loves to share what she is currently reading with me.
Another student recently shared with me that he was reading a book by the author Walter Dean Myers for fun. It has been a few months since we have studied that author, so it was exciting for me to see that he was still interested. Moments like these remind me why I love teaching so much. I'm looking forward to time off to do my own reading this summer. But when fall rolls back around, I'll be ready and excited to share my love of books with a new group of fourth graders.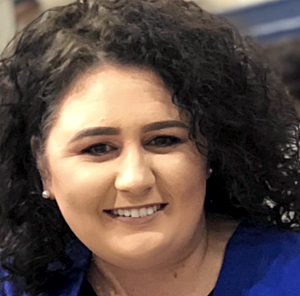 Britton King is a fourth grade educator from West Feliciana Parish School District. She is the fourth grade Wit & Wisdom implementation lead for her district. She has taught fourth grade English language arts for five years. In 2022, she was recognized as an LSU educator of the year. She also currently provides professional development support to teachers using the K-8 Wit & Wisdom English ...