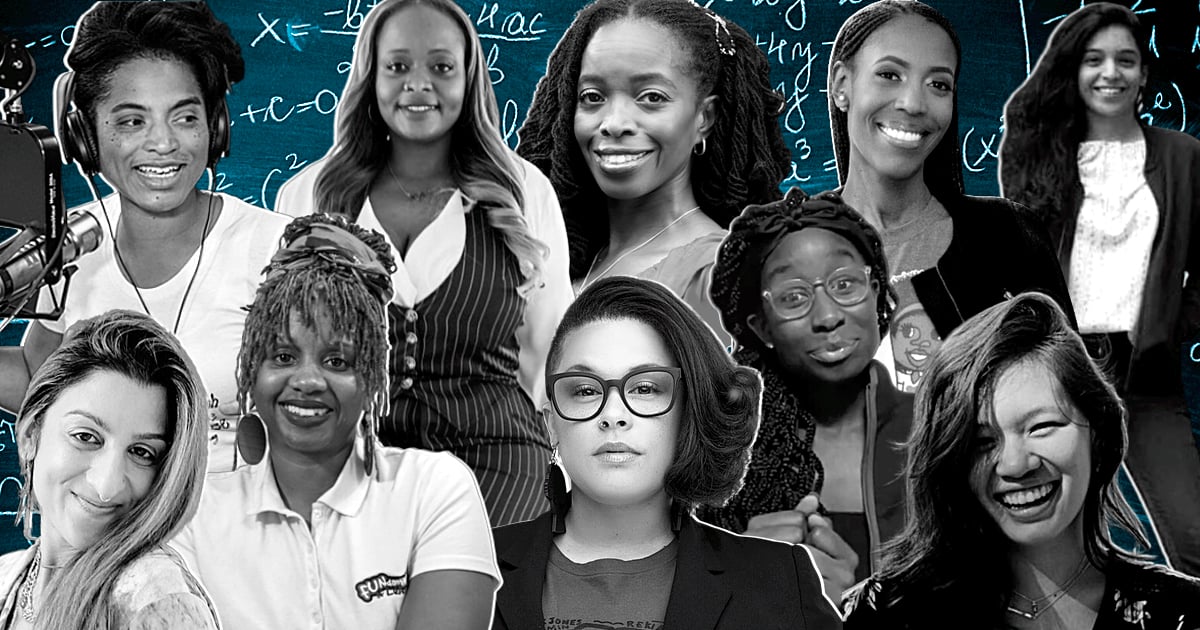 10 Innovative Women Math Educators You Should Know
Through the Radical Math Talk podcast, I've had the privilege of interviewing some of the most innovative and brightest women in the math education space.
In a field where 72% of K-12 math teachers in the United States are white, it's imperative that we highlight the low representation of women of color in the math education space. So, in the spirit of Women's History Month, I'd like to take this time to highlight a few of my favorite math educators.
No, they don't all have 100,000 followers or a huge following in these social media streets, but educators who are in the trenches know the significant impact they have in this space. Below are their stories:
---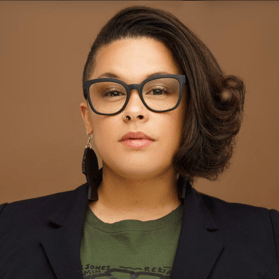 Crystal M. Watson is an unapologetic advocate for student voice and identity development in the math classroom. She's also a huge proponent of math teachers applying an antiracist, culturally responsive lens to their instructional practices. (Interview here)
---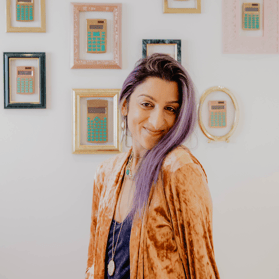 Vanessa Vakharia teaches us that you can literally be a bonafide rock star and still center your math identity to the highest degree. Through her company, The Math Guru, Vanessa is on a mission to dismantle gender stereotypes in math education and help students build up their math confidence. (Interview here)

---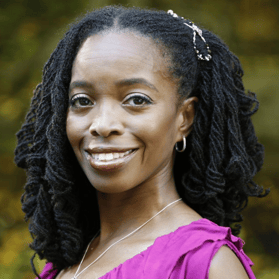 Deborah Peart teaches us that mathing is just as much of a verb as reading and writing. As the CEO of My Mathematical Mind, Deborah believes that literacy and mindfulness are key to helping students build positive math identities, become confident critical thinkers and nurture their mathematical minds. (Interview here)
---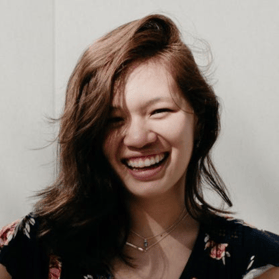 Lisa Wang left her job at Google and founded Almost Fun to address the need for teachers to take a culturally responsive approach to build math joy and confidence in our most marginalized students. (Interview here)

---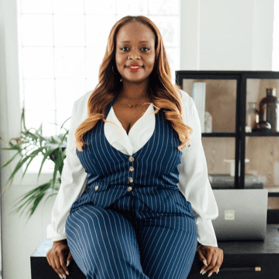 Jaliyla Fraser showcases the beauty of math through her company, Fraser's Mathematical Solutions. Outside of having the dopest math product line, Jaliyla's company offers learning institutes to substitute teachers, parents, coaches, and principals who are looking to infuse high-quality mathematics teaching in their learning environments. (Interview here)

---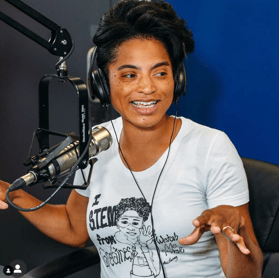 Keziah Finney entertains crowds of students with their emceeing skills and uses hip-hop as a vehicle to enhance math pedagogy and center math identity. You can check out her Lyrical Math website to listen to her amazing music. (Interview here)
---

Shraddha Shirude informs us that ethnic studies in the math classroom is "about more than just multicultural history. It requires us to literally change how we see, think, and feel about the world". A champion for racial equity, Shraddha has been at the forefront of the ethnic studies movement and has worked diligently to push school leaders to rehumanize their math curricula by incorporating diverse ethnomathematical perspectives that reflect the students in their schools. (Interview here)
---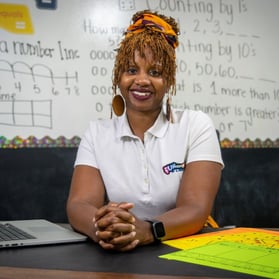 Isis Spann firmly believes that every student must have FUNdamentals of Learning in order to thrive in the classroom. In her effort to narrow engagement and instructional gaps in early childhood and elementary learning environments, Isis created the Kindergarten Kounts curriculum, which trains parents on how to effectively facilitate learning in their homes to ensure their children are proficient in the area of early mathematics. (Interview here)
---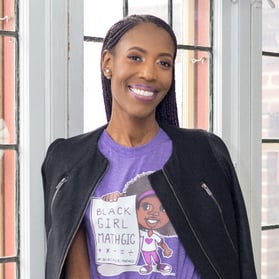 Brittany Rhodes founded Black Girl MATHgic, a monthly subscription box dedicated to increasing math confidence and persistence in girls and Black children on a 3rd-8th grade math level. Each box consists of an activity booklet, an affirmation statement, and a profile of a Black women mathematician. (Interview here)

---

Coach Toni, with the help of her daughter EV, lets us know that it's possible for parents to help their children build a strong math skills foundation before they reach kindergarten. Through her company, Play Math Grow, Coach Toni provides math consulting services to schools and teachers nationwide, in addition to tutoring math students from the elementary school level to the university level. (Interview here)
---
There are so many more names I could add to this list but I'll stop here. If you aren't following these women on social media or having them come to your school to consult or provide professional development to your math teachers, you're missing out! They got the receipts and are as solid as they come.
Kwame Sarfo-Mensah is the founder of Identity Talk Consulting, LLC., an independent educational consulting firm that provides professional development and consulting services globally to educators who desire to enhance their instructional practices and reach their utmost potential in the classroom. He is the author of two books, "Shaping the Teacher Identity: 8 Lessons That Will Help Define the ...