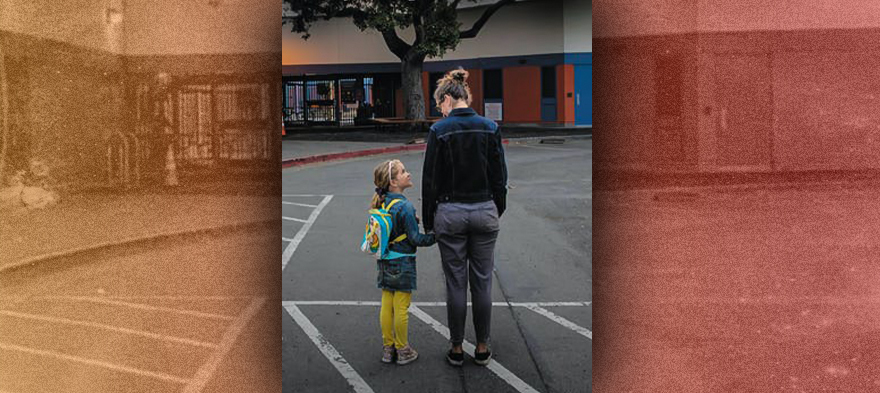 Writing About Sending My White Daughter to a Black School Brought Out Comments From All Sides
Earlier this month, my book, "Learning in Public: Lessons for a Racially Divided America From my Daughter's Schools", came out. It tells the story of my own evolution in understanding the continued segregation and racial inequity to be found in our nation's public schools, and my decision to break ranks by sending my white daughter to our majority-Black, "failing," Title I school. Ample data substantiates that Black and Brown kids who go to integrated schools do better academically, and even have better earning and health outcomes over a lifetime, and that white kids do fine academically, and even have additional social emotional skills for a racially diverse society. But of course, living into the decision moved me beyond the data, so the book is very much about the beauty and complexity of proximity.
The reactions to the book have been mostly generous, sometimes painful, and always fascinating.
I attempted to describe whiteness—the water so many of us live in—so that we might be able to finally, deliberately decenter white people. Turns out, it is challenging to avoid dominating in a community when you see yourself as the default. Many of us still think that it is only BIPOC folks who have a racial identity, that to be white—as long as you're not "proud" of it—is sort of neutral. But whiteness, especially the elite, progressive version I am mostly trying to make visible in this book, is remarkably distinct (think cargo bikes, beer gardens, and a deep love for Stacy Abrams). You have to point out its preposterous consistency and specificity in order to see it. And once you see it, you can question its validity and universality.
For white readers, secular in particular, the naming of this culture—especially when I'm implicating myself in it, not ridiculing it—seems to be embarrassing. I've had so many friends and colleagues privately say things like, "I can't believe you wrote this. It made me cringe…" then they quickly add, "in a really good way."
One biracial dad friend actually said, "I've never read anything like this. It, like, makes my sphincter tighten up." Now there's a blurb for the back of the book, no?
Connor P. Williams, a white dad and education reporter, reviewed the book in the Washington Post, calling it "a book about gaps." Perhaps part of people's squeamishness is also a result of the lack of resolution in the book (something a GoodReads reviewer notes: "I do like a book that 'wraps up,' but this one doesn't have a clean bow at the end"). Williams writes: "Martin doesn't force readers to pick one view. This makes for a messy, complex story — which reflects the nature of the circumstances."
Many privileged readers also talk a lot about how "brave" it is that I've written this book. One Asian American reader writes: "I still can't believe you stepped into this quagmire of racial equity in schools." I happen to believe we've all "stepped into the quagmire" the minute we become parents in a country still so steeped in a caste system; I just did it on the page.
Similarly, [pullquote position="left"]a white mom messages me: "I feel incredible gratitude for your bravery and honesty."
Calling it brave is genuine, on some level, but also creates a comforting distance. It's as if sending my white kids to a Black majority school and writing this book is noble, but something that only radical weirdos would actually consider. It also stays in the paradigm which positions my choice, and our school, as a "sacrifice"—a place where my kid is getting a less excellent education because there aren't more white kids there. I do believe she's getting a narrower range of academic opportunities—a byproduct of a PTA fundraising budget a fraction of the size of those of whiter schools nearby—but I also believe she's getting a broader range of human opportunities.
For BIPOC readers, there is a whole different set of dynamics at play, of course. Which speaks to another one of the paradoxes of this book: I wrote it with white and/or privileged parents in mind as the target audience, but also wanted it to feel useful and true to educational experts and parents of color. But of course, once you write and publish a book, you are no longer in control of the audiences it lands with (ask Ta-nehisi Coates or other darlings of the white progressive book-buying public about that mindfuck).
In my case, BIPOC readers and listeners have responded. For some, the way I'm snitching on white people's innermost fears, rationalizations, and playground chit chat is a relief. Friends have sent me screenshots of text conversations among mothers of color who are excited to hear a white woman finally speak this way on the radio. Three of my conversation partners for my tour—all Black women—reflected on their own family's educational journeys, much of it painful, which added a great layer to our explorations of the potential and pitfalls of integration.
Dr. Noliwe Rooks, the head of the Africana Studies department at Brown University and an expert on education and integration, said she had been "waiting for this book." When I asked her why, she responded: "White parents need this book to see themselves more clearly. I think it takes someone like you to help other white parents see themselves and their impact on others. It may not lead them to other choices, though I hope it will, but I hope it will also make it more difficult for them to evade themselves. I hope it will disrupt their claims to innocence."
For Danzy Senna, a biracial writer who reviewed my book for The Atlantic, seeing the "threads get woven" was not a relief, but repellent. Setting aside the omissions in the review, it's clear that she doesn't want to see the sausage of white awakening get made. She's understandably over white people's precious hand-wringing and enduring confusion. You almost get the sense that reading the book, for her, felt like accidentally wandering into an organizing meeting filled with white people processing their shit and not being able to find the exit.
Which points to a larger movement question that is emerging from the book's reception. Many BIPOC folks have expressed quite publicly how much they want white people to organize with other white people—to "get their cousins"—but when and how we do that is a work in progress.
If we do it behind closed doors (digital or literal) then we prevent BIPOC people, like Senna, from the frustration of witnessing it, but we also risk getting it wrong because we aren't checking our perceptions against those of our non-white friends and colleagues.
Interestingly, I've found that religious readers of a variety of racial backgrounds are far more likely to delve into the moral complexity I was trying to wrestle with in the book, while secular readers (again, of a variety of racial backgrounds) want to talk strategy and identity. It's as if those with a religious life are reading the book as comparative theology, while those who spend their days listening to political podcasts and scrolling twitter are reading the book as a playbook for politics.
I've got a philosophical side, but I'm a pragmatist at heart: does this reception mean that kids of color, particularly those from families that are experiencing poverty, get a better shot at getting an education they deserve?
It's a long game, but I'm hopeful. Early emails from readers indicate that this book can inspire white and/or privileged parents to have more intellectual humility about the schools in their own cities that they have left off of spreadsheets and badmouthed at birthday parties, and maybe even consider sending their own children to one of them (and then showing up with a commitment to listening). They might think differently. They might talk differently. They might even live differently.
As Asian-American mom Liuan Huska wrote in the Christian Century about the book: "When we wake up to the profound injustices in our world, realizing our complicity in perpetuating them, we can keep doing what we've always done or we can change course. Martin writes in her final pages, 'Stop looking away.' Christians are faced with an even more profound imperative: follow a God who sent his son into the depths of human suffering. No excuses can justify our failure to embody this kind of love."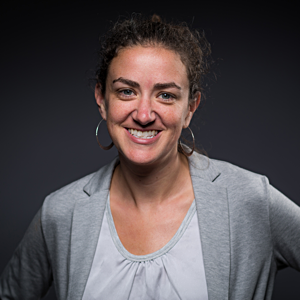 Courtney E. Martin is an author and entrepreneur. Her latest book is "Learning in Public: Lessons for a Racially Divided America from my Daughter's School." Courtney is the co-founder of The Solutions Journalism Network and FRESH Speakers Bureau. Courtney has authored/edited six books, including "Do It Anyway: The New Generation of Activists, and Perfect Girls, Starving Daughters: How the Quest ...