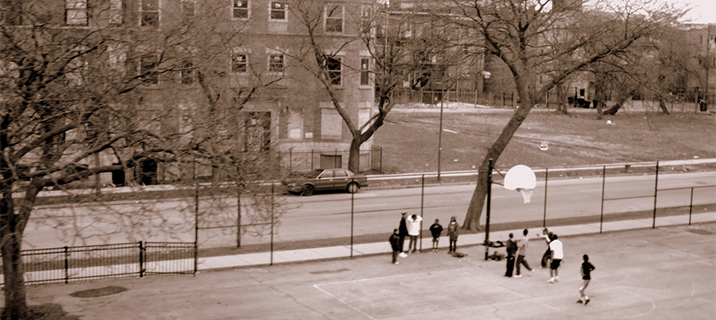 We Should Welcome Any Good School That Wants to Open in Our Neighborhood
Last summer, I ran a basketball tournament that spanned a number of Chicago's Southwest Side neighborhoods in addition to my own. I had a chance to talk with community members about the most pressing neighborhood issue of the summer: whether to allow the Noble Network of Charter Schools to open a new high school. Everyone knew that the local community group, Brighton Park Neighborhood Council, was dead-set against it. The council was joined by Kelly High School teachers and the Chicago Teachers Union in voicing their disapproval. But I felt differently about the issue. My first thought was, Why not? Yes, charters should have more accountability. Charter advocates should hold charters accountable to the same standards that they hold for every other school. Underperforming charter schools, just like regular schools, should be closed down. When it comes to educating children, especially in the city of Chicago, there should be no sacred cows. End of story. In addition to holding charters more accountable, we should hold charters to the same standards of fiscal transparency that we demand from any other government entity. I graduated from UNO Garcia High School, a school whose parent organization, the United Neighborhood Organization, was part of a citywide scandal whereby state contracts were given to relatives of top officials of the organization. These acts are no more acceptable than Barbara Byrd-Bennett's participation in a kickback scheme. The use of tax dollars should always be held to the highest degree of scrutiny, but even more so when it is supposed to be spent on children's education. With that said, when it comes to teaching and learning, UNO Garcia is good at what it does. Despite the political scandals, I had a great experience there. It transformed and saved my life. In my early teenage years, I was part of a Chicago street gang. Without the charter school uniform I detested as a teen, I would have been in fights on my way to and from school all the time. That uniform helped keep me safe. The fact that I was part of a street gang explodes yet another myth about charter schools: that they only accept the best kids. Although Garcia is great at what it does, I can tell you that my classmates were far from the best kids going in. All of my friends at UNO Garcia faced the same struggles, came from the same neighborhoods, and lived through the same challenges (both academic and otherwise) that every other kid on the South Side faced. For instance, in addition to being a gang member, I finished my freshman year with a 1.5 GPA, but, luckily, the education at Garcia helped me turn that around into a 3.0 GPA by my senior year of high school. School choice is crucial to families like mine. For my mom, the choices available were UNO Garcia or Tilden, my neighborhood school. Even today, when graduation rates across the system have risen, Tilden students still face 50/50 odds of graduating. Less than half of the class of 2014 went to college right away. At Garcia, more than 80 percent of the class of 2014 graduated, and 70 percent of recent graduates started college immediately—I was one of them. Additionally, if I had attended my neighborhood school, it would have thrown me deeper into gang life because all of my gang friends went there. For my family, like many others, the choice to go elsewhere was life-saving. Some at Kelly High School and the Brighton Park Neighborhood Council would like to say that Kelly is already doing a fine job educating its students, so there is no need for a Noble. This argument is unconvincing. I went to summer school at Kelly to make up classes. I witnessed the overcrowding and gang issues firsthand. Although I have many friends who graduated from Kelly and are doing amazing things, I know way more whose paths weren't as fortunate. When I hear folks say there is no need for Noble on the Southwest Side, I wonder when hasn't there been a need for more schools on the Southwest Side? It amazes me that we constantly argue for more resources for our neighborhood, yet when a charter network is thinking about putting those resources in our neighborhood, we act as if the need for quality choices in education just vanished overnight. It is a disservice to families on the Southwest Side when the problems we face are masked to promote hidden agendas. For all of us who live here, those problems aren't going away. I wouldn't be advocating for Noble if I didn't know of the great work that it does. Noble students are graduating at higher rates than their demographic peers across the state, are close to the state average ACT score and enter and persist through college at high rates. But I know more than the numbers; I know the faces behind them, too. The people I know from Noble—alumni and current students—are doing a great job. My Facebook and Instagram newsfeeds are filled with Noble alums in Chicago, in D.C., and elsewhere succeeding. Young people on the Southwest Side need more opportunities for success, and Noble is giving it to them. My question is, why not give more students and families that choice? In reality, the larger discussion is misguided. I don't believe public schools are all bad. Relying on property taxes to fund schools is part of the problem—it means poor neighborhoods get less money and fewer quality schools. Charters and traditional schools should be fighting on the same side regarding this issue instead of using polarizing rhetoric to attack each other. Charters and traditional schools should be united in efforts to close down underperforming charters and traditional schools that hinder the progress of our communities. Given the challenges that we face in education, we should not be holding choice and opportunities hostage in the name of a grand goal or to advance a certain agenda. It not only worsens the current condition of our communities, but it hinders our potential. With very few ways to feel empowered in our neighborhoods, educational choices provide a sense of empowerment that is otherwise largely absent.

Berto Aguayo is currently interning at the United States Senate with the Congressional Hispanic Caucus Institute. He is a recipient of the 2015 Illinois Lincoln Laureate award and expects to graduate summa cum laude from Dominican University in 2016, with degrees in political science and economics.
Berto Aguayo is currently interning at the United States Senate with the Congressional Hispanic Caucus Institute. He is a recipient of the 2015 Illinois Lincoln Laureate award and expects to graduate summa cum laude from Dominican University in 2016, with degrees in political science and economics.