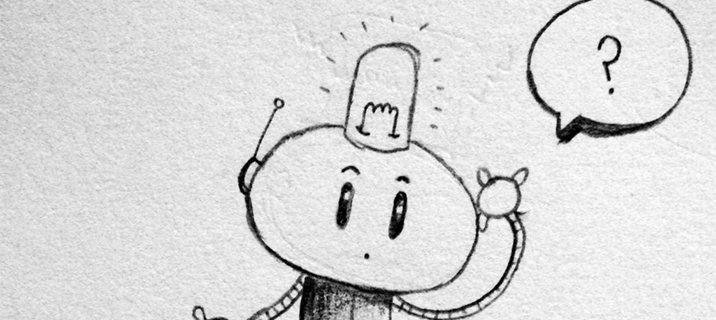 Washington Post: Whose Byline Is It Anyway?
It's hard to beat Valerie Strauss's blog, The Answer Sheet, over at The Washington Post when it comes to the number and type of complaints that I hear. Widely read and admired especially by critics of the current education reform movement, The Answer Sheet predominantly features opinion and commentary. On her blog, the byline says that Strauss "covers education and runs The Answer Sheet blog." Elsewhere, she's described as " Reporter — Washington, D.C." But Strauss isn't actually listed as a Post opinion writer, and confusion over her role, title, and viewpoints are a big part of the concerns I hear:
She doesn't write very much of her own commentary, they say.
She can't be both a columnist/blogger who traffics in opinion and commentary and also take/get assigned straight news stories, they say.
Her reported pieces aren't well-reported.
And most of all: What she does post is pretty much unrelentingly critical of reform ideas like charter schools and test-based accountability.
Now granted, the complaints are mostly coming from reform advocates whose views aren't frequently found on Strauss's staunchly critical education blog. Or they're from education journalists who are competitors of some kind. So all this is all to be taken with a grain of salt. But the list goes on and on, and the behind-the-scenes conversations with editors and ombudsmen I've heard about are pretty much endless. One somewhat new angle on the issue is the very journalistic complaint that Strauss undeservedly gets a byline on all of her posts—even the ones that are predominantly made up of others' previously published materials. As such, she's getting undeserved credit for others' work, and different treatment from others at the Washington Post who do much of the same job. This might not be the biggest or deepest critique of the work Strauss does and her Post editors allow. My main issue with her blog is that it doesn't seem to offer readers an honest, somewhat balanced assessment of the big education issues that are being debated, or that it isn't balanced with another blog so that readers of the Post can at least see two sides of a discussion. Oh, and it annoys me to no end that Answer Sheet blog posts overwhelm regular reported news stories on the site's education page and on Feedly, as if blog posts and reported news are the same thing. But let's save all that for another time, shall we? Here's how the byline works at The Answer Sheet: Strauss gets a byline (top billing in the journalism world) for everything that's posted on her blog, as if she wrote them from start to finish. But most of the time, that's not the case. She introduces the writings of others, usually in a paragraph or two, and then comes the contributed text. (Somewhat recently, she's started indicating that the contributed text is being used with permission of the original author.) Her function would seem to be assigning or sifting through potential contributions, which is what a features or opinion editor does. But to the headline-reading public (and on Twitter and Feedly) the pieces look like they're written by her.
Seems to me (and others) that bylines should generally be reserved for authors of pieces (reported news or opinion) or for bloggers who are sharing snippets of content that they've found (not full columns), and that the role Strauss is playing here is one of editor or host. So my entirely unsolicited advice is that maybe the powers that be at the Post should consider refining this byline practice that's confusing readers and probably unfair to colleagues. Or, perhaps, there's a way to indicate the actual author's name in each headline and in each byline—as would happen in an opinions section. Until then, as long as Strauss gets a byline, she should be prepared to remain front and center and take responsibility.

Alexander Russo is a freelance education writer who currently writes at his blog,
The Grade
and the national news site
This Week In Education
He has created several long-running blogs such as