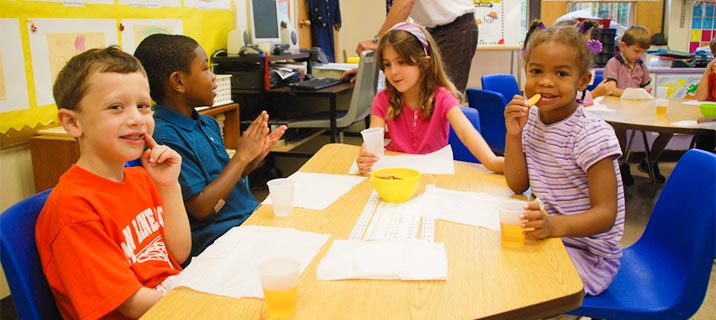 The Truth Is, the Achievement Gap Isn't Only About Black and Latino Students
As
Common Core-aligned Smarter Balanced test scores
trickle in, it is important to reflect on who is driving the conversation about student achievement.
Historically, we have regarded the achievement levels of white, middle-class students as the goal and have compared the achievement of students in every other group to their performance.
As a result, much of the education reform conversation stems from comparing white middle-class students to low-income, African-American and Latino students.
There are many students who are left out of the discussion about improving student achievement. Many Asian-American students have
higher GPAs, standardized test scores and are more likely to attend elite colleges
in comparison to their white peers. Despite this well-documented gap between white and Asian-American student performance, education reformers and the mainstream media have given little attention to this phenomenon.
Is there a reason we give little attention to comparisons that regard white students as the ones trailing behind the learning curve?
The simple answer is that white, middle-class students are in control of the education narrative. The
deficit theory
, which is often used to try to explain why African-American and Latino students do not perform at the level of their middle-class white peers, ignores the issues plaguing all of our nation's schools.
Limiting discussions about student performance to African-American and Latino students gives the ruling class, white middle-class families, a false sense of security.
The reality is our education system is
failing to prepare all of our students
to succeed in the classroom.
Initiatives like Common Core have the potential to change the conversation. The Common Core State Standards, a set of broad goals in math and language arts originally agreed upon by a coalition of state governors, not only push for schools to strive for greater rigor, but also allow the academic performances of schools across state and racial lines to be compared to other students across the nation.
When I worked in a suburban school district, I listened to a parent voice her concerns over the Common Core. She was concerned about the validity of the standards and worried that raising the bar meant she could no longer help her children with their homework.
This is a feeling that many African-American, Latino, immigrant and low-income parents, who are largely educated in failing schools, know far too well. But the concerns of these parents are nowhere to be found in the dominant discourse.
The concerns of white middle-class parents drive the conversation, demonstrating a fear that higher standards will reveal weaknesses in their schools and knowledge gaps in their children
.
There are
many ways for parents to be involved in their child's education
. However, parental involvement is often defined by the privileges of the white, middle-class parents who can afford to volunteer to be classroom parents, join the PTA and coordinate fundraisers. However, parents of all races and income brackets want to be involved in their children's education and find many ways to do so.
Homework help is often used as an indicator for parent involvement even though
evidence shows
that students who receive homework help from their parents don't perform better than students who don't receive help. Studies show that while 82 percent of white parents said their child's homework was checked by an adult, African-American and Latino parents reported their child's homework was checked at higher rates. High visibility of middle-class white parents in schools and meetings elevates their concerns while leaving those of other involved parents unheard.
In May, the National Center for Education Statistics released
new data
on middle-school student performance in civics, geography and U.S. history.
This data shows that low-income, African-American and Latino students have made significant gains in every subject
. Although these are worthy improvements that should be applauded, the national discourse on education focuses on their shortcomings. Nationally, only 18 percent of all eighth grade students are proficient in U.S. history, 23 percent in civics and 27 percent in geography.
The current message is that African-American and Latino students are not making progress; but the truth is that while there is still a long way to go,
gains are being accomplished
.
There are ways to address disparities in education and hold everyone accountable without putting one cultural group on a pedestal and devaluing the cultural knowledge of other groups. But it takes honesty and courage to acknowledge that our schools, middle class or not, are failing to educate and prepare all students to compete nationally and globally.
We must be willing to acknowledge that many of our middle-class schools are also missing the mark of successfully educating and preparing our students to compete. By focusing on school reforms that work to improve all schools in all districts, we can ensure that all students have access to a stellar education.
Kayla Patrick is an education policy researcher with a deep interest in using data-based analysis to inform U.S. education policy and practices, especially to improve the lives of underserved children of color.

Kayla Patrick is a senior education policy analyst with a deep interest in using data-based analysis to inform U.S. education policy and practices, especially to improve the lives of underserved children of color. Her expertise includes school discipline policies and college and career readiness. Kayla worked at the National Women's Law Center, where she conducted research and data analysis on ...