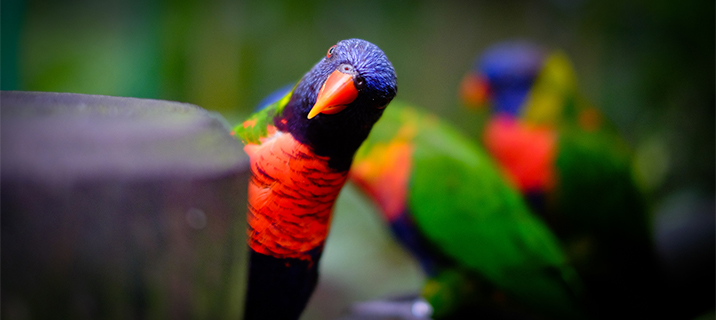 The Questions You Were Too Afraid to Ask About NAEP
For many parents, students and even teachers, the National Assessment for Educational Progress (NAEP) test is rather mysterious. The 2015 results were released last week, and every state (and, separately, 22 urban districts) was ranked on how well its students performed in fourth- and eighth-grade reading and math.

With the release of this data came significant press about "misNAEPry"—warnings about the dangers of reading too much into the data, or misconstruing what the data actually means. So in that spirit, I'm here to give you a few safe takeaways.

Think of NAEP as standing for Not Able to Equate to PARCC. The Partnership for Assessment of Readiness for College and Careers (PARCC) and NAEP are two totally different standardized tests, and for states that administer the Smarter Balanced standardized test instead of PARCC, the same logic applies. Here's what makes NAEP different: Who is tested and when? NAEP is given every two years to a representative sample of 4th, 8th and 12th grade students at selected schools throughout each state, but the results are never linked back to individual schools or students. PARCC and Smarter Balanced were administered to about 12 million public school students in 30 states in grades three through eight (and some high school grades). The test results are linked to specific students, schools, districts and states. What is tested and how? NAEP is largely a content knowledge test in reading and math (other subject areas like writing and science are also tested, but less well known). It is a pen-and-paper test that includes both multiple choice and short answers. NAEP results serve as a common metric for all states and participating urban districts, and the assessment stays essentially the same from year to year, which allows NAEP to provide a clear picture of student academic progress over time. It is not designed to measure any specific learning standards, such as Common Core. PARCC and Smarter Balanced are primarily taken online and were designed to align with the Common Core State Standards, which seek to measure students' critical thinking skills along with their understanding of content knowledge and skills. Why do we administer these tests? NAEP is known as the "Nation's Report Card" because it provides a window into the state of our educational system nationwide and a uniform standard for proficiency that allows us to make comparisons across states and big districts. It tells us how students across the country are doing now and over time. There is no accountability attached to this test and different samples of students are tested each time. PARCC and Smarter Balanced seek to track individual student progress from year to year, which can be used for high-stakes accountability purposes like student grade promotion and teacher evaluation. Why not just use NAEP? So if you're like me, you may want to know why we need so many different types of tests if NAEP is the "gold standard." Why not just make a NAEP test for grades three through 12 and give it to students every year? Well, I imagine that establishing a national test would not bode well with those Americans who fervently cling to states and districts preserving local control over education. Plus, no one wants to start politicizing NAEP by tying accountability measures to it, which would mess up a good thing. I agree with the last point, but not with the first. I believe every child has a right to the same high learning expectations, thus the same assessments, no matter where in the country they live. I also believe it is much more reliable and fair to assess a student's knowledge on standardized tests (the way NAEP does) rather than mostly trying to assess their critical thinking skills. Content knowledge is more neutral and objective, whereas critical thinking questions are often based on cultural contexts that present advantages to students of the dominant culture but not those who are less privileged and/or marginalized. Critical thinking skills should be assessed not so much through standardized tests but more within the classroom, where student experiences can best inform whether they have these skills or just a lack of context.
The Achievement Gap Exposed
The beauty of NAEP lies in the fact it is a means by which all Americans can clearly see the academic disparities that exist among white and Asian students and black and Hispanic students. The results continue to show us that the task of teaching millions of school students from different backgrounds and demographics is a monumental challenge. It also shows that certain groups of students continue to have an unfair advantage over others, even if the performances of all students have gradually improved over time. Take a look at these reading scores:
The call for social justice and equitable education opportunities is ringing loud and clear from decades of NAEP reports. Too bad the solutions to these problems aren't as obvious. See how the students in your state measured up. I know that the United States participates in the international PISA test that ranks how well countries are educating their youth against one another, but I'd love to see how fourth and eighth graders from China, Singapore and Finland would do on the NAEP. I wonder where those international students would place among, say, the kids in Massachusetts who lead the nation, though only half of them scored at or above grade level in reading and math. This would really redefine the proverbial "achievement gap." Just a thought.

Marilyn Anderson Rhames is an educator and award-winning writer in Chicago. A classroom teacher for ten years, she currently serves as the alumni support manager at a K-8 charter school. Rhames is a former reporter and now weds her journalism skills to her unique insights on education. She has been published in The New York Times, Huffington Post, Education Week, and Education Post. The founder of the nonprofit Teachers Who Pray, Rhames is a current Surge Institute Fellow and a frequent guest on Moody Radio Chicago.

Marilyn Anderson Rhames is an educator, writer, thought leader and social entrepreneur. She is founder and CEO of
Teachers Who Pray
, a faith-based nonprofit that has more than 100 chapters nationwide. She is also the author of the upcoming book, "The Master Teacher: 12 Spiritual Lessons That Can Transform Schools and Revolutionize Public Education." ...