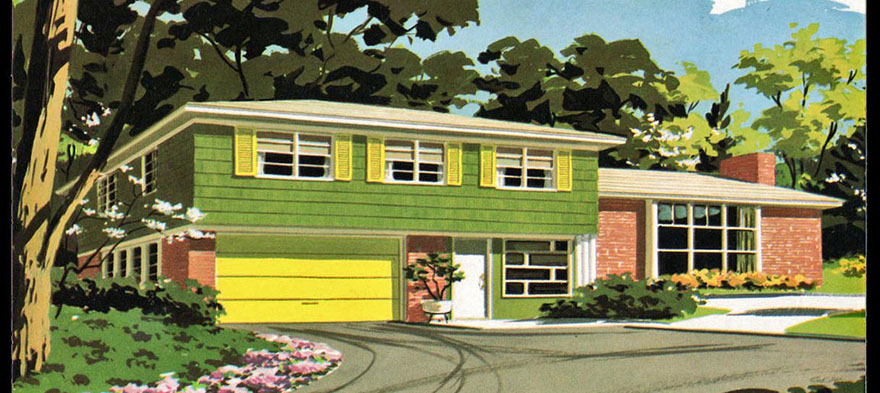 The Case for Suburban Charter Schools
Tai Glenn still remembers the conflict that led her to switch her daughter from a traditional public school to a charter school seven years ago. A bully had terrorized her daughter for months, punching the then-fifth grader and shoving her head into a toilet. Yet the principal of the school, in a middle-income section of Los Angeles, didn't take the situation seriously, Glenn said. "Without discussing it with me, she dragged the bully and the bullied into a room and tried to get them to apologize to each other," said Glenn, a legal services lawyer. When Glenn objected to her daughter meeting with the bully without a parent or mental health professional present, the principal said she would handle the situation how she saw fit. So when Glenn's daughter reached middle school, she found a charter school for the child rather than a traditional school in the Los Angeles Unified School District (LAUSD). In the weeks since President-Elect Donald Trump selected controversial school-choice advocate Betsy DeVos as his nominee for secretary of education, discourse about the merits of charter schools has intensified. Advocates on all sides of the debate are re-opening discussion about the purpose of the schools and their potential expansion.
A Building With (Literally) No Walls
Glenn didn't set out to leave LAUSD. She purchased a home in Eagle Rock, in the Northeast corner of the city, largely because of its excellent public schools. But at Renaissance Arts Academy (RenArts), the K-12 charter school she chose, Glenn found a staff willing to listen to parents and use innovative teaching styles. "I was tired of the lack of creativity, the rigidity, the teaching to the test, the mindless following of the rules," Glenn said of traditional public school. "I think overall the mentality of LAUSD is very bureaucratic, don't-be-creative kind of thinking. It's really locked down. At Renaissance, they call their students 'scholars,' and it's more about thinking than it is about memorizing."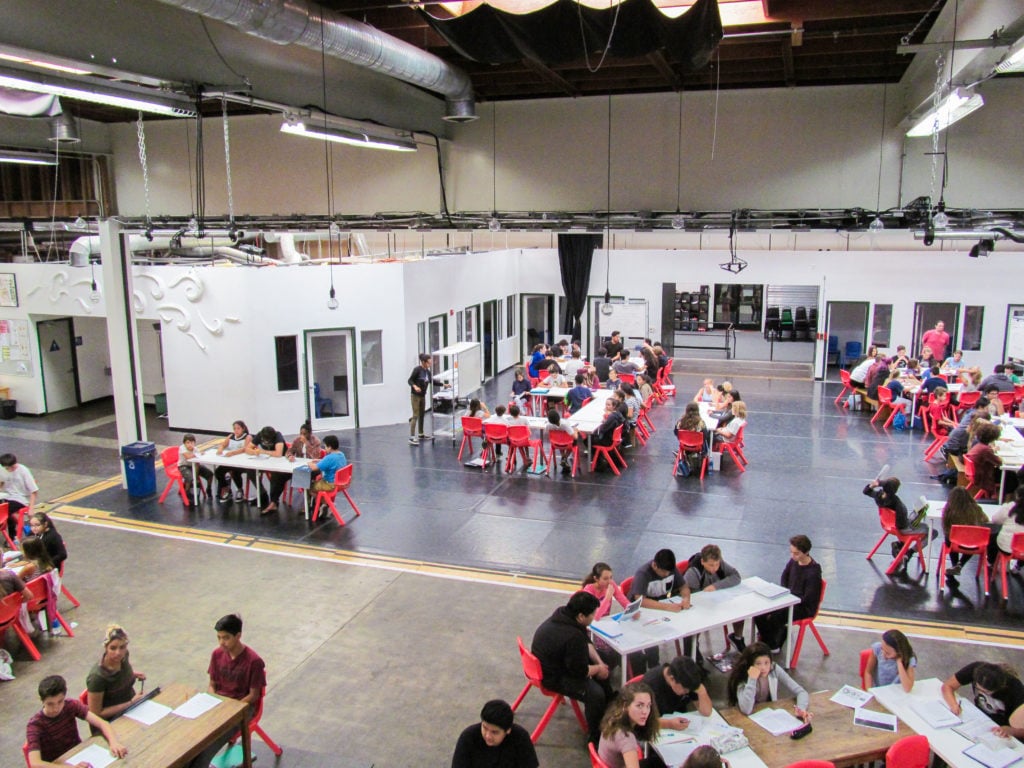 Photo of RenArts At RenArts, which opened in 2003, students learn Latin, examine the California and U.S. constitutions, and read classics such as "The Iliad," "The Odyssey" and "The Aeneid." They work in teams in a building "with literally no walls," Executive Director PK Candaux pointed out. RenArts has five times been named a California Distinguished School, an honor for high-performing schools that have narrowed the achievement gap. Although research indicates that charter schools in middle-income areas aren't as successful as those in low-income areas, RenArts is one of several charter schools in Southern California that are flourishing in fairly affluent communities. The leaders of these schools say they appeal to parents because they offer small class sizes, a variety of curricula and parental engagement that traditional public schools lack.
The Suburbs Need Charter Schools, Too
Research shows there's also an academic need for charter schools in middle-income neighborhoods, especially in the suburbs, where more than 20 percent of students are behind grade level in reading and math, according to a 2015 report from Bellwether Education Partners, " The State of the Charter School Movement." The racial achievement gap doesn't vanish in the suburbs. Additionally, these areas include low-income and special needs youth in need of support and resources that elude them in large, comprehensive schools—be they in the city or the suburbs. Schools in the Los Angeles metro area are no different. In 2016, 43 percent of LAUSD students didn't meet math standards and 36 percent didn't meet literacy standards on the Smarter Balanced Assessment, which is aligned to the Common Core State Standards. But in L.A. County, which includes the city, suburbs and semi-rural areas, performance wasn't much better. Thirty-seven percent of students didn't meet math standards and 29 percent didn't meet literacy standards. Despite room for improvement in suburban schools, parents who live in these communities typically don't press for charter schools. The perception that suburban families don't need alternatives to traditional public school has led lawmakers in states such as Ohio and New Jersey to oppose opening charter schools outside of cities. Just 24 percent of charter school students nationally live in suburbs, Bellwether Education Partners found. But in the Golden State, suburban charter schools have thrived for years. When California became one of the first states to pass charter school legislation in 1992, the state imposed few restrictions on where the schools could operate. This led California charter schools to first appear in the suburbs and later spread to inner cities, where families with few resources sought more school choice. Now charter schools statewide and nationwide abound in urban and low-income areas, but researchers say that for charter schools to increase their reach, they must expand into middle-income communities where their track record is mixed. Open since 1999, Odyssey Charter School in the Los Angeles suburb of Altadena, has developed a reputation for excellence over the years. The majority of students test as proficient in math and literacy, and the K-8 school has a waiting list of more than 500 children for 50 slots, according to Executive Director Lauren O'Neill. Parents in the area could easily enroll their children in local traditional public or private schools, but charter schools offer them a unique experience, O'Neill said. "You're empowered when you're at a charter school as a student to share your voice, as a parent to share your voice, as a faculty member," she said. "We're intimately involved in budget decisions. We're making our decisions collectively."
Curriculum Matters to Middle-Income Families
Seventy miles away from Odyssey, the Orange County Academy of Sciences and Arts (OCASA) opened this school year with 270 students in Laguna Niguel. That city is even more affluent than Altadena, but Kapil Mathur, OCASA's executive director, said parents there still felt they needed more education options. "We were looking for an educational model that was not available in the public schools," Mathur said. "We wanted a different style of education. Our school is a modified Montessori school, so the children attend the school in mixed-age classes, and the instruction focuses on more self-directed learning." Although South Orange County includes a handful of charter schools, Mathur said that the local school district opposed opening OCASA. The Orange County Office of Education ultimately approved the K-8 school's charter. Odyssey experienced similar opposition. When the local school district rejected its charter, school officials turned to the L.A. County Office of Education, which granted it. Mathur said that misinformation leads to anti-charter school bias. "We faced, and we continue to face, a tremendous amount of opposition," he said. "I think the opposition is really from people who don't understand what charter schools are." Some people don't distinguish between charter schools and private schools, he said. Some assume that charter schools don't teach state learning standards, although the law requires that they do. Mathur also challenged the idea that middle- and upper-income communities don't need alternatives to traditional public schools. He argued that even high-performing public school districts have thousands of struggling students who need more personalized instruction. Charter schools tend to be smaller than public schools and boast smaller class sizes that benefit students who require more one-on-one time with teachers. Kari Dias switched her two children from an LAUSD magnet school (which later became a charter) to RenArts in 2010. She appreciates both the emphasis on the arts and the lack of emphasis on letter grades there. Although the school doesn't use letter grades or routinely assign homework, students outperformed their counterparts in traditional public schools statewide on the Smarter Balanced Assessment, with most meeting or exceeding math and literacy standards. "My son is not at all academic, and my daughter is highly academic, and I really wanted an environment for them where they're learning without the label of the A-B-C grade," she said. "It gives them the freedom to learn and learn in their own way without that stigma."
Charter Schools and Education Equity
Bruce Fuller, a public policy professor at the University of California-Berkeley, has studied charter schools extensively. He questions whether they're truly needed in middle-class areas and fears they've created inequity in low-income neighborhoods. His research, published by the pro-union and anti-charter National Educational Policy Center, has found that low-income students have made more academic gains in charter schools than middle-income students have. The California Charter School Association has criticized Fuller's research, particularly the finding that charter schools serve students who start out with higher test scores than traditional schools do. Other studies, including the Bellwether report, have reached findings similar to Fuller's. "Why is it that everyone expects high growth in middle-class communities, and the growth has been stronger in low-income communities?" he asked. "Are certain kinds of kids more likely to do better in charters? I think in general [researchers] have found more consistent achievement advantages among poor kids." According to the Bellwether report, "charter schools produce improved learning for poor and black students" but "less learning for white and non-poor students." The report also found that charter schools serve more students of color and poor youth than traditional public schools. Sixty-three percent of charter school students are minorities and 51 percent qualify for free or reduced-price lunch. At traditional public schools, 48 percent of students are minorities and 48 percent qualify for free or reduced-price lunch. Yet Fuller fears charter schools create inequity in education by attracting the most ambitious families in low-income areas. He's found that charter schools enroll students who already outperform their peers, leading to a brain drain of sorts in schools in poor neighborhoods. The children left behind in conventional public schools may have "parents who aren't as committed to education or parents who might work a swing shift or don't have time," he said. But this trend may not play out in middle-income communities. Glenn said that parents at her daughter's public school in Eagle Rock were educated and ambitious. She said the truly elite parents typically send their kids to private schools. Charter school leaders insist they have a history of serving the nation's most underserved students and that children who aren't underprivileged can also benefit from the nontraditional learning environment they provide. Willow Harrington, the California Charter Schools Association's managing director of school development, said California charter schools "are in all kinds of neighborhoods," including suburban and middle-class. She acknowledged that charter schools are often associated with school choice in low-income communities but noted that the California Charter Schools Act of 1992 also called on charter schools to employ "different and innovative teaching methods."
The Middle Class May Drive Charter School Growth
The Bellwether report suggests that growth in non-urban areas is essential to charter schools' future and that middle-class millennials with children have an interest in charters. Parents in their '20s and '30s seeking an unconventional education for their children may not have the financial resources to enroll them in private schools, but with their smaller class sizes, nontraditional teaching methods and opportunities for parental engagement, charter schools offer an attractive alternative for millennials. In fact, this age group is largely responsible for the long waiting lists to get into RenArts and Odyssey, both of which are in areas that have markedly gentrified over the years. With streets lined with trendy eateries, bars and boutiques, Eagle Rock is visibly more upscale than it was when RenArts opened 13 years ago. The school continues to serve underprivileged youth by gleaning students from more than 50 zip codes in Los Angeles. Sixty-seven percent of RenArts students qualify for free or reduced-price lunch, and the school has won honors for educating such children. It is also racially diverse, with a student body that's 59 percent Latino, 10 percent African-American and 25 percent White. To continue reaching underprivileged students, Candaux said that she may expand Renaissance into working class neighborhoods that have yet to gentrify, such as El Sereno in Northeast Los Angeles. Altadena has also become wealthier than it was when Odyssey opened in 1999, O'Neill said. The number of low-income and Black students has dropped, leading school officials to brainstorm different ways to conduct outreach. They've done postcard mailings, invited parents at local preschools to apply and offered admission preference to children in the immediate vicinity of the school. With the median home price in the neighborhood climbing to $762,000, it's become increasingly difficult to attract low-income students, O'Neill said. Over the years, she's encountered about 10 families who moved into the neighborhood with the intention of getting their children into Odyssey. O'Neill and other charter school administrators say that if the students they serve become mostly White and middle-class, it would undermine their mission to serve the most vulnerable children. If that happened en masse, charter schools may be perceived much like private schools are—educational institutions that foster race and class divisions rather than erase them. While attracting middle-class families could shore up more political support for charter schools, the Bellwether report suggests it could also fuel political rivalries. As it is, charter school leaders feel unfairly blamed for the troubles the Los Angeles Unified School District faces, such as a falling number of students and budget problems. But Candaux believes that even if every student in a charter school re-enrolled in the city's traditional public schools, the district would continue to have challenges. Charter schools, she said, don't exist to undermine school districts but to support the students who feel uncomfortable in large, peer-driven public schools. She argued they make school less "egregious" for these children. "This is the value of school choice," she said.

Nadra Kareem Nittle is a Los Angeles-based journalist. She's reported on education for the Los Angeles News Group, the Atlantic, EdSource and others.