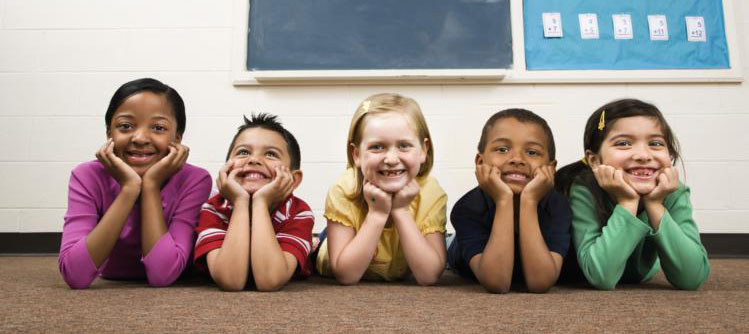 Texas Needs to Fight for Educational Equity
As a self-proclaimed history nerd, I have often thought about what my parents and ancestors have endured in order to provide a greater sense of equity of educational opportunity for my sister and me. Having been born in Texas, a proud American of Mexican heritage, educated in public schools, and having founded a charter school in El Paso, Texas, the equity of educational opportunity is no longer an ideological thought, but a daily practice. The El Paso Leadership Academy (EPLA), the public charter school I helped found along with some great colleagues, was built on recognizing the imperative of providing choice to parents of Mexican and other working poor communities. Given our commitment to educational equity, the 62nd anniversary of the landmark U.S. Supreme Court decision of Brown v. Board of Education was an opportunity to step back and reflect on this special day in education. I consider myself lucky, and that word is important. Lucky to have a mother and father who deeply encouraged my sister and me to make the absolute best of the education we were receiving. My sister and I were not the only recipients of my mother's expertise. There were thousands of students over the past 25 years that have been fortunate enough to have been supported by my mother's work through the University of Texas at El Paso's Upward Bound Program, but still, that was luck. I call it luck because it was simply luck to be born to this family, but it was also luck to be among a few students out of tens of thousands to be exposed to this great program and be in relatively good schools. For so many of our students, they grow up with a less than stable home environment who count on the public school system to be the only reprieve of stability in their day. It's luck if that school can provide a great educational opportunity versus what should be the norm. This thought often makes me think of my peers that I went to public school with in El Paso who had difficult home lives and attended poorly run and poorly performing schools. So how did the court system seek to remedy this discrepancy historically? You would be surprised to know that there were myriad cases that Latino organizations and attorneys in Texas pushed well before Brown vs. Board of Education! There were 115 cases filed in 1950 by the League of United Latin American Citizens (LULAC) and the American GI Forum in support of desegregation of Texas public schools that called out the massive violations of equal protection provisions protected by the U.S. Constitution. I celebrate and am thankful for the political leadership and phenomenal courage of LULAC, who filed all of the cases before Brown vs. the Board of Education was decided and that of the National Association for the Advancement of Colored People (NAACP), who pushed for stopping the institutional racism of segregated schools throughout our nation.
Fighting the denial of equal educational opportunity
So how did the nation celebrate the 62nd anniversary of Brown vs. Board of Education? Well there were the customary news articles, columns, political talk shows acknowledging its importance. What was off-key, if not shocking, was the moment where civil rights groups failed to express a concrete, actionable plan to immediately resolve the denial of equal educational opportunity for our low-income and minority students. They ignored the General Accounting Office (GAO) report that segregation of Latino and Black children was on the rise and that education was not the great "equalizer" we had taken for granted. They did not address the fact that [pullquote position="left"]the number of schools serving primarily black and Latino students more than doubled between 2001 and 2014 nor did they talk about how to resolve this. I have seen many of these civil rights groups in Texas actually defend the same public school systems that previous leaders of these groups felt compelled to file lawsuits against for constitutional violations. While there have been other lawsuits filed in Texas since 1954 to address inequity discrepancies, they are a far cry from our forefathers and mothers who fought to eliminate the current socio-economic inequalities that three generations of Latino and blacks continue to live with in my state. Today's Latino and African-American civil rights groups appear to play the game of defending the public school system while filing lawsuits at the same time. Yes, building relationships and solving issues through diplomacy is essential, but it seems like folks are more intent on "playing ball" while minority students are patiently waiting for results. Their patience is rewarded by being subsequently condemned to poverty because the adults failed to have a sense of urgency in correcting these issues of inequity. It is amazing but it seems like they, and too many Latino elected officials at all levels of government, spend most of their time posturing and issuing press releases talking about the plight of Latinos in Texas (and usually only mention immigration) rather than taking definitive action to have uncomfortable, but highly necessary "critical conversations" about real accountability. Rather than create a new and responsive reality in K-12 education, they depend on Latino institutional defenders of a system that simply has not done its job in making equal opportunity in education a real experience for Latino and African-American children of three generations.
Holding out hope for the future
Our public education system has not been able to evolve fairly and equally when it comes to minority students. While Latino and Afro-American communities have continued to suffer for six decades since Brown vs. Board, this exact inequity is now going to directly affect the lives of all Texans if not immediately addressed. Texans should realize that the direct economic implications of having an undereducated Latino and Black population in Texas will plunge Texas into becoming one of the most impoverished states in the union. If civil rights groups won't take the charge, then perhaps Texans should. Wouldn't it be just awesome, and a bit ironic, if Texas did what civil rights groups currently have not been able to do in leading the way toward educational equity rather than being the defendant? To add to the irony, it may be a nice white gentleman leading the charge. I have an incredible amount of respect and hope for our new Education Commissioner, Mike Morath. He's intelligent, progressive and holding institutions accountable by looking at results among students, rather than just compliance and providing the clearer path toward equity. Hope springs eternal, and my hope is that civil rights groups and Latino politicians are taking this issue as seriously as the business community and the Texas Educational Agency. That means sparing us of their empty rhetoric and getting behind a viable plan that does not leave another generation of students to fend for themselves.

Omar Yanar is founder and CEO of the El Paso Leadership Academy, a college preparatory public charter school that currently serves 180 students in the sixth- and seventh-grade level and is expected to expand to the 12th grade by 2020.