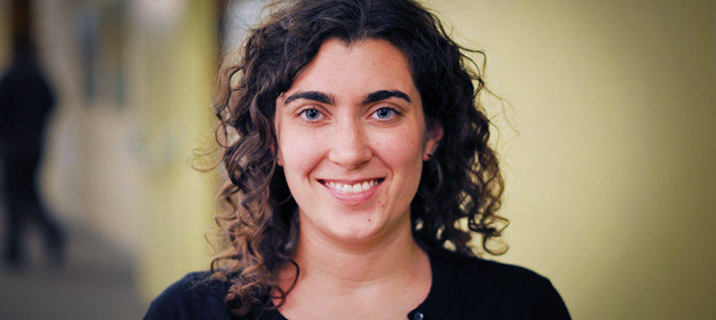 Teacher Erin Dukeshire Defends Common Core: A Response to Principal Carol Burris
Guest Post:

Erin Dukeshire is a 2011 Presidential Award for Excellence in Mathematics and Science Teaching, as well as an alumna of both the

America Achieves Fellowship for Teachers and Principals

and the

Teach Plus Policy Fellowship

. She is a Teacher Leader at Orchard Gardens, where she serves as a T3 Teacher in the schools turnaround, working with a team of teachers to bring the school from one of the lowest performing to one of the highest performing in MA.

In Four Common Core "Flimflams," accomplished principal Carol Burris critiqued Common Core standards for dictating teachers' instruction. As a ten-year veteran teacher in Massachusetts, I agree with Ms. Burris that we should avoid a federally mandated curriculum. But the Common Core is not that. In fact, designing my own curricula to meet my individual students' needs is an essential component of my teaching practice. In my experience, Common Core standards have incorporated a focus on skills and conceptual understanding for students without preventing teachers from making instructional and curricular decisions. When I compare Common Core math standards to previous Massachusetts standards (as Ms. Burris did in her Washington Post piece), I see the addition of mathematical skills required of students, rather than mandates for instruction put on teachers. Composing and decomposing numbers, for example, is a skill students need in order to understand why addition works. When they learn that we add one-digit numbers by creating groups of ten and counting the leftover ones, they build a foundational understanding of addition and place value that prepares them for more complex math later in school and life. My colleagues and I have the freedom to choose how to teach addition by decomposing numbers in drastically different ways. Choices like how to engage students at the start of a lesson, which math problems to give students, the amount of discussion versus written work, whether students will practice in pairs or together as a class, are just a few of the instructional decisions teachers will make to ensure that the lesson is best for their classroom. A Common Core standards-aligned addition lesson could take place in my school's community garden, where kindergarteners could attend to the garden, or have them working on a tablet, alongside sixth grade math buddies. The professional expertise of the teacher is still respected as she designs lessons that work for her students, but the standards clarify that students must perform math skills, not just content, to succeed. I actually find that it's easier to design a variety of successful learning experiences when the standards name both content and skills. During the past few years, I've developed several lessons around a Common Core standard that requires students to integrate text with visuals. Because the Common Core lists important literacy standards for students to develop in the science classroom, I don't spend precious planning periods guessing at how to incorporate reading into my lessons in a meaningful way. Instead, I recognize that whenever students are modeling in science, it's an opportunity to bring in a text that they can use to inform their model building or analysis. My lesson plans involving modeling and integration of text have all looked quite different, from having groups of students use a flowchart and diagram to figure out how to simulate the chemical reactions of photosynthesis, to using paragraphs of text to build a scale model of Earth's layers. These were some of the best lessons of the year for my students because I plan lessons best when the skills and content they need are well-crafted and clearly articulated in the standards. I was particularly convinced of the dual ability of the Common Core to emphasize skills and protect curricular autonomy during one of my sixth grade classes this week. Students had timed themselves passing papers around the room for a lesson that combined team-building with engineering design. When one group recorded a time of 10.84 seconds, they struggled to tell me how far away they were from our goal of ten seconds. Their guesses of "84 seconds" or "84 tenths" demonstrated a need for more conceptual work around place value. I found myself revisiting a fifth grade Common Core standard that requires students to "Add, subtract, multiply, and divide decimals to hundredths, using… strategies based on place value," because they needed to strengthen their skill of decomposing 10.84 into its component parts in order to quickly recognize how close they were to meeting their goal and complete their science task. When students work on a math Common Core standard while racing to pass papers during an engineering lesson, I'm convinced that the opposite is true: the inclusion of skills in the standards opens the curriculum for my planning, and ultimately, harnesses my unique expertise as a practitioner to open learning for my students.