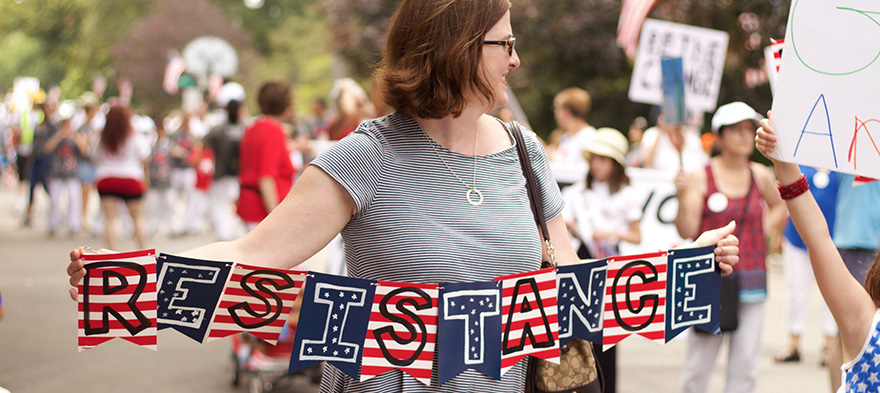 Sometimes You Gotta Check Your Teacher Friends on Their Social Justice Activism
One late Sunday evening, I was scrolling through Facebook and decided to check on one of my friends and former colleagues. I went to his page and saw lots of pictures with his wife and children in their rural southern town, some sports related posts, and a few tagged posts from other people. He had always been an advocate for justice but there were no justice-related posts on his wall for the past seven months. I considered not making mention of it, but there were four issues: 1) I know how important it is to him to have a positive impact on the world. 2) He's an educator who will help shape the minds of many young people. 3) I had not talked to him in a while and kind of missed my old friend. 4) Facebook scrolling was getting old, and I needed something else to do. I start. Me: Your social justice activism to the largest audience you have has been real silent since January 28...just saying Him: Maybe FB is my largest audience, but it may not be the audience I have the largest influence over... Me: Cop out. You can do both. I knew my comment would make him mad. I didn't care for three reasons: 1) We were friends. 2) It wasn't a lie. 3) No one else was holding him accountable for being justice-oriented, and I was glad to help. He then begins to make excuses, "I'm not sure if I should be a social justice warrior on FB or not." "I'm not a rock star like you." "I think you mistake my "silence" for inaction." "I could be doing more." I was not hearing any of that. I told him to stop making excuses and "JUST DO MORE," specifically referencing his non-use of his very viable social media platform. I inquired about if his choice not to use his social media platform is because it makes him uncomfortable or feel outcast. At that point, his defensiveness turned to victimization, "You don't even know me anymore. You're a good friend. I miss our dialogue…You don't know what you're talking about." We both know what I'm talking about. I could have left it there, but of course, I didn't. I make mention of how silent he was in the murder of Philando Castillo. He says that he might not have been using his social media at the time. I checked the Facebook receipts, and he was definitely posting pictures of his adorable kids around that time. I was met with more defensiveness. He says, "If you mistake my reason for not speaking to a specific issue as fear or unwillingness, then I fear our respect level for each other isn't as mutual as I always hoped." Again, I'm not hearing any of that. This has nothing to do with how I love and respect him as a person. We both know that. Five other really important transitions happen in this conversation:
He attempts to turn the tables asking, "Why didn't you post about Philando Castille?" I explained that the people that would see my Philando Castille post are very clearly aware of how problematic the situation was, and that he has a very different audience that needs to see messages other than what they are currently seeing. I even send him a few articles about White people's lack of exposure to issues of equity and justice.
He explains how much work he is doing with students of color and how difficult it is to have to explain injustice to his children. I give him a 'thumbs up' for his work and remind him how lucky he is to only have to explain injustice rather than endure it.
He says, "Tell me what to post." I say "Do your own work."
He makes more excuses, "But my job…", "I don't have your platform," "I don't have to use social media to make change," "I am disappointed that you think…" etc. By this time, I'm tired. I just send him an article on White fragility and go to bed.
I finally show him my hand. I tell him that I am holding him accountable not only because it's the right thing to do, but also because others hold me accountable as they should. I tell him about the many times I have recently been checked about my silence and misunderstanding of issues that affect the LGBTQ+ community. I tell him how terrible it makes me feel that I must be checked on it but how important it is that I am.
The next day, he sends me a message about how he thinks the conversation should have gone the previous day. It's a light-hearted, gentler version of our conversation. I call him fragile. Five minutes later, my phone rings. Finally, let's talk this out. I answer the phone with great enthusiasm! He's mad. Really mad. I don't think he even said "hello" before he started talking forcefully. It took everything in me not to giggle. I think he heard me snicker a little because he questioned me about it immediately. I assured him that I was listening and wanted him to continue. He did. Of the four-minute monologue (that's a long time to be listening during a traditional dialogue), I gathered these things:
He genuinely cares about issues of justice and wants to be the change the world needs. He is still figuring out how to do that effectively.
He knew I had a good point, but he did not want to admit it because he thought that it would be, "A feather in my cap."
After about 30 minutes, the conversation finally came to a point where everyone was calm and agreeable. I told him that I would always hold him accountable for his voice in all arenas. He accepted that and by the end of the conversation, he welcomed it. I also reminded him that I needed him to hold me accountable for a variety of things. After that, I thought about what accountability looks like between educators. I thought about what I hope other educators will hold me accountable for and what I will commit to holding them accountable for, a pledge that we all take, in an effort to grow and know better. This is the job we signed up to do. I once heard someone describe teachers as the guardians of the American Dream. That's a lot. Maybe even too much. But if I believe that idea is even half true, then I believe that we have a responsibility to uphold the following: "One nation under God, indivisible, with liberty and justice for all." We must hold each other accountable to it. Our students deserve it. Humanity demands it. Our nation depends on it.

Jemelleh Coes is Georgia's 2014 Teacher of the Year. She spent six years teaching English/language arts and math in both the general and special education setting at Langston Chapel Middle School. While there, she also worked as the site supervisor for the 21st Century Learning Community Afterschool/Summer Program. She is currently working on her Ph.D. in educational theory and practice with ...