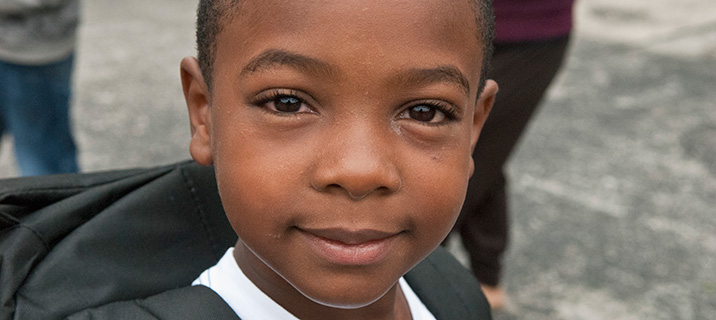 The Right School for My Child
Our raging debates about charter schools explore all the wrong questions — questions that don't matter to a charter parent like me.
Are these schools a panacea for improving public education? Are they universally better than traditional district schools? Are charters free from financial mismanagement and political gaming?
Of course the answer is "no."
In truth charter schools are a growing option that offer hope to millions of students who need every advantage in life. These free, public schools with customized learning environments that serve low-income families often rise to the top on lists among top performing schools. In my home state of Minnesota, a state with a nation-leading racial gap in student achievement, nine out of 10 of our "beat the odds" schools — those with high proficiency rates despite high poverty rates — are charter schools.
What we should be asking is why so many parents endure long waiting lists and nail-biting enrollment lotteries to get their children into charter schools?
It should be obvious. Traditional public schools work for many families, but they also leave many students without the skills to enter college or the workforce. Children of color and those from poor families are too often stuck with fewer educational choices and limited access to schools with effective academic programs.
Many charter schools open doors for parents that want smaller, safer, and more orderly environments where their children can thrive. We can argue endlessly about the contrasts between traditional public schools and charter schools, and about the abstract meaning of public education, but when you're a parent desperately seeking to keep your child on the road to college and a good life, the thing that matters most is that you have strong options available.
I became an advocate of more school choices in communities of color because I was that parent. I was an inner-city father struggling to make ends meet and determined that my son would get a better education than I did. When it looked like that might not happen, and our options ran out, the schooling issue became real.
Like many parents around me I faced a tough decision when my son was transitioning into middle school from a fantastic elementary school with great teachers, strong programs, and a nurturing environment. The available middle school choices offered only low expectations, poor outcomes, and in some cases, violence.
I applied to our district's best school, a popular magnet school with a lottery, but we were rejected. Friends who could afford it sent their kids to private schools. Others were forced to settle for the poorly performing schools they were trying to avoid. It was heartbreaking to think I would have to put my son in a school that would virtually ensure he would be less competitive.
In my frantic search for a solution I happened upon a small school called Twin Cities Academy. By all appearances it was on par with the excellent schools priced out of my reach. I remember worrying during the enrollment interview the other shoe would drop and the principal would reveal a tuition expectation I couldn't afford. The concept of a charter school, a free public school that runs differently, was foreign to me at the time. All I cared about was the fact that students like my son were successful in that school.
My son did very well. He excelled in ways beyond my dreams, especially in math. I remembered this on his first day of college and it stirred many emotions. It was clear that the path from kindergarten to college had been a fragile one, where the wrong decision could make a huge difference in the trajectory of my son's future. My son's friends who went to private school had predictable results — most did well — while those who went to the schools we avoided got caught up in discipline processes and fell behind academically. Some didn't graduate high school. None I can think of entered college.
Parents want something better for their children, to reach higher than they ever could. We all want our kids to find their special place in the world with the skills to succeed. Yet too often the path to opportunity is so narrow for kids in poor communities that hope seems like a wasted endeavor. The naysayers can grouse all they want…. I know from experience that charter schools brought hope for my family, and for many other families like mine who want to equip their children with all the skills to succeed in the mainstream economy.
Hope. That's why I'm in this fight.
Chris Stewart is the Chief Executive Officer of
brightbeam
. He was named CEO in April 2019, after formerly serving as chief executive of Wayfinder Foundation. He is a lifelong activist and 20-year supporter of nonprofit and education-related causes. In the past, Stewart has served as the director of outreach and external affairs for Education Post, ...