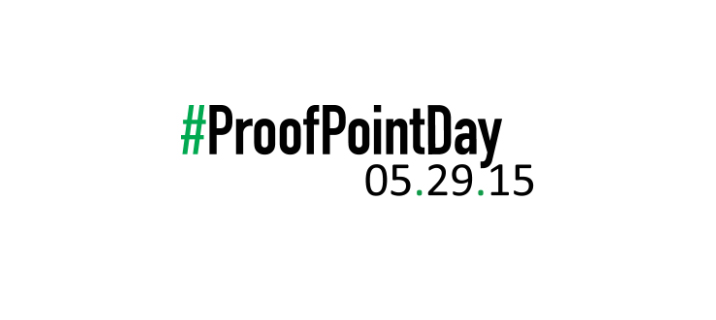 On Being First in Your Family
In support of #ProofPointDay Education Post staff share their reflections on being a first-generation college student.
When you're a first-generation student, your hopes and dreams can scald your eyes. There was pressure. So much pressure. My family expected me not only to go to college, but to be admitted to a prestigious one on a huge scholarship. My older brother dropped out of high school and was forced by our mother to return and graduate so college was a stretch for him, to put it generously. They poured all their immigrant hopes into me, to prove to themselves the move to the United States was worth all those years of uncertainty and hardship. Being a first-generation college student means accepting you will do a lot of things without help, such as filling out financial aid forms or arranging campus visits, because your parents don't know the first thing about applying to college. You have no money at your disposal, so you learn to be resourceful and hunt for scholarship contests to enter or check out SAT practice books from the library. It means cutting school in the middle of the day to write the application essay burning a hole inside you. This essay—raw, urgent, pained—will be how you convince an admissions officer that acceptance to their college will result in more than ascendance into a white collar life—it will irrevocably change who you are in ways you can only begin to appreciate years later. Yet if the path into and through college was straightforward, I wouldn't have developed the tenacity that has served me well in my adulthood. As stressful as it was worrying about where to find the money to pay for college or holding my own among moneyed peers who lived on Park Avenue, the self-reliance I built means even more to me than the degree I earned.
When I was growing up, stability was something that came and went in the blink of an eye. We lived a day-to-day lifestyle, feeling blessed when one more day passed that we didn't receive the expected foreclosure notice and when Mom was having a "good" week. My sister says we learned to function only in a state of crisis—"stable" is something I've recently adjusted to. However, the one thing that was always expected in my house was that I, the youngest of five, would be the first in my family to go to college. We didn't know how and it definitely wasn't going to be the traditional four-year route, but it was certain that I would walk across a stage. Many factors were at play as to why my family's emotional and financial solidity was rare—single mother, mental illness and skyrocketing credit card debt, just to name a few. But a major contributor was my parents' inability to earn steady incomes without college degrees. Mom knocked on casino doors looking for cocktail waitressing jobs and my dad held down a stint at nearly every local car dealership. As a first-generation student, a college degree meant stability. It meant financial freedom with a modest salary and a 401(k). It meant not having anxiety at every checkout after too many times of walking away from our cart of groceries because Mom's card was declined. A college degree means no longer living in a state of crisis.
Being the daughter of two immigrants who didn't have college degrees, there was an expectation in my home that I was going to go to college, I was going to do very well there, and I was going to figure out how to pay for it. College was the path to success, and my parents made sure that was clear. Even though my parents didn't have any experience with colleges, getting scholarships, or have the social capital to pull strings at a major university, they worked tirelessly to both instill a strong work ethic in me and to learn everything they could about how to succeed after high school. My junior year was filled with ACT preparation classes, essay drafts, and lots of, "They have dorms with boys and girls in them?!" Senior year was spent revising those essays and applications, searching for any and every scholarship available...and reminders that I was applying to the all-girl dorms. For me, being a first-generation college graduate, and in fact, the first woman in my extended family to attend and graduate college, was a really big deal. I knew, being the eldest of my siblings and cousins, that I was setting an example for my family. Wanting to set a good example for them and to make my parents proud was a driver for me when I was younger, and still drives me today.
Caroline Bermudez is chief storyteller at the Charter School Growth Fund and former senior writer at Education Post. Bermudez has been a journalist for almost 10 years. She was staff editor at The Chronicle of Philanthropy, covering the nonprofit world, with a particular focus on foundations and high net-worth giving. She has interviewed prominent business, political and philanthropic leaders ...