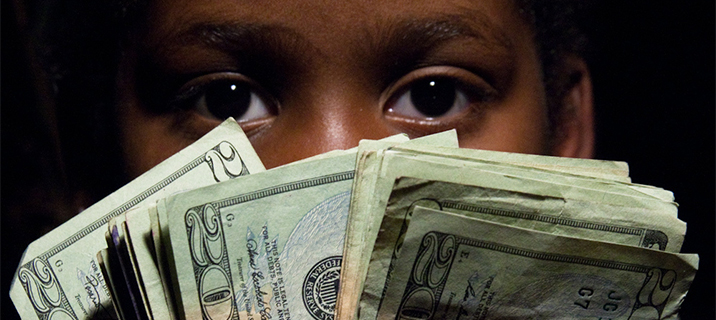 No Dollar Left Behind: How States Can Fix School Funding to Help Kids
When a school or district wants to try something new, it needs to find the money to do so. But many state education finance systems weren't designed with 21st century innovations in mind. Minnesota and Connecticut haven't had major system overhauls since 1989, the same year Nintendo first put out the Game Boy. Georgia's funding formula was passed in 1985, the year of Windows 1.0 and the first Polaroid camera. Arizona's formula dates back to 1980. Iowa's has been essentially the same since the mid-1970s. There are serious drawbacks to this legislative lag: State funds are often tied up in inflexible spending categories or are allocated in ways that disincentivize changes to the status quo. Here are a few examples of state funding systems standing in the way of creative and promising programs.
Full-Service Schools In some low-income areas, "full-service" or "community" schools have partnered with local social service providers to address the root causes of their students' lagging academic performance, such as hunger and poor nutrition. Repeated studies have shown these efforts raise student achievement, improve child health and strengthen parent engagement. Yet these kinds of services are generally not funded out of state education budgets. A survey by the Coalition of Community Schools (CCS) found that the average such school draws only 14 percent of its budget from state education dollars, and only a quarter from district funds. The rest comes from a grab bag of federal grants, private foundations, city government support, community organizations and in-kind contributions, turning fundraising for social services into a full-time job. Certain state funding systems only make this harder. Some states allocate funds for inputs, such as teachers and classroom materials, rather than for instructional costs. In states that use this framework, like Alabama and West Virginia, schools have little to no flexibility to pay for social services out of their public funds, no matter how efficiently they manage their budgets. And in states that provide no extra money to meet the needs of low-income children, like Alaska and Georgia, schools have no accessible source of funds to draw upon for social services. It is no coincidence that these states are not among the 30 or more that host community schools.
Innovative Uses of Teacher Time Public Impact, an organization focused on improving learning, started the Opportunity Culture (OC) initiative to expand the reach of the best teachers, who are then reassigned to lead multi-classroom teaching teams, rotate between in-person and digital instruction or fill other nontraditional roles, and are paid more as a result. Schools in Nashville that implemented the initiative all saw high growth in reading and math within the first two years, and teacher responses to the program have been overwhelmingly positive. However, in Public Impact's home state of North Carolina, budget rules regarding teacher positions create significant hurdles for this kind of creative reorganization. OC schools typically give up some of their faculty positions, creating room in their budgets to pay their OC teachers more. But whatever the actual amount previously budgeted for a traded-in staff position, the state will only free up the funds for the starting pay for that position, which is­ about $15,000 less on average. In some cases, the loss spread over an entire school can total $100,000 or more of its original budget, and that money reverts to the state, not the district. That makes it much harder for schools to give effective teachers deserved raises, and for faculties to organize in the way that best serves their students.
Access Through Technology In many communities, students lack access to college-preparatory courses. In rural communities, there is often a dearth of Advanced Placement classes. In predominantly black and Latino schools, students are more likely not to have core math and science courses. One solution is for states to make available a "course choice" model, under which students can supplement their educational programs with individual courses supplied by online providers. Only 11 states with course choice policies allow funding to follow the student. But even when other states allow some students to take supplemental coursework online, they will often do so by funding the programs through an appropriation that is subject to the changing of political tides, rather than integrating the option into their education formulas, or by charging school districts fees, which they may or may not then pass along to the students. Some states pay online providers less than a course unit would cost in a district setting and then pocket the difference, sending it neither to the provider nor to the student's home district.
Change Is Needed Now
The handful of states that have tackled school funding reform more recently have moved in the direction of greater flexibility for local schools. California's Local Control Funding Formula, passed in 2013, eliminated about 80 designated categorical funds and consolidated them into a per-pupil allocation that can be spent in response to local needs. Rhode Island's 2010 formula is similarly structured so that the funding attaches to the student, not the line item. But too many of our states are well behind on this issue—in some cases, about 40 years behind. Our elected officials often cite the importance of schools imparting 21st-century skills. They should meet educators halfway with 21st-century funding systems.

Zahava Stadler contributes to policy research, analysis and communications at EdBuild. An earlier version of this post appeared on EdBuild as Time For A Reboot.
Zahava Stadler is project director of the Education Funding Equity Initiative at New America and has researched and written on school finance reform for Education Trust and EdBuild.