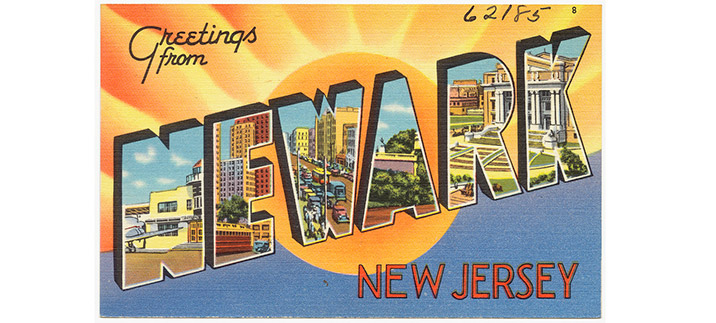 Newark's Woes Go Way Back
News from Newark Public Schools is alarming. Earlier this month state legislators who sit on New Jersey's Joint Council of Public Schools tag-teamed an all-out assault on Superintendent Cami Anderson: "You need to get your house in order," sniped Senator Ron Rice; "I'm so angry," said Sen. Teresa Ruiz; "You make the assumption that you are the sharpest tool in the shed," taunted Assemblywoman Sheila Oliver. Afterward, Newark Mayor Ras Baraka sent a letter to Anderson demanding her "immediate resignation." Earlier in Anderson's tenure, the School Advisory Board unanimously issued a no-confidence vote and a week later the City Council unanimously approved an otiose moratorium on all school-reform initiatives. The Newark Teachers Union pronounces defiantly (if illogically) on its homepage, "Cami's height of hypocrisy and indifference towards the work that teachers do has reached an all time low." What we've got here is a kind of inverted cult of personality, a superintendent-as-villain meme, convenient for tweets and screeds and political pandering but useless as a strategy for thinking about how to improve educational opportunities for Newark's 40,000 students. But let's be fair. A casual observer of school district news could be forgiven for concluding that Newark's educational dysfunction sprang, like Athena from Zeus's brow, fully formed upon Superintendent Anderson's appointment three and a half years ago. A little history is in order: In other words, Newark's academic woes are decades in the making. This sordid history doesn't preclude fair criticisms of a leader's efforts at district improvement, but target practice is unproductive. After all, superintendents come and go; the average length of a school superintendent's tenure in New Jersey is about three years. So let's get off the anti-Cami bandwagon, and start thinking about what Newark leaders need to do to provide access to a thorough and effective education system for all Newark students. First, let's agree that Newark has a long way to go toward providing that shared goal. Despite 20 years of state control and a full-court press of resources and oversight:
Sixty-one percent of high school students at West Side High School fail the state's basic skills test in math.
Forty percent of students at Barringer High School fail the state's basic skills test in language arts.
Four out of 10 Newark Public School students never graduate from high school.
District fiscal managers, despite the city's $900 million annual operating budget, will continue to confront difficulties, especially as families clamor for seats in some of the country's best charter schools. (At last count, there are about 10,000 Newark students on charter school waiting lists.)
Second, let's agree that Newark is in the midst of some promising initiatives. One Newark, a universal enrollment plan, provides parents with choices among almost all district public schools, charter and traditional. Like any new program, One Newark has kinks to work out because it's less than a year old. The Common Core State Standards are now fully integrated into the district's grade-by-grade objectives, raising expectations for instruction and learning. Graduation rates are slightly up. Third, let's recognize that the long history of dysfunction within Newark's school system is merely an echo of municipal corruption. Every Newark mayor since 1962, except for Cory Booker, has been indicted for crimes committed while in office. Last week former mayor Sharpe James, just released from jail, argued in court that "paying a criminal defense lawyer is a regular and necessary expenditure for a public official in New Jersey." Hyperbolic, but true for Newark. Improving Newark's schools won't happen without improving the city leaders' integrity. And that goes for the state and local legislators too, who appear determined to poison the (shallow) well of future school leaders. Currently, the job description of a Newark superintendent apparently includes a willingness to be viciously excoriated in the Statehouse. Seriously, who would want that job? State legislators and local leaders need to keep their eyes on the prize: a high-functioning district that provides students with educational equity. The attainment of this prize will require a series of school superintendents who embrace systemic changes and aren't afraid to confront those decades of corruption described by scholars and civil rights leaders. It will require long-term strategic plans, not transient sound bites. Newark's schoolchildren deserve better than they're getting now. And I'm not talking about Cami Anderson.

Laura Waters writes about New Jersey education politics and policy for WHYY's Newsworks, NJ Spotlight and on her own blog, NJ Left Behind. An earlier version of this post originally appeared on NJ Spotlight. She is a mother of four and has been a school board member in Lawrence Township, New Jersey, for 10 years.

Laura Waters is the founder and managing editor of New Jersey Education Report, formerly a senior writer/editor with brightbeam. Laura writes about New Jersey and New York education policy and politics. As the daughter of New York City educators and parent of a son with special needs, she writes frequently about the need to listen to families and ensure access to good public school options for ...