I Went to My Former Kindergarten Student's Wedding and I Cried
Twenty years ago, North Carolina teacher Ann Davis won a prestigious national honor called the Milken Educator Award, the so-called "Oscar of Teaching" as described by Teacher magazine, which recognizes up to 40 top educators every year across the country with a $25,000 prize and career opportunities. Like Ann, the winners are usually in the early or middle parts of their careers, recognized not only for what they've already accomplished but also for the promise of what they will achieve in the future. In this three-part blog series, Ann reflects on the three phases of her career and the influences that encouraged her to pursue teaching and inspire excellence among even her most vulnerable students. Read the first and second part in the series here.

There is nothing better than discovering I have made a difference, no matter how small, for any one of the students I've met in almost 30 years of teaching. Just this past spring I cried at the out-of-town wedding of a beautiful young lady I'd first met years ago, when she was just a kindergartner living in the housing project across from the school. Victoria was an extraordinary little girl with a huge smile and a fierce determination to be the best at everything. Victoria joyfully learned everything we threw at her in fourth and fifth grades, and there was nothing that she found boring. She was the top "accelerated reader" in the school those years, successfully reading more pages in books of a greater challenge level than anyone else. I had taught Victoria's older sister and brother before her, and later, I taught her younger sister as well. I got to know her mother and felt close to the whole family throughout the time the children were in elementary school. Inevitably, I lost touch with the family. I moved to a new school and and they moved across town. In my first year teaching high school, I was thrilled to find her name again on my class rosters for two periods each day, in AP English and in French. The next year, I was able to write her college recommendation letters with much more perspective than usual, having witnessed her growth and knowing her family for so many years. I celebrated with her when she got into her top-choice college, the engineering program at one of our state universities, then later, enjoyed coffee with her when she'd come home during breaks from her graduate studies. What a joy all these years later, to watch her marry and see her pursue a fulfilling STEM career, six states away from the neighborhood where I first met her.
A Piano and Some Sheet Music
This coming year, I expect I will shed even more tears at the graduation of another student from that same neighborhood, who like Victoria made an incredible impression on me during those early years. I taught Braxton all throughout elementary school, and can still remember all the days when he came to my room after school, to sit and talk with me while I straightened the classroom. As we chatted, he insisted that I draw him a keyboard. Braxton loved music, and when I took the students to the multi-purpose room and played the piano so they could sing, he watched everything I did. Apparently, his mind was working in ways I had not suspected. He took home that sketch of the keys, white and black, with their Es and Cs and F#s written on them, and the next day, he came back before the school bell rang. He brought me four pieces of notebook paper, where he had written out all the lyrics to his favorite hymns from church, and he had put the notes above the words. We walked across the hall and sat at the piano, where I tested out what he'd written. It was spot on, and I knew then that Braxton was going to make music in his life. Talking with his mother and grandmother helped Braxton get a keyboard and lessons. By the time he was in fifth grade, he was playing at weddings. Soon after, he was youth music minister at his church. I also wrote his college recommendation letters even though he had moved and finished high school in a different town, and we stayed in touch throughout his undergraduate years as a merit scholar at one of the most prestigious private universities in the nation. Now he is in his last stretch, earning his Ph.D. in music from another top university, over 800 miles and five states away from where he grew up. Often, during our phone conversations over these last few years, Braxton would tell me, "Mrs. D, I sometimes still pinch myself to make sure this is not just a dream." What an amazing reward his doctoral degree will be, for Braxton, for his family, and for all of us who believed that our children could achieve whatever dream they wanted to pursue.
Pushing Them to Dream Far and Achieve Much
Now, my classes look quite different from those I taught in the first half of my career. At Rocky Mount High, I teach International Baccalaureate French and English, and my classes are tapestries of diversity. The students come from varied backgrounds and bring a richness of experiences along with multiple perspectives. And though I may not be striving to help the students reach beyond their neighborhood, I am still pushing them to dream far and achieve much, even when it may seem impossible, they are still challenging me to think of new ways to pique their desire to learn. One has just finished her master's in public health at a University in Texas and has decided to follow her dream of being a pediatrician, in spite of the difficulties she had to face along the way due to her undocumented status. One has just finished his residency at Duke, and another has been working on a vaccine for Zika, and still another is leaving for university in Paris this fall. And the joy is still great when they come to visit or they write me, and when I see that these lessons still resonate with them. Over the course of my career, I've come to recognize one inescapable truth: I never planned to be a teacher, but I guess I was meant to teach.

Photo of former student Victoria and Ann Davis.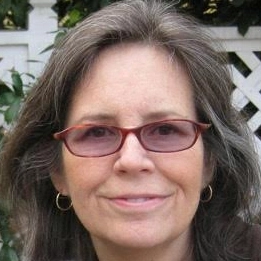 After many years at the elementary level teaching French, Title I reading and technology to fourth and fifth graders, including academically gifted students, and after working as testing coordinator, Ann Davis spent two years at the middle school level teaching eighth-grade English before making one more leap to high school AP and IB English and French. Davis earned National Board Certification ...