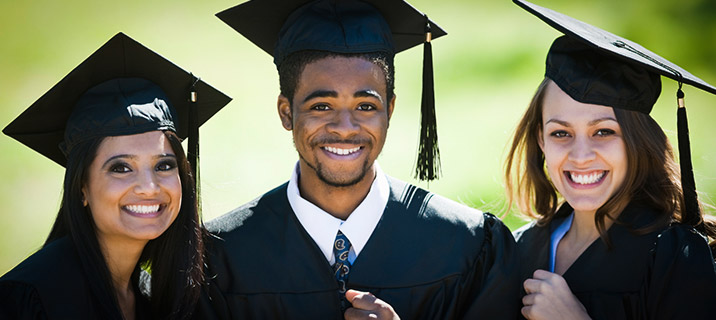 College Readiness and College Affordability Are Critical to Our Success
Over the past 70 years, UNCF has raised a total of $4 billion and assisted 430,000 students to go to college, because we know that a college degree is the best path to achieve a middle-class life and stable employment. College graduates earn a million dollars more over their lifetime, and are more likely to be employed than high school graduates. Today, black students are pursuing college in record numbers. The number of black students in all levels of postsecondary education has topped four million. Last year, black students represented 14 percent of the higher education population, slightly more than our share of the American population overall. Applications to our historically black colleges and universities (HBCUs) continue to grow at a strong pace. Many black students, particularly first generation college attenders, choose HBCUs because they know that these schools will embrace and encourage them and help ease their anxieties as they begin the unfamiliar journey to become the first college graduate in their family. And they know that HBCUs have been successful at graduating students in the fields of education and STEM (science, technology, engineering and math), and that HBCUs send large numbers on to earn graduate and professional degrees. In addition, black student enrollment continues to inch up at highly selective public and private colleges and universities. The University of California's Berkeley campus has a strong record of seeking out low-income students of color, and this fall Harvard University is welcoming its largest class of black first-year students ever. Despite the good news, low-income students face two daunting barriers: college readiness and college affordability. Much more must be done to address both. According to a recent study by the American College Testing Program, just 34 percent of black high school graduates are ready for college-level English; 14 percent are ready for college-level math; and 10 percent are ready for college-level science. Only 5 percent are "college-ready" in those three subjects, plus reading. About 20 percent of young African Americans between the ages of 25-29 earn a bachelor's degree. Because of these numbers, UNCF supports systematic improvements in preschool through high school to ensure that more black and low-income students graduate high school prepared to succeed in college. Even if many of our young people opt not to pursue a college degree, it should be their choice rather than our failure to give them the education they deserve. I share the goals of Education Post and other education advocates calling for higher standards, school and teacher accountability and high-performing charter options. All students need to move beyond basic skills and memorization and toward rigorous lessons that develop the higher-order thinking and problem-solving skills demanded in today's workplace. Our students need to clear the high bar set by the Common Core State Standards, so they're prepared to enroll and succeed in credit-bearing college courses—and not get stuck in remedial courses that discourage persistence, prolong attendance, and increase the cost of earning a degree. I support the fair and reasonable use of standardized tests. They help parents and teachers understand whether students are learning, illuminate their strengths and weaknesses, and reveal whether they are prepared for success by the time they graduate. Assessments are needed to support an effective teaching and learning cycle in which educators assess student mastery, teach to build skills and knowledge, reassess students and use the data to continue to plan future and further instruction. Tests, however, should not be used to limit expectations and opportunities for children of color and from low-income families, but to help them get better. We also need to create more great school options, especially in neighborhoods where the only choices are historically low-performing or unsafe neighborhood schools. Those options should include high-performing charters with a track record of results serving our most vulnerable children. But even when black students graduate high school better prepared for college, they still face financial barriers that discourage some from attending, cause others to drop out, and leave many graduates saddled with a mountain of debt. UNCF is aggressively raising private scholarship funds to keep pace with increased demand from low-income students who have worked so hard and sacrificed so much to get to college. Last year, in fact, we provided $100 million in scholarships to more than 12,000 students enrolled in 900 colleges nationwide. But, for every student who received a scholarship, nine others were turned down and too often these students have nowhere else to turn. If America is to ever improve college completion rates, we must reform federal financial aid programs to increase grants and reduce low-income students' reliance on loans. At every level of our system of education, our goals should be aligned: let's first of work together to support needed change and investment in P-12 education; let's also encourage more Americans to invest in private scholarship programs for low-income students; and finally let's change student aid policies in Washington so that college remains a pathway to success instead of a risky plunge into debt. With an equally robust commitment to college readiness and college affordability, our generation can fulfill its promise to our children and ensure that all of them have the education they need to go to college if they choose and the resources they need to finish.

Photo courtesy of UNCF.

Since 2004, Michael L. Lomax has been president and CEO of
UNCF
, the nation's largest private provider of scholarships and other educational support to African American students. He is a leading advocate of college readiness—students' need for an education, from preschool through high school, that prepares them for college success. Under his leadership, UNCF ...