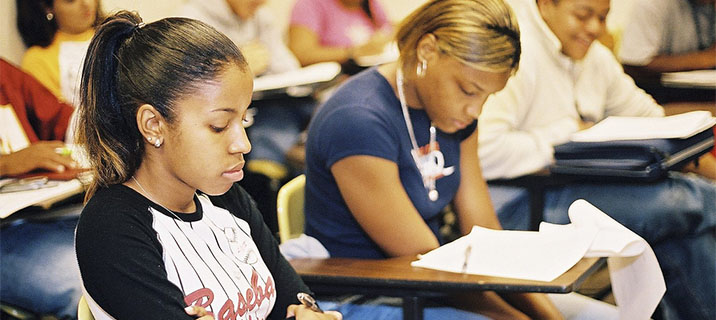 Another University Lost to Standards vs. Diversity
Diverse student bodies make for a more enriching learning experience, and top-tier institutions should continue to aim high when it comes to improving its campus mix. But lowering the admissions bar is not a solution worthy of the universities or our students. I remember listening to oral arguments before the Supreme Court in the 2002 case of Grutter v. Bollinger. In Grutter, the Supreme Court considered a challenge to the University of Michigan's affirmative action policies in its law school admission process. Justice Scalia, not a fan of affirmative action, posed the following question:
Nonetheless, Michigan says, 'We want an elite law school.' Now, having created this situation by making that decision, it then turns around and says, 'Oh, we have a compelling State interest in eliminating this racial imbalance that we ourselves have created.' Now, if Michigan really cares enough about that racial imbalance, why doesn't it do as many other State law schools do, lower the standards, not have a flagship elite law school, it solves the problem?
At the time, I was astounded at how brazen Scalia was in implying that students of color were not capable of meeting a higher bar, that universities had to choose between a more racially diverse student body or higher standards, but they couldn't have both. That same argument reared its ugly head last week when George Washington University announced it would no longer require college applicants to take college admissions examinations like the SAT and ACT. While well over 100 universities have already adopted this policy, George Washington University is the largest university on U.S. News and World Report's annual college rankings to do so.
Following the Logic
The university provided a familiar rationale for dropping the tests; it wants to diversify its student body and claims that the test may be a barrier to potential applicants who have great high school academic records, but low scores. Since lower scores usually correlate with a student's family income, some fear the testing requirement may be unfair to low-income students. And besides, high school GPAs are arguably a better predictor of a student's potential college success. I don't think that tests are the only valid measures of a student's academic ability, but why should universities have to lower their standards? They're responding to the false choice articulated by Justice Scalia. But they're also responding to the unfortunate reality that underlies Scalia's perverse logic: low-income students and students of color are disproportionately unprepared for college. George Washington University is throwing up its hands. It cannot count on the K-12 system to produce a sufficient number of competitive candidates from disadvantaged backgrounds. And the more elite the college is, the greater its diversity problem. Dropping the test requirement is unlikely to impact the students who would make universities more diverse. Sure, applicants can be evaluated without test scores based on their high school transcripts but how many of the students who do poorly on the SAT have had a well-rounded and rigorous experience in high school? Do we think we'll find these students among our most disadvantaged populations attending struggling schools in large numbers?
Not Solving the Problem
Nearly two-thirds of African-American students are not college ready according to a joint report by ACT and the United Negro College Fund. The College Board finds similarly abysmal gaps in college readiness. High school transcripts explain the story. Forty percent of New York City high schools do not offer the core combination of college-prep math and science classes: algebra II, chemistry and physics. And this isn't a problem unique to New York City. Moreover, if a university wanted to do something about diversifying its student body, it might focus first on diversifying its graduates. While finding ways to get more disadvantaged students enrolled in college is a good thing, the data is very clear that far too many of these students, even those who are high achievers, do not obtain their degrees. Whether that's because these students aren't prepared for the rigor of college or because they feel isolated and out of their league on a campus filled with predominantly wealthy, white colleagues, it's a serious problem. Lowering the bar won't solve the problem. Instead of throwing up their hands, we need great universities like George Washington to lead in calling for higher standards, more rigorous coursework, and holding schools, educators and policymakers accountable for a public education system that doesn't prepare kids differently depending on their background or their neighborhood.

Eric Lerum has been working on public education issues for over a decade. Most recently, he led the policy efforts at StudentsFirst as the vice president of national policy.

Photo by U.S. Department of Education.

Eric Lerum is the vice president of growth and strategy for America Succeeds, where he leads the organization's efforts to amplify the business leader voice in support of improving public education. Eric has over a decade of experience in strategic planning, partnership development, and advising state and local policymakers regarding public education issues. Most recently Lerum led the policy ...