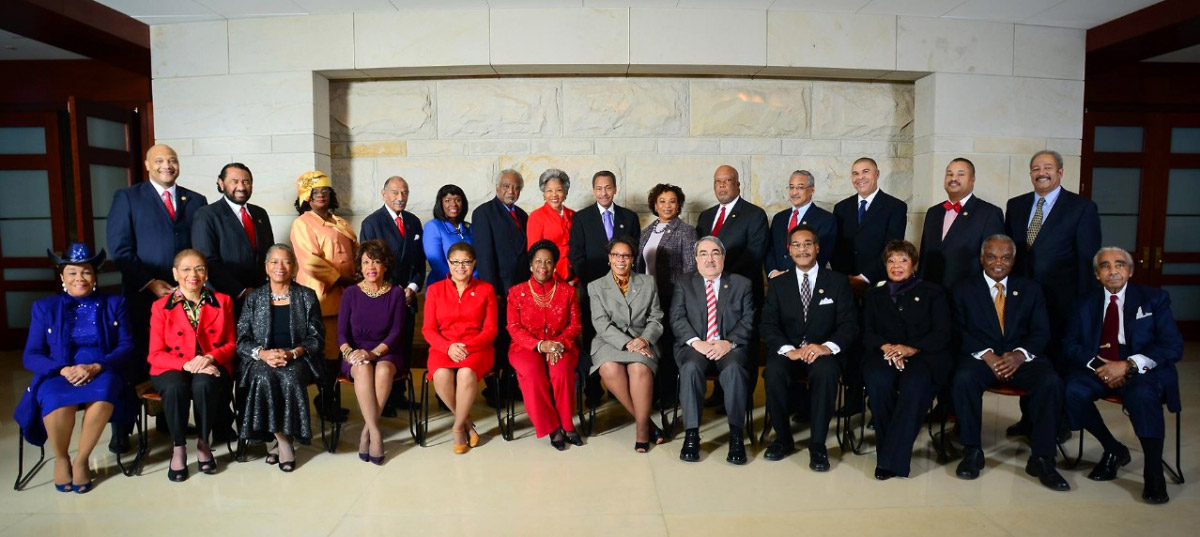 A Missed Opportunity for Education at Congressional Black Caucus Legislative Conference
There should be a law that demands whenever a panel discussion about public education is assembled, it must include people who have either successfully educated black children or at least believe it can be done. That's my big takeaway after suffering through several education "brain trust" sessions at last week's Congressional Black Caucus' 44th annual legislative conference. Experience has taught me not to expect much more than unduly safe positions from the CBC on education. They have never been reform trailblazers. There is even research indicating that legislators are more likely to support education reforms when they think white children are failing rather than black children. That includes black legislators. Most legislators in the CBC have constituents desperate for quality school options, but few in the black caucus have stood up for charter schools, opportunity scholarships, or school choice in general. While they send their own kids to private schools at high rates, they rarely support choice for the rest of us. Why? If the rule of American politics is "follow the money," then it's important to note the education tract of sessions were sponsored by the American Federation of Teachers and the National Education. And, as Dropout Nation journalist RiShawn Biddle has pointed out, the AFT gave $80,000 to the Congressional Black Caucus Foundation last year. Perhaps that money buys an all-access ticket to black rooms where black folks can be sold on the backwards idea that black families and children are so deficient we can't expect schools to work until we apply some incipient "fix" for poverty. On one panel Howard University professor Ivory Toldson pointed out that many of the data points (e.g. black graduation rates) we hear to support school reform are misunderstood. It isn't as bad as we think, and we can't fall for the idea that there is a crisis in education. He asked the crowd why would we allow "radical reforms" to root in our cities when people would never stand for them in the suburbs. It's a clever anti-reform question with a simple answer: suburban kids are not three grade levels behind. If they were, things would get medieval in a split second. On another panel Andre Perry, Dean of Urban Education at Davenport University, was asked about the California teacher tenure lawsuit that demonstrated in court the fact that "grossly ineffective" teachers were reducing the life earnings of children of color, and more specifically Judge Rolf M. Treu's finding that the problem violates the civil rights of students—and "shocks the conscience." Perry deflected and said the finding is "insufficient." He argued schools are about jobs, switching focus to post-Katrina school reform in New Orleans: "I feel children's civil rights were violated by firing 7,500 teachers." That was symbolic of the CBC and some in the black middle class who want strong schools for their own children, but want schools for poor kids to be more about protecting jobs for career teachers than accelerating student learning. On the same panel Zakiyah Ansari, advocacy director for the AFT-funded Alliance for Quality Education, discounted the connection between teacher employment and the student civil rights. She said if we want to address ineffective teachers we need to "look at budget cuts," the problem of "teaching to the test," and the need for meaningful "professional development." She went on to liken school reform to voter suppression, assailed education reform for the "villainization of teachers" with the purpose of "privatizing our schools," and then dissed Teach For America with the weathered claim that "five weeks of training" is no way to serve our kids— Mathematica studies be damned. Panelists offered a familiar set of solutions: expand early childhood education, wrap-around services, parent education and "supports" for families that are in trauma—the usual things people point to when they want to sound compassionate without staring the problems of K-12 education squarely in the face. Poverty is a teacher unionist diversion tactic, and the CBC's "education reform working group" also uses it to divert attention from the need for reform. The working group's website is transparent about its belief that poverty is the real problem in public schools. Given the painful set of social, political and economic problems that stem from misfiring school systems, shouldn't we expect our elected officials to use their pomp-filled policy conference to break ground on our most important issues? Shouldn't their 10,000-person policy gathering tread a little lighter on the black tie affairs and more on illuminating sessions that offer real strategies for improving public education? Which gets us to the real problem with last week's massive exercise in missing the point. In one of the largest gatherings of black community members and policy makers there was no representation of high performing black K-12 schools that are beating the odds and getting the majority of their students to college. According to the Education Trust the percentage of black 8th graders scoring "below basic" on NAEP math has dropped between 1992 and 2013 from 81 to 49 percent, and at the same time the percentage scoring "proficient" or "advanced" has gone from 2 to 14 percent. Obviously something about school reform is working. Where were the panelists who have made those strides raising black student achievement? Where were the leaders operating the many schools that are succeeding with poor black children? Are we to assume by their absence that the CBC isn't interested in providing proof points for the idea that our children, even the ones living in poverty, can learn at high levels? I certainly am inclined to respect my elders as I write this. Many in the CBC have given their lives to public service and civil rights. At the same time transactional politics are killing their education agenda, which in turn is killing the rest of us. Maybe next year CBC planners can highlight fewer PhDs who write politically insulated articles about the dangers of school reform, and more public education leaders who are saving us every day in schools that work for our kids. It's just a thought.
Chris Stewart is the Chief Executive Officer of
brightbeam
. He was named CEO in April 2019, after formerly serving as chief executive of Wayfinder Foundation. He is a lifelong activist and 20-year supporter of nonprofit and education-related causes. In the past, Stewart has served as the director of outreach and external affairs for Education Post, ...