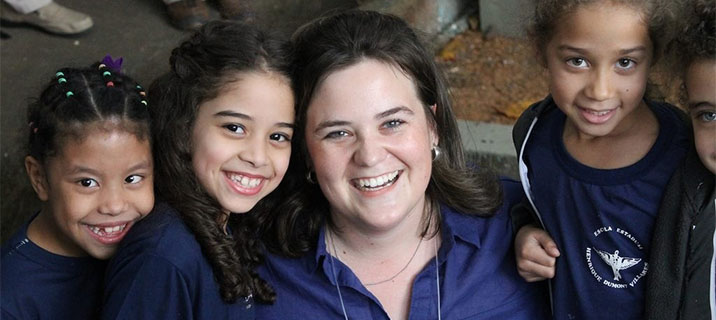 5 Tips to Give Your Teacher Leaders the Support They Need
More often than not, teacher leaders are left with little support when they need it the most. Establishing credibility for leaders in any organization is crucial, but teacher leaders, specifically, have a unique set of challenges. Teachers who choose to step up and lead their peers usually don't do it because they want power, fame or to climb the corporate ladder. Rather, they want to broaden their impact, because someone at some point made them feel like they had something that was worth sharing with others. However, the people they lead are just like them, holding the same set of expectations. Most importantly, teacher leaders—whether instructional coaches, interventionists, specialists or coordinators—are not administrators. In non-educator code that means they have no authority. But, I thought it wasn't power they were after, you say? Well, it's not, but as it turns out, trying to enforce expectations with no accountability can be challenging. However, it can be done, and it can be done very well. So, what's the secret? The secret is to be a leader that others want to follow. It's the administrator's' job to first, choose someone that you want to support in that role, and second, to actually support them in that role and encourage others to follow them. For others to do this, leaders must establish credibility, and they need your help. Here's why it's so important:
It creates a unified front between the teacher leaders and the administrators. There's nothing greater than hearing your boss say to a group of colleagues, "You know what you're doing." It makes that person feel valued; it instills confidence in them; and it makes them respect and appreciate their leaders.Giving them support is the greatest gift you could give. As a result, the initiatives and vision that administrators want to implement will be encouraged by their teacher leaders, because they appreciate and trust you and feel empowered to do so.
It relieves stress within the organization. Whether it be a veteran to your organization or a new hire who was chosen for the leadership position, that person has experience, skills and talents that uniquely qualify them for the position. Don't leave the organization guessing about what those qualifications are. Share them! Tell your staff why this leader is fit for the position. This saves the organization the time of guessing or researching to try and calculate their worth or reason they were chosen. Help everyone by sharing their strengths and how those strengths can help the organization grow.
It allows others to follow with ease. It's easy to follow someone that his or her boss follows. There's little choice but to grow with the organization under their lead. On the contrary, it's easy to ignore and dismiss leaders for which their boss shows no respect or trust. Their impact depends greatly on you and the capacity of influence you give them. Leverage those leaders to incorporate the school's vision, and make it known that you support their efforts of doing so.
It enables the leaders to do what they need to do—lead. In addition to their classroom duties, teacher leaders shouldn't have to spend their energy proving their knowledge and talent to others. Though this is inevitable in some situations, it would be nice for them to have some help. At the beginning of their journey into leadership, be sure to vocalize their strengths. When this happens, the leader will have time to work on their tasks with ease.
Their job is hard enough as it is—they need you. Many would argue that the role of a teacher leader is the hardest one that exists in the educational realm. In fact, more times than not, these people are sometimes highly respected outside their organization, but not within the organization in which they lead. Whether that is because their talents are kept secret or their talents are resented, this is largely due to administration and the culture that is led. As you know, leadership can be isolating. Help them overcome that by building them up, encouraging them, and consistently stating their worth to others in such a way that is aligned to your vision.
Administrators have a tremendous resource in these individuals. They should use teacher leaders as leverage to carry out the school's vision. Laying a foundation of trust in the form of credibility is a great way to start.

Loryn Windwehen is an eighth-grade science teacher and department coordinator at Jefferson Middle School in San Antonio, Texas. She has been teaching for nine years.

Photo of Loryn with her students courtesy of Loryn.

Loryn Windwehen is an eighth-grade science teacher and department coordinator at Jefferson Middle School in San Antonio, Texas. She has been teaching for nine years. Windwehen was named the 2012 Overall Teacher of the Year for NEISD, 2012 Region 20 Secondary Teacher of the Year in Texas, received the 2012 Kens5 ExCel Award for Excellence in Education, and was selected for the America Achieves ...