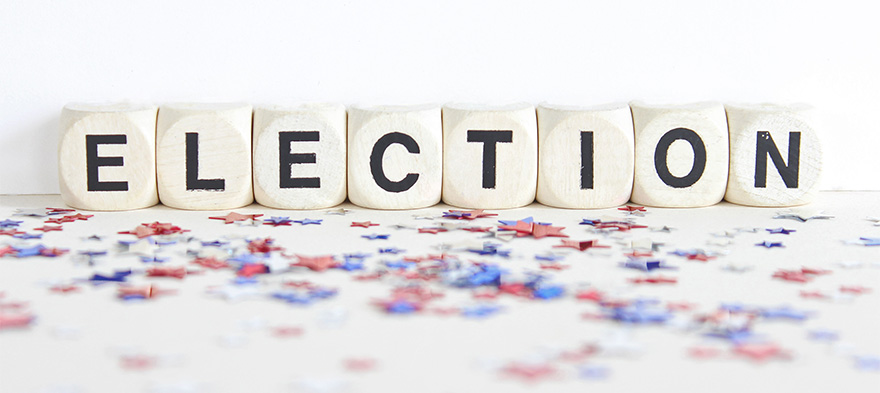 4 Things Every Teacher Should Do to Help Students Move Forward Post-Election
This election season was loud. It was polluted. It was a cacophony of sound that, despite all of our best efforts, could not be avoided. We shuddered at what we saw, and we winced at the language. And we wondered, as parents, how to frame for our children what was happening. We wondered, as teachers, how the noise pollution, how the dust would settle on our students. What would be our role as adults, as parents, as teachers to wade through it all and reassure students who were uneasy that all would be fine in the end? Teachers had a difficult task the day after the election. We walked into our classrooms knowing that students would be ready to talk, that some would have questions, that some would be silent and confused, that some would be elated. As educators who teach a diverse population of students, we knew that we had to be prepared to temper those conversations and to quell the fears that many of our immigrant students had already expressed pre-election day. The challenge in this is that teachers had to be extremely skillful at putting aside our own opinions regarding the outcome of the election to let students know that they had a right to their opinions and emotions. Amos Bronson Alcott said that "the true teacher defends his pupils against his own personal influence. He inspires self-trust." Post-election day, there are a number of things that teachers can do to help students to move forward and to teach them how to trust.
1. We Must Be a Filter for the Pollution
This presidential election was particularly fraught with erroneous information that often made the truth so much more cloudy and difficult for students to understand. Students at our school asked questions about African-American students going back to Africa. One commented to a friend that if Donald Trump decided to make Black people slaves again, he would allow the friend to work in his fields. Others said that we would all have to turn over our guns in a Clinton administration. It is our duty as teachers to be a filter and not a funnel. If students are confused and too young to understand much of what is happening, we have to listen to them and then calm those unwarranted fears. If they are older, we have to model for them how to evaluate primary sources of information to get closer to the truth. We should never funnel our own beliefs, however, and pour into students what we believe to be right. It is difficult, even for adults, to wade through the muck of an election season, so we have to be a positive filter and model the separation of truth and fiction with the objectivity our students deserve.
2. Allow Them to Talk
Teaching is not a linear entity. Therefore, despite our efforts to plan our lessons for the weeks ahead, there are times where we must use our own discernment as professionals in order to bob and weave in tandem with the mercurial nature of the world's teachable moments. Sometimes history can't wait, and our classrooms are often the only safe space for our students to engage in valuable dialogue on what they are feeling in the wake of pivotal moments. This election season was one of those pivotal moments. Allowing students the time to talk it out not only creates an opportunity for them to gain insight from their peers, but it also allows us as educators the opportunity to redirect them in how to appropriately communicate—to voice their frustrations, angers, or fears while allowing them to overcome them, to stand firm in their convictions without infringing upon someone else's right to do the same. There is power in relevantly timed, in-the-moment discussions. Students will leave not only feeling informed but valued and empowered by the fact that we think enough of them to press pause, if only for a moment, to hear their perspectives.
3. Validate Them
This rhetoric of this election season led students to talk more about deportation. They also came to school wanting to talk about treatment of women, the disabled, immigrants, and minorities. Students started conversations with, "Did you hear?" It was an election season in which students who are from the inner city felt as if they were all thought to be hopeless, uneducated people. Students with disabilities who we work to include in our classrooms wondered if they would be mocked again. Students of diverse backgrounds and religions worried about being stereotyped. Teachers heard all of these concerns. Since we know that we cannot do anything about what students heard during the presidential campaign and have no idea about what they will see or hear going forward, we can at least let them know that they are all valuable. Knowing their own value will help them to combat any rhetoric that goes against all of the positives they have learned about themselves and others. Girls, immigrants, the disabled, minorities, Muslims, are all valuable to our country. Teachers have to not only make that known with our words, we have to model it by making the classroom a safe place for all students.
4. Teach Empathy
One of the most difficult lessons we all must learn is empathy, yet, it's also one of the most difficult to teach. Recently in class several students fell asleep during a lesson involving the Holocaust. After waking all the students and scolding them for being insensitive to the memory of millions of victims, one sleepy eyed student merely shifted his arms under his head, and replied, "I wasn't there. What's that got to do with me?" That was such a crushing statement because it had everything to do with him—with all of us. As the oft-quoted line from Dr. King's, "Letter from a Birmingham Jail" states, "Injustice anywhere is a threat to justice everywhere." We must remind our students that humanity does not begin and end with their respective experiences alone, that just because they may not be able to see or understand the fears and concerns of those around them, doesn't mean that they don't exist. Crafting a classroom culture of empathy requires transparency. Provide students with relevant historical material so that they can better understand the root of people's concerns. Yet, above all else, after the immediate fallout from the election begins to wane, remain consistent. Empathy is not a beanstalk we can magically cultivate overnight. Some students will begin to understand sooner than others. Yet, encourage students to actively work towards showing compassion throughout the entire school year. Assert to them that it's an investment we can't afford not to make.
Our Task
That is the task. That is what we must always do. When students are worrying too often about the state of the country, teachers must listen, talk, validate them as individuals, and teach them to listen and to be respectful of diverse perspectives. Here is the power that teachers have: We can use our role to create classrooms that reflect what society should be. If we model for them respect of diversity and show them how important it is to examine multiple perspectives, they will leave our classrooms and reflect those behaviors. They will wade through the noise to hear the truth. They will push back the stagnant and unexamined ideas to view multiple perspectives. They will become the kind of citizens who will thrive regardless of the problems the country may be enduring. As a matter of fact, they will be the ones to solve them.

Brittny Ray-Crowell teaches sophomore and junior AP English at Texas High School. A Fulbright ETA recipient, she taught English at Triamudomsuksa School of the North in Phitsanulok, Thailand. In 2013 she was named Richwood High School's teacher of the year in Monroe, Louisiana. Ray-Crowell is a feature writer for ALT and Four States Living Magazine and recently served as a co-organizer and ...