Essay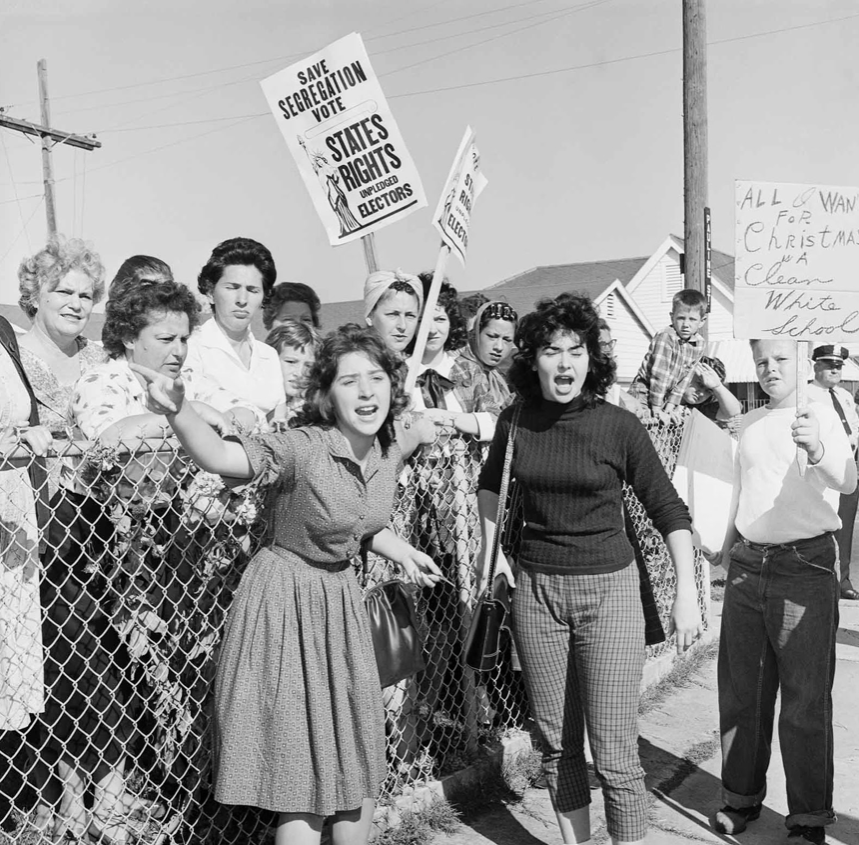 'Jane Crow: Then and Now' Tells the True Story of White Women as Mothers and Teachers
Could it be that one of the greatest obstacles to educational justice in the United States lies in the mindsets—conscious or not—of white women as mothers, voters, and educators?
Our deeply-rooted cultural portrayal of white women as good, kind, pure and in need of protection from harm obscures the reality that white women are humans who have blind spots, exercise power to pursue their self-interest, and can get defensive when held accountable.
In a country where two-thirds of women voters are white and 61% of public school teachers are white women, those human failings and biases have real consequences for Black and Brown youth.
"Jane Crow: Then and Now" tells the true story of how white women—as mothers and teachers—have historically used their position to perpetuate systems of oppression, and how that history remains alive and active today.
At the same time, we celebrate the allies in history: the white women accomplices who bucked the system and worked to provide just education to Black and Brown young people, sometimes at great personal cost.
For white women—myself included—to move forward, we must first clearly see where we've been as a collective group.
We have gathered historians, journalists, teachers, and moms to share their research, reporting, and reflective essays on this essential—and sensitive—topic. We also have a Resources page with further reading, listening, and toolkits for you to share in your communities.
We encourage you to walk away with two action goals. First, step up to help reduce the over-representation of white women in the teaching profession and ensure every child has access to a full diversity of educators, including teachers who share their racial, ethnic and cultural backgrounds.
Second, to encourage and inspire all people, especially white women mothers and teachers, to deepen their historical knowledge. We encourage all readers of this site to renew their commitment to cultural humility and deeper listening when working with children, families, and communities whose experiences differ from theirs.
We hope you will explore the site and share it with others in the education community. We look forward to your feedback and engaging in dialogue about how this coverage can help create change in our communities right now.